Scientific names:
1,2-dithiolane-3-pentanoic acid; 1,2-dithiolane-3-valeric acid; 6,8-thioctic acid; alpha-lipoic acid; 5-(1,2-dithiolan-3-yl) valeric acid
Common names: Lipoic acid, thioctic acid, acetate replacing factor, biletan, lipoicin, thioctacid, thioctan
Efficacy rating:
ÒÒÒ...Positive clinical trials
Safety rating:
●
...No safety concerns despite wide use.
What is Alpha Lipoic Acid (ALA)?
Lipoic acid is a fat-soluble, sulfur-containing, vitamin-like antioxidant. It is not a true vitamin because it can be synthesized in the body and is not necessary in the diet of animals. Lipoic acid functions in the same manner as many B-complex vitamins. Good sources of lipoic acid are yeast and liver. Other sources include spinach, broccoli, potatoes, kidney, heart, and skeletal muscle.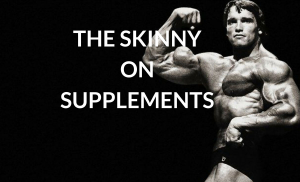 What is it used for?
Traditional/Ethnobotanical uses
In the 1930s, it was found that a certain potato growth factor was necessary for growth of certain bacteria. In 1951, a fat-soluble coenzyme factor was discovered from lactic acid bacteria. This naturally occurring d-form was isolated and found to be an important growth factor for many bacteria and protozoa. This compound was isolated and identified as alpha-lipoic acid (ALA), the most active form of lipoic acid.
General uses
ALA has been used as an antioxidant for the treatment of diabetes and HIV. It also has been used for cancer, liver ailments, and various other conditions.
What is the recommended dosage?
Oral dosage of ALA given in numerous clinical studies ranges from 300 to 1,800 mg daily. It also is given intravenously at similar daily dosages.
How safe is it?
Contraindications
Contraindications have not yet been determined.
Pregnancy/nursing
Information regarding safety and efficacy in pregnancy and lactation is lacking.
Interactions
None well documented.
Side Effects
No adverse reactions have been reported.
Toxicities
No data.
References
Alpha-Lipoic Acid. Review of Natural Products. Facts & Comparisons 4.0. April 2009. Accessed May 5, 2009.
Copyright © 2009 Wolters Kluwer Health
Further information
Always consult your healthcare provider to ensure the information displayed on this page applies to your personal circumstances.
More about alpha-lipoic acid
Consumer resources
Other brands: Alpha-Lipoic-Acid-300
Professional resources
Related treatment guides