Zavesca
Generic Name: Miglustat
Class: Other Miscellaneous Therapeutic Agents
VA Class: HS900
Chemical Name: 1-Butyl-2-(hydroxymethyl)piperidine-3,4,5-triol
Molecular Formula: C10H21NO4
CAS Number: 72599-27-0

Introduction
Glucosylceramide synthase (ceramide glucosyltransferase) inhibitor.1 15 19 20 21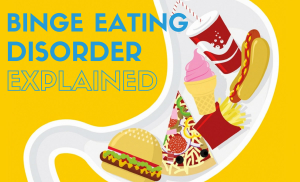 Uses for Zavesca
Gaucher Disease
Management of mild to moderate nonneuronopathic (type 1) Gaucher disease in patients for whom enzyme replacement therapy is unsuitable (e.g., because of allergy, hypersensitivity, poor venous access).1
Designated an orphan drug by FDA for the management of Gaucher disease.18
Zavesca Dosage and Administration
General
Therapy should be directed by clinicians knowledgeable in the management of Gaucher disease.1
Administration
Oral Administration
Administer orally 3 times daily at regular intervals.1
If a dose is missed, skip dose and take next dose at usual time.1
Dosage
Adults
Gaucher Disease
Oral
100 mg 3 times daily.1 16
Reduce dosage to 100 mg once or twice daily if necessary because of adverse effects.1 16
Special Populations
Renal Impairment
Dosage in Renal Impairment

| Clcr (mL/min) | Initial dosage |
| --- | --- |
| 50–70 | 100 mg twice daily1 |
| 30–50 | 100 mg once daily1 |
| <30 | Use not recommended1 |
Geriatric Patients
Select dosage with caution because of possible age-related decreases in renal, hepatic, and/or cardiac function and concomitant disease and drug therapy.1
Cautions for Zavesca
Contraindications
Warnings/Precautions
Warnings
Peripheral Neuropathy
Peripheral neuropathy reported; monitor all patients with neurologic evaluation at baseline and every 6 months while on therapy.1
If symptoms (e.g., numbness, tingling) occur, reassess risk versus benefit of therapy; consider discontinuance.1
Tremor
Tremor or exaggerated physiologic hand tremor reported in about 30% of patients.1 24
Usually develops within the first month, often resolving between 1–3 months of treatment.1
Dosage reduction may ameliorate tremor, usually within days; drug discontinuance occasionally necessary.1
Diarrhea and Weight Loss
Diarrhea reported in approximately 85% of patients.1 24 Apparently osmotic in nature, resulting from inhibition of disaccharidase; incidence decreases over time with continued use.1
Patients should avoid foods with high carbohydrate content.1
Weight loss occurred in up to 65% of patients.1 May result from diarrhea and associated GI complaints, decreased food intake, or a combination of these and other factors.1
If persistent GI symptoms occur that do not respond to usual interventions, evaluate for presence of underlying GI disease.1 Weigh risks versus benefits of continued treatment in patients with substantial GI disease (e.g., inflammatory bowel disease).1
Reduction in Platelet Counts
Mild reductions in platelet counts reported; not associated with bleeding.1
Monitor platelet counts.1
Specific Populations
Pregnancy
Category C.1
No adequate and well-controlled studies in pregnant women.1 Animal studies suggest that the drug may cause fetal harm.1 Use during pregnancy only if potential benefit justifies potential risk to fetus.1
Lactation
Not known whether miglustat is distributed into milk.1 Discontinue nursing or the drug.1
Pediatric Use
Safety and efficacy not established in children <18 years of age.1
Geriatric Use
Insufficient experience in patients ≥65 years of age to determine whether geriatric patients respond differently from younger adults; select dosage with caution.1
Renal Impairment
Dosage adjustments necessary based on degree of renal impairment; do not use in severe renal impairment.1 (See Renal Impairment under Dosage and Administration.)
Common Adverse Effects
Diarrhea, flatulence, abdominal pain, abdominal distension with or without gas, nausea, vomiting, bloating, anorexia, dyspepsia, epigastric pain (not related to food), constipation, dry mouth, weight loss, headache, tremor, dizziness, unsteady gait, leg cramps, cramps, back pain, paresthesia, heaviness in limbs, generalized weakness, migraine, visual disturbance, memory loss, thrombocytopenia, menstrual disorder.1 24
Interactions for Zavesca
Drugs Metabolized by Hepatic Microsomal Enzymes
Does not inhibit CYP1A2, 2A6, 2C9, 2C19, 2D6, 2E1, 3A4, and 4A11 isoenzymes in vitro; clinically important drug interactions unlikely with drugs metabolized by these isoenzymes.1
Specific Drugs
Drug

Interaction

Comments

Imiglucerase

Increased imiglucerase clearance by 70%; however, results inconclusive (small number of patients studied, variable imiglucerase dosages)1

Pharmacokinetics of miglustat not substantially altered1

Loperamide

Pharmacokinetic interaction unlikely; pharmacokinetics of miglustat not substantially altered1
Zavesca Pharmacokinetics
Absorption
Food
Food decreases the rate but not the extent of absorption.1
Distribution
Extent
Distributed into extravascular tissues.1
Not known whether miglustat crosses the placenta or is distributed into milk.1
Plasma Protein Binding
Does not bind to plasma proteins.1
Elimination
Elimination Route
Excreted unchanged in urine.1 15
Half-life
6–7 hours.1 15
Special Populations
In patients with mild, moderate, or severe renal impairment, miglustat clearance is reduced by approximately 40, 60, or ≥70%, respectively.1 15
Stability
Storage
Oral
Capsules
20–25°C (may be exposed to 15–30°C).1
Actions
N-alkylated imino sugar; competitive and reversible inhibitor of glucosylceramide synthase, the enzyme responsible for catalyzing the formation of glucocerebroside.1 15

Gaucher disease is an autosomal recessive lysosomal storage disorder characterized by a deficiency of the enzyme glucocerebrosidase, which results in accumulation of glucocerebroside within the lysosomes of macrophages in the liver, spleen, bone marrow, and other organs; clinical manifestations include hepatosplenomegaly, anemia, thrombocytopenia, and skeletal complications (e.g., osteopenia, osteonecrosis, progressive joint destruction, fractures).1 2 6 7 8 9 10 13 15

Acts as a substrate reduction therapy; inhibits formation of the substrate (glucocerebroside) for the deficient glucocerebrosidase enzyme in patients with type 1 Gaucher disease.1 15

Allows residual activity of the deficient enzyme to be more effective;1 15 19 20 shown to decrease hepatomegaly and splenomegaly but has limited effect on increasing hemoglobin and platelet counts in patients with type 1 Gaucher disease.1 15 21
Advice to Patients
Importance of informing patients of risks and benefits of miglustat therapy, and about alternative therapy (e.g., enzyme replacement therapy).1

Importance of advising patients that diarrhea and other adverse GI effects and weight loss are common, and to adhere to dietary instructions.1

Importance of informing clinician of any numbness, pain, or burning in the hands or feet and of the occurrence or worsening of tremor.1

Importance of women informing their clinician if they are or plan to become pregnant or plan to breast-feed; necessity for clinicians to advise women to avoid pregnancy during therapy and, if pregnancy occurs, to advise the woman of the potential risk to the fetus.1

Importance of informing clinicians of existing or contemplated concomitant therapy, including prescription and OTC drugs and dietary and herbal supplements, as well as any concomitant illnesses.1

Importance of informing patients of other important precautionary information.1 (See Cautions.)
Preparations
Excipients in commercially available drug preparations may have clinically important effects in some individuals; consult specific product labeling for details.
Please refer to the ASHP Drug Shortages Resource Center for information on shortages of one or more of these preparations.
Miglustat

| Routes | Dosage Forms | Strengths | Brand Names | Manufacturer |
| --- | --- | --- | --- | --- |
| Oral | Capsules | 100 mg | Zavesca | Actelion |
AHFS DI Essentials. © Copyright 2018, Selected Revisions March 21, 2017. American Society of Health-System Pharmacists, Inc., 4500 East-West Highway, Suite 900, Bethesda, Maryland 20814.
References
1. Actelion Pharmaceuticals. Zavesca (miglustat) capsules prescribing information. South San Francisco, CA; 2016 Feb.
2. Beutler E. Gaucher's disease. N Engl J Med. 1991; 325:1354-60. [PubMed 1922238]
4. Elstein D, Abrahamov A, Hadas-Halpern I et al. Low-dose low-frequency imiglucerase as a starting regimen of enzyme replacement therapy for patients with type I Gaucher disease. QJM. 1998; 91:483-8. [PubMed 9797931]
5. Elstein D, Abrahamov A, Hadas-Halpern I et al. Gaucher's Disease. Lancet. 2001; 358:324-7. [PubMed 11498237]
6. Genzyme Corporation. Cerezyme (imiglucerase) prescribing information. Cambridge, MA; 2003 Mar.
7. Barton NW, Furbish FS, Murray GJ et al. Therapeutic response to intravenous infusions of glucocerebrosidase in a patient with Gaucher disease. Proc Natl Acad Sci USA. 1990; 87:1913-6. [PubMed 2308952]
8. Brady RO, Kanfer JN, Shapiro D. Metabolism of glucocerebrosides: II. Evidence of an enzymatic deficiency in Gaucher's disease. Biochem Biophys Res Commun. 1965; 18:221-5. [PubMed 14282020]
9. Britton DE, Leinikki PO, Barranger JA et al. Gaucher's disease: lack of antibody response to intravenous glucocerebrosidase. Life Sci. 1978; 23:2517-20. [PubMed 732537]
10. Basu A, Prence E, Garrett K et al. Comparison of N-acyl phosphatidylethanolamines with different N-acyl groups as activators of glucocerebrosidase in various forms of Gaucher's disease. Arch Biochem Biophys. 1985; 243:28-34. [PubMed 3933429]
13. Weinreb NJ, Charrow J, Andersson HC et al. Effectiveness of enzyme replacement therapy in 1028 patients with type 1 Gaucher disease after 2 to 5 years of treatment: a report from the Gaucher Register. Am J Med. 2002; 113:112-9. [PubMed 12133749]
14. Niederau C, Haussinger D. Gaucher's disease: a review for the internist and hepatologist. Hepatogastroenterology. 2000; 47:984-7. [PubMed 11020862]
15. McCormack PL, Goa KL. Miglustat. Drugs. 2003;63:2427-34.
16. Grabowski GA, Barton NW, Pastores G et al. Enzyme therapy in type 1 Gaucher disease: comparative efficacy of mannose-terminated glucocerebrosidase form natural and recombinant sources. Ann Intern Med. 1995; 122:33-9. [PubMed 7985893]
18. Food and Drug Administration. Cumulative list of orphan drugs designated and/or approved. Rockville, MD; 2004, Aug 31. From FDA web site (http://www.fda.gov/ForIndustry/DevelopingProductsforRareDiseasesConditions/HowtoapplyforOrphanProductDesignation/default.htm).
19. Lachmann RH, Platt FM. Substrate reduction therapy for glycosphingolipid storage disorders. Expert Opin Invest Drugs. 2001; 10:455-66.
20. Pastores GM, Barnett NL. Substrate reduction therapy: miglustat as a remedy for symptomatic patients with Gaucher disease type 1. Expert Opin Invest Drugs. 2003; 23:273-81.
21. Cox T, Lachmann R, Hollak C et al. Novel oral treatment of Gaucher's disease with N-butyldeoxynojirimycin. (OGT 918) to decrease substrate biosynthesis. Lancet. 2000; 355:1481-5. [PubMed 10801168]
22. Heitner R, Elstein D, Aerts J et al. Low-dose N-butyldeoxynojirimycin. (OGT 918) for type 1 Gaucher disease. Blood Cells Mol Dis. 2002; 28:127-33. [PubMed 12064906]
23. Oxford GlycoSciences Plc. Oxford GlycoSciences Plc swith/combination study 004 results on Vevesca (OGT 918) presented at EWGGD [media release]. 2002 May 2.
24. Actelion. South San Francisco, CA: Personal communication.
More about Zavesca (miglustat)
Consumer resources
Professional resources
Related treatment guides