Join the 'Vaginal Yeast Infection' group to help and get support from people like you.
Vaginal Yeast Infection News
Related terms: Candidiasis, Vaginal, Monilial vaginitis, Thrush, Vaginal, Vaginal Candidiasis, Vaginal Thrush, Yeast Infection, vaginal, Thrush
Posted 27 Apr 2016 by Drugs.com
ISSUE: FDA is evaluating the results of a Danish study that concludes there is a possible increased risk of miscarriage with the use of oral fluconazole (Diflucan) for yeast infections. FDA is also reviewing additional data and will communicate final conclusions and recommendations when the review is complete. The current FDA drug label states that data available from studies in people do not ...
Posted 5 Jan 2016 by Drugs.com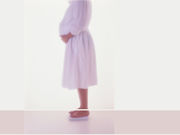 TUESDAY, Jan. 5, 2016 – A well-known antifungal drug used for vaginal yeast infections may be linked to a slightly increased risk of miscarriage, according to a study of more than 1.4 million Danish pregnancies. Of the more than 3,300 women who took oral fluconazole (Diflucan) in the 7th through 22nd week of pregnancy, 147 had a miscarriage, compared with 563 miscarriages among the more than ...
Further Information
Related Drug Support Groups
Monistat, Monistat-1, fluconazole, Monistat 3, Diflucan, Monistat 7, ketoconazole, terconazole, Acidophilus, view more... tioconazole, Nystop, lactobacillus acidophilus, itraconazole, Sporanox, Terazol, Terazol 3, Canesten 3, Flora-Q, Vagistat-1, Abtrim Pessaries, butoconazole, RisaQuad 2, RisaQuad, Terazole 3, Canesten 1, Risa-Bid, Canesten 6 Day Pessary, Nyamyc, Pediaderm AF, Onmel, Trivagizole 3, Bacid (LAC), Florajen, Pedi-Dri, Hylafem, Lacto-Key-600, Gyne-Lotrimin Inserts, Mycostatin Topical, Novaflor, Clotrimazole-3, Terazol 7, sulfanilamide, Gynazole-1, Mycelex, Zazole, Sporanox PulsePak, Gyne-Lotrimin, Femstat 3, Mycelex-3, Micon 7, Gyne-Lotrimin 3 Day, Yeast-X Int, M-Zole Dual Pack, M-Zole 3, Vagistat-3, Superdophilus, Flora-Q 2, Femcare, Mycelex OTC, Clotrimazole-7, Dofus