Join the 'Travatan Z' group to help and get support from people like you.
Travatan Z News
Posted 28 Jul 2017 by Drugs.com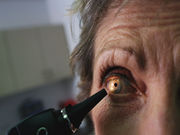 FRIDAY, July 28, 2017 – Prescribing generic drugs for seniors' eye problems could save the U.S. government hundreds of millions of dollars a year, a new study suggests. Conditions like glaucoma and dry eye that require daily eye drops are common in old age. University of Michigan researchers report that eye doctors caring for seniors prescribe brand-name medications in more than three-quarters ...
Posted 24 May 2013 by Drugs.com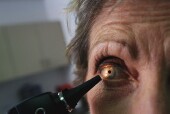 FRIDAY, May 24 – Drugs commonly used to treat glaucoma may cause droopy eyelids and other side effects that can interfere with vision, according to a new study. The drugs, known as prostaglandin analogues (PGAs), which are used to reduce eye pressure, have already been shown to cause blurred vision, dryness and changes in eye color, the researchers said, suggesting that the new findings could ...
Further Information
Related Condition Support Groups
Glaucoma (Open Angle), Intraocular Hypertension
Travatan Z Patient Information at Drugs.com