Join the 'Syncope' group to help and get support from people like you.
Syncope News
Related terms: Neurocardiogenic Syncope, Vasovagal Syncope, Fainting, Blackout
Posted 29 Jan 2018 by Drugs.com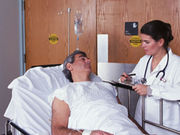 MONDAY, Jan. 29, 2018 – A fainting spell is rarely caused by a blood clot in the lungs, and usually doesn't warrant extensive testing, new research suggests. A study of more than 1.6 million adults treated in the emergency department after fainting – medically known as a "syncope" – found less than 1 percent had a blockage in an artery leading to the lungs, or pulmonary embolism. The ...
Posted 19 Oct 2016 by Drugs.com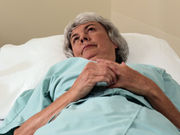 WEDNESDAY, Oct. 19, 2016 – When elderly adults suffer a fainting spell, a blood clot in the lungs may be the culprit more often than doctors have realized, a new study suggests. Italian researchers found that among 560 patients hospitalized for a first-time fainting episode, one in six had a pulmonary embolism – a potentially fatal blood clot in a lung artery. One U.S. physician said the ...
Further Information
Related Condition Support Groups