Join the 'Shigellosis' group to help and get support from people like you.
Shigellosis News
Posted 2 Apr 2015 by Drugs.com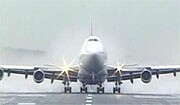 THURSDAY, April 2, 2015 – A drug-resistant strain of bacteria that causes diarrhea is spreading in the United States, federal health officials warned Thursday. Travelers are bringing a drug-resistant strain of the Shigella sonnei bacteria to the United States and spreading it to other people, according to the U.S. Centers for Disease Control and Prevention. "These outbreaks show a troubling ...
Further Information
Related Condition Support Groups
Related Drug Support Groups
Bactrim, Cipro, ciprofloxacin, Bactrim DS, sulfamethoxazole / trimethoprim, Rocephin, ampicillin, ofloxacin, Septra, view more... ceftriaxone, SMZ-TMP DS, Sulfatrim, Septra DS, norfloxacin, Floxin, Sulfatrim Pediatric, lomefloxacin, Cotrim, Bactrim Pediatric, Bactrim IV, Cotrim DS, Co-trimoxazole, Noroxin, Maxaquin, Bethaprim, Floxin IV, Uroplus, Uroplus DS, Totacillin-N, Septra IV, Omnipen, Principen, Bethaprim Pediatric, Cotrim Pediatric, Cipro XR, Cipro IV, Omnipen-N