Join the 'Sabril' group to help and get support from people like you.
Sabril News
Posted 10 Aug 2017 by Drugs.com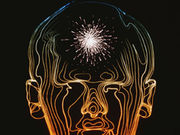 THURSDAY, Aug. 10, 2017 – More Americans than ever are living with epilepsy, federal health officials reported Thursday. According to the new report, 1.2 percent of the population – about 3 million adults and 470,000 children – were being treated for epilepsy or had experienced recent seizures in 2015, the researchers from the U.S. Centers for Disease Control and Prevention said. The number of ...
Posted 25 Sep 2013 by Drugs.com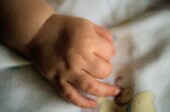 WEDNESDAY, Sept. 25 – Young children exposed to epilepsy drugs in the womb are at increased risk of having impaired fine motor skills, according to a new study. Exposure to the drugs in breast milk, however, does not appear to pose a threat. Researchers looked at data collected from Norwegian mothers about their children's language, behavior, and motor and social skills at the ages of 6 months, ...
Further Information
Related Condition Support Groups
Epilepsy, Seizure Prevention, Seizure Prophylaxis, Seizures
Sabril Patient Information at Drugs.com