Join the 'Pulmonary Edema' group to help and get support from people like you.
Pulmonary Edema News
Posted 22 May 2017 by Drugs.com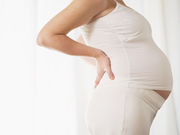 MONDAY, May 22, 2017 – Mothers-to-be with sleep apnea may have a higher risk of pregnancy complications, longer hospital stays and admission to the ICU than those without the sleep disorder, a new study suggests. The study of more than 1.5 million U.S. women found sleep apnea linked to significantly higher odds for problems such as heart failure, hysterectomy, preeclampsia and gestational ...
Further Information
Related Condition Support Groups
Pulmonary Heart or Vascular Disease
Related Drug Support Groups
Lasix, furosemide, Bumex, bumetanide, ethacrynic acid, Sodium Edecrin, Edecrin, Diaqua-2, Lo-Aqua