Join the 'Pneumocystis Pneumonia Prophylaxis' group to help and get support from people like you.
Pneumocystis Pneumonia Prophylaxis News
Posted 1 Jul 2015 by Drugs.com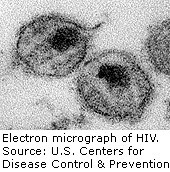 WEDNESDAY, July 1, 2015 – Even after the advent of powerful medications for suppressing HIV, a new study finds that more than one-third of people in San Francisco who were diagnosed with an AIDS-related infection died within five years. "The main cause of mortality arises from people stopping treatment entirely," said Dr. Robert Grant, a professor at the University of California, San Francisco, ...
Posted 12 May 2015 by Drugs.com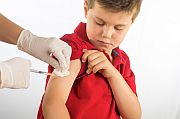 TUESDAY, May 12, 2015 – A small minority of people still distrust the safety of routine childhood vaccinations, but one expert says the myths that swirl around vaccines are easily dismissed. "Both parents and doctors have the same goal, to keep a child healthy, and the best way to keep a child safe is through vaccination," said Dr. Nadia Qureshi, a pediatric infectious disease specialist at ...
Further Information
Related Condition Support Groups
Related Drug Support Groups
Bactrim, Bactrim DS, sulfamethoxazole / trimethoprim, Septra, dapsone, SMZ-TMP DS, Sulfatrim, Septra DS, atovaquone, view more... leucovorin, Co-trimoxazole, Mepron, Cotrim, Sulfatrim Pediatric, Pentam, Nebupent, Bactrim IV, Cotrim DS, Bactrim Pediatric, Wellcovorin, Cotrim Pediatric, Bethaprim Pediatric, Bethaprim, Septra IV, Uroplus DS, Uroplus, Pentam 300, Fansidar, Daraprim, pyrimethamine / sulfadoxine, pyrimethamine, pentamidine, Pentacarinat