Join the 'Peptic Ulcer' group to help and get support from people like you.
Peptic Ulcer News
Posted 27 Apr 2016 by Drugs.com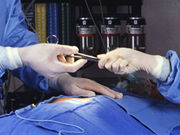 WEDNESDAY, April 27, 2016 – Seven types of operations, including appendectomy and gall bladder removal, account for four out of five emergency general-surgery deaths in the United States, a new study reports. The procedures are: partial removal of the large or small intestine; surgery to repair a bleeding or torn ulcer; separating abdominal organs that have adhered to each other; appendix ...
Posted 15 Feb 2016 by Drugs.com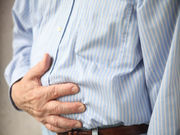 MONDAY, Feb. 15, 2016 – A popular class of heartburn medications might raise a senior's risk of dementia, a new study suggests. Called proton pump inhibitors (PPIs), this group of drugs includes Prilosec, Nexium and Prevacid. They work by lowering the amount of acid produced by the stomach. But German researchers found that people 75 or older who regularly take the medications had a 44 percent ...
Further Information
Related Condition Support Groups
Peptic Ulcer with Hemorrhage / Perforation / Obstruction, Gastrointestinal Disorders
Related Drug Support Groups
Protonix, pantoprazole, Pepcid, Librax, famotidine, Heartburn Relief, belladonna, Pepcid AC, Robinul, view more... glycopyrrolate, aluminum hydroxide, clidinium, chlordiazepoxide / clidinium, Pro-Banthine, Protonix IV, propantheline, Alternagel, Amphojel, methscopolamine, Belladonna Tincture, Pamine Forte, Pamine, Pepcid Oral Suspension, MagneBind 200, Chlordinium, Clindex, MagneBind 300, calcium carbonate / magnesium carbonate, Quarzan, Marblen, Alu-Cap, Aloh-Gel, Alu-Tab, Dialume, Mylanta AR, Pepcid RPD, chlordiazepoxide / methscopolamine, Cantil, Robinul Forte, mepenzolate, Fluxid