Join the 'Osteomyelitis' group to help and get support from people like you.
Osteomyelitis News
Posted 31 Aug 2016 by Drugs.com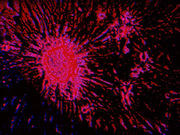 WEDNESDAY, Aug. 31, 2016 – Researchers say they've found an easy way to spur stem cells to build bone in mice – a discovery that could lead to new treatments for bone disease. The team of scientists from the University of California, San Diego used a naturally occurring molecule called adenosine to prompt human stem cells to regenerate bone tissue. The new tissue helped repair cranial bone ...
Posted 30 Jul 2015 by Drugs.com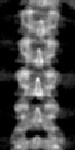 THURSDAY, July 30, 2015 – People with back pain that doesn't improve with treatment could have a rare type of spine infection, new guidelines suggest. The infection – called vertebral osteomyelitis – could lead to paralysis or death if it's not diagnosed and treated correctly. The condition is often overlooked because it causes back pain, a common problem typically caused by a pulled muscle or ...
Further Information
Related Condition Support Groups
Related Drug Support Groups
metronidazole, clindamycin, cephalexin, Cipro, ciprofloxacin, Flagyl, Keflex, vancomycin, cefuroxime, view more... Rocephin, Ceftin, gentamicin, ofloxacin, ceftriaxone, dicloxacillin, Metro