Join the 'Optic Nerve Disorder' group to help and get support from people like you.
Optic Nerve Disorder News
Posted 14 Jul 2016 by Drugs.com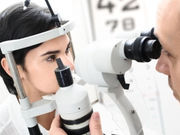 WEDNESDAY, July 13, 2016 – Routine eye checkups often pick up unnoticed problems, particularly in older adults, a new study says. "In asymptomatic patients, comprehensive routine optometric eye examinations detect a significant number of new eye conditions and/or results in management changes," said the study's author, Elizabeth Irving, and her colleagues from the University of Waterloo in ...
Posted 25 May 2016 by Drugs.com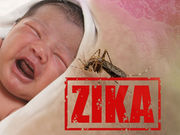 WEDNESDAY, May 25, 2016 – New eye problems in babies born with a Zika-related birth defect have been identified by researchers. The virus is known to cause microcephaly, in which infants are born with a smaller-than-normal head and brain. And previous research has found that one-third of Brazilian babies with microcephaly have eye problems such as ocular lesions, optic nerve abnormalities and ...
Further Information
Related Condition Support Groups