Join the 'NSAID-Induced Gastric Ulcer' group to help and get support from people like you.
NSAID-Induced Gastric Ulcer News
Posted 28 Jun 2017 by Drugs.com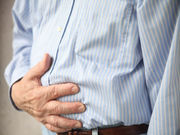 WEDNESDAY, June 28, 2017 – Drugs used to treat acid reflux and ulcers don't appear to boost the risk of dementia, as has been previously suspected, new research suggests. The study focused on widely used proton pump inhibitors (PPIs) drugs – medicines such as Prevacid, Prilosec and Nexium. Previous studies have suggested the drugs may increase the risk of dementia and Alzheimer's disease in ...
Posted 15 Feb 2016 by Drugs.com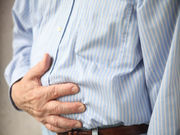 MONDAY, Feb. 15, 2016 – A popular class of heartburn medications might raise a senior's risk of dementia, a new study suggests. Called proton pump inhibitors (PPIs), this group of drugs includes Prilosec, Nexium and Prevacid. They work by lowering the amount of acid produced by the stomach. But German researchers found that people 75 or older who regularly take the medications had a 44 percent ...
Further Information
Related Condition Support Groups
Related Drug Support Groups
Nexium, lansoprazole, Prevacid, esomeprazole, Prevacid SoluTab, Prevacid OTC, Nexium IV, Prevacid IV