Join the 'Mirabegron' group to help and get support from people like you.
Mirabegron News
Posted 19 Jan 2015 by Drugs.com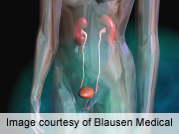 MONDAY, Jan. 19, 2015 – More than 33 million Americans suffer from overactive bladder, including 40 percent of women and 30 percent of men, the U.S. Food and Drug Administration says. There are numerous approved treatments for the condition, but many people don't seek help because they're embarrassed or don't know about therapy options, according to an agency news release. In people with ...
Posted 7 Jan 2015 by Drugs.com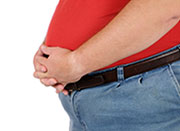 TUESDAY, Jan. 6, 2015 – A drug already used to treat overactive bladder may also someday help control weight by boosting the metabolic powers of brown fat, a small study suggests. While white fat stores energy, brown fat burns energy to generate body heat. In the process, it can help maintain body weight and prevent obesity, at least in animals, previous studies have shown. In the new study, ...
Further Information
Related Condition Support Groups
Overactive Bladder, Urinary Incontinence
Related Drug Support Groups
Mirabegron Patient Information at Drugs.com