Join the 'Leptospirosis' group to help and get support from people like you.
Leptospirosis News
Posted 17 Sep 2015 by Drugs.com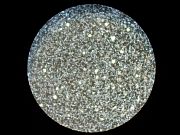 THURSDAY, Sept. 17, 2015 – More than 1 million people contract a tropical disease known as leptospirosis each year, resulting in nearly 59,000 deaths, a new study shows. That worldwide estimate of the impact of the illness, which typically affects underdeveloped areas in Latin America, Africa, Asia and island nations, is far greater than previously thought, the Yale School of Public Health ...
Further Information
Related Condition Support Groups
Related Drug Support Groups
ampicillin, penicillin g sodium, penicillin g potassium, Principen, Omnipen, Omnipen-N, Totacillin-N, Pfizerpen