Join the 'Iritis' group to help and get support from people like you.
Iritis News
Posted 30 May 2018 by Drugs.com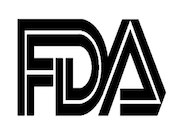 WEDNESDAY, May 30, 2018 – The U.S. Food and Drug Administration on Wednesday gave its OK to the first artificial iris – the colored part of the eye that surrounds the pupil. The surgically implanted device can be used on adults and children whose iris is missing, has been damaged by a congenital condition called aniridia, or has been injured, the agency said in a news release. "Patients with ...
Posted 14 Jul 2016 by Drugs.com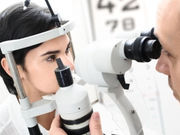 WEDNESDAY, July 13, 2016 – Routine eye checkups often pick up unnoticed problems, particularly in older adults, a new study says. "In asymptomatic patients, comprehensive routine optometric eye examinations detect a significant number of new eye conditions and/or results in management changes," said the study's author, Elizabeth Irving, and her colleagues from the University of Waterloo in ...
Further Information
Related Condition Support Groups
Related Drug Support Groups
prednisone, cortisone, triamcinolone, dexamethasone, Lotemax, Decadron, Zylet, Kenalog-40, Alrex, view more... loteprednol, Deltasone, Sterapred DS, Maxidex, Sterapred, loteprednol / tobramycin, Decadron Ocumeter, Prednicot, Acthar, Acthar Gel, HP, Cortone Acetate, Clinacort, Ken-Jec 40, AK-Dex, corticotropin, Ocu-Dex, Acth, Dexamethasone Intensol, Adrenocot LA, Baycadron, Dalalone, Prednicen-M, Dalalone LA, Decaject, Decaject LA, Dalalone DP, Dexacorten, Orasone, Dexacort-LA, Dexasol, Hexadrol, Decadron-LA, Solurex LA, Dexacen-4, Solurex, Adrenocot, De-Sone LA, Dexasone, Liquid Pred, Dexasone LA, Dexone, Dexone LA, Primethasone, Medidex, Medidex LA, Dexpak Taperpak, Meticorten, Zema Pak