Join the 'Ethylene Glycol Poisoning' group to help and get support from people like you.
Ethylene Glycol Poisoning News
Related terms: Anti-freeze poisoning
Posted 31 Oct 2010 by Drugs.com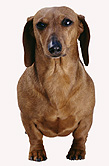 FRIDAY, Oct. 29 – It's a fatal attraction: puddles of sweet-tasting antifreeze on driveways and garage floors are hard for thirsty pets to resist. Just one teaspoon of ethylene glycol – the toxic ingredient found in antifreeze – is deadly to a 10-pound cat, and about five tablespoons will kill a Labrador retriever if the antidote isn't given in time, say veterinary toxicologists. "The most ...
Posted 19 Sep 2010 by Drugs.com
FRIDAY, Sept. 17 – Trained as a registered nurse to work in emergency rooms and intensive care units, Hugh Rawls did just that until sidelined a decade ago by a back injury. Today, he's still working in emergency care, but from a different angle. For the past 10 years, he has helped man the phone lines at the Poison Control Center in Jacksonville, Fla. "In a lot of ways, there's some ...
Further Information
Related Condition Support Groups
Related Drug Support Groups