Join the 'Duodenal Ulcer' group to help and get support from people like you.
Duodenal Ulcer News
Posted 19 Aug 2017 by Drugs.com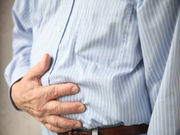 FRIDAY, Aug. 18, 2017 – Widely used heartburn drugs called proton pump inhibitors do not appear to increase Alzheimer's disease risk, according to a new study. Prilosec, Nexium and Prevacid are commonly used proton pump inhibitors. Two previous studies reported a higher risk of dementia among people who took the drugs, which are commonly used by older adults. Proton pump inhibitors work by ...
Posted 11 Aug 2010 by Drugs.com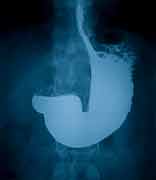 WEDNESDAY, Aug. 11 – Recent advances in understanding the cause of severe peptic ulcers, along with better treatments, may be driving a decline in their incidence, a new study indicates. From 1998 to 2005, the number of Americans hospitalized for peptic ulcers – sores in the stomach, esophagus or upper small intestine – dropped by 21 percent, reports a team from the U.S. Centers for Disease ...
Further Information
Related Condition Support Groups
Duodenal Ulcer Prophylaxis, Gastrointestinal Disorders
Related Drug Support Groups
omeprazole, Prilosec, Zantac, Protonix, pantoprazole, misoprostol, Cytotec, ranitidine, sucralfate, view more... Carafate, lansoprazole, Pepcid, Tums, Prevacid, magnesium oxide, famotidine, Aciphex, Donnatal, Heartburn Relief, Zantac 150, rabeprazole, calcium carbonate, Pepcid AC, Tagamet, Zegerid, Zantac 75, Antispasmodic, cimetidine, Titralac, Oyster, aluminum hydroxide, Oyster Shell, Mag-Ox, Axid, Protonix IV, nizatidine, Mag-Ox 400, Zantac 300, ranitidine bismuth citrate, Mag-Oxide, Prevacid SoluTab, Servira, Donnatal Extentabs, Oyster Calcium, Amphojel, Pepcid Oral Suspension, Tagamet HB, Calcid, Prevacid OTC, Antispas, Alternagel, Spasmolin, Bellalphen, Barbidonna, Haponal, Hyosophen, Bellatal, Elixiral, Donnapine, Donnaphen, Trial Antacid, Chardonna-2, Mylanta Ultimate Strength, Maldroxal, Alamag, Aloh-Gel, D-Tal, Tums Freshers, Kinesed, Taladine, Mintox Tablets, Alcalak, Deprizine, PB-Hyos, Maalox TC, Maalox HRF, Rulox 1, Tums Smoothies, Spasquid, Tums Kids, Tritec, Phillips' Cramp-free, MagGel, Uro-Mag, Mag-200, Bellatal ER, Alkabel-SR, Alu-Tab, Cal Oys, Dialume, Calci-Chew, Chooz, Equilet, Dicarbosil, Amitone, Nephro Calci, Oyster Shell Calcium 500, Oyst Cal 500, Calci Mix, Oysco 500, Axid Pulvules, Alkets, Mylanta AR, Zantac EFFERdose, Zantac 300 GELdose, Zantac GELdose, Zantac 150 EFFERdose, Prevacid IV, Zantac 25 mg EFFERdose, Mag-Caps, omeprazole / sodium bicarbonate, atropine / hyoscyamine / phenobarbital / scopolamine, Tums E-X, Oyster Cal 500, Alu-Cap, Calcium Oyster, Maalox Childrens', Maalox Regular Strength, Pepto Children's, Calcium Oyster Shell, Surpass Extra Strength, Surpass, Ultra Mylanta Calci Tabs, Calcium Liquid Softgel, Oyst Cal, Amilac, Calcitab, Calcarb, Alka-Mints, Tums Ultra, Cal-Gest, Alkums, aluminum hydroxide / magnesium hydroxide, Oyster Cal, Caltro, Calcium Concentrate, Super Calcium, Phenohytro