Join the 'Dermatomyositis' group to help and get support from people like you.
Dermatomyositis News
Posted 1 Feb 2010 by Drugs.com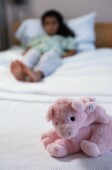 MONDAY, Feb. 1 – Death rates for U.S. children with rheumatic diseases are much lower than previously reported, a new study has found. Cleveland Clinic researchers analyzed data on 48,885 patients in the national Pediatric Rheumatology Disease Registry (PRDR), who were diagnosed with rheumatic diseases between 1992 and 2001. There were 110 deaths among these patients, a number that was ...
Further Information
Related Condition Support Groups
Related Drug Support Groups
prednisone, methotrexate, Plaquenil, cortisone, hydroxychloroquine, azathioprine, mycophenolate mofetil, cyclophosphamide, Myfortic, view more... Deltasone, Sterapred, Liquid Pred, Sterapred DS, Methotrexate LPF Sodium, Folex PFS, Trexall, Meticorten, Orasone, Prednicen-M, Prednicot, Cortone Acetate, mycophenolic acid, Plaquenil Sulfate, Quineprox