Join the 'Costochondritis' group to help and get support from people like you.
Costochondritis News
Posted 28 Apr 2010 by Drugs.com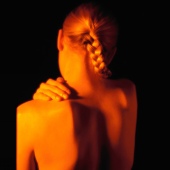 WEDNESDAY, April 28 – The human body produces a substance similar to capsaicin – which makes chili peppers hot – at sites of pain, and blocking production of this substance can ease pain, a new study shows. The findings may lead to the development of non-addictive painkillers, according to the researchers at the University of Texas Health Science Center in San Antonio. In work with mice, the ...
Further Information
Related Condition Support Groups
Related Drug Support Groups
ibuprofen, naproxen, Advil, Aleve, lidocaine, Motrin, Naprosyn, Naprelan, Anaprox, view more... Anaprox-DS, Midol Extended Relief, Motrin IB, Ibuprofen PMR, Nuprin, Q-Profen, Midol IB, IBU, Rufen, IBU-200, EC-Naprosyn, Proprinal, Addaprin, Actiprofen, A-G Profen, Cap-Profen, Aflaxen, Naproxen Sodium DS, Ibu-6, Ibu-8, Haltran, Ibu-4, Ibu-Tab, Saleto-800, Saleto-600, Saleto-400, Saleto-200, Genpril, Menadol, Flanax Pain Reliever