Join the 'Calamine' group to help and get support from people like you.
Calamine News
Posted 26 Jun 2017 by Drugs.com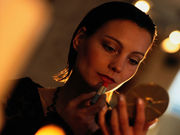 MONDAY, June 26, 2017 – When you purchase a new eye shadow or shampoo, you expect those products will be safe and that they won't cause skin breakouts – or worse. But new research found that's not always the case. And, because cosmetics are woefully underregulated in the United States, and there's no solid system in place to catch when personal care products are harmful, it's possible you'll...
Posted 31 Jan 2017 by Drugs.com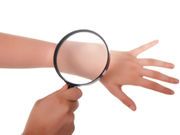 TUESDAY, Jan. 31, 2017 – Itchy skin is a common problem, but there are several ways to find relief, a dermatologist says. "There are many reasons for itchy skin," Dr. Hassan Galadari said in an American Academy of Dermatology news release. "It could be the result of a skin condition, such as eczema, shingles, hives or psoriasis, or it could be a sign of a contagious disease, like scabies or...
Further Information
Related Condition Support Groups
Calamine Patient Information at Drugs.com