Join the 'Beano' group to help and get support from people like you.
Beano News
Posted 10 Jan 2017 by Drugs.com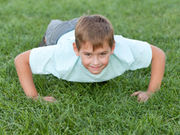 MONDAY, Jan. 9, 2017 – Children with Crohn's disease and ulcerative colitis may be able to achieve relief without medications by eating a special diet, a small study suggests. The diet includes non-processed foods, such as fruits, vegetables, meats and nuts. Over 12 weeks, the diet appeared to ease all signs of these inflammatory bowel diseases in eight of the 10 affected children, researchers ...
Posted 9 Jan 2012 by Drugs.com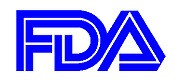 MONDAY, Jan. 9 – The U.S. Food and Drug Administration issued a warning on Monday that some narcotic prescription painkillers made at a Nebraska plant may have been mixed up with some over-the-counter medicines packaged at the same facility. "We issued a public health advisory to health care professionals and patients about a potential problem with opioid products manufactured and packaged for ...
Further Information
Related Condition Support Groups
Beano Patient Information at Drugs.com