Join the 'Alport Syndrome' group to help and get support from people like you.
Alport Syndrome News
Related terms: Hereditary nephritis, Hemorrhagic familial nephritis
Posted 7 Jun 2016 by Drugs.com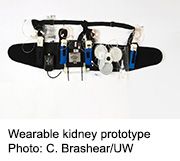 TUESDAY, June 7, 2016 - Someday, dialysis patients might free themselves of clunky machines, moving about with a "wearable artificial kidney" instead. That's the promise of a new clinical trial that suggests this type of technology is finally within reach. "This would be a game changer," said one kidney specialist, Dr. Maria DeVita. "The fact that clinical trials are beginning gives us all hope ...
Posted 24 May 2016 by Drugs.com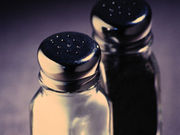 TUESDAY, May 24, 2016 – People with chronic kidney disease face higher odds of heart attack or stroke if they have high-salt diets, a new study suggests. "Moderate sodium reduction among patients with chronic kidney disease and high sodium intake may lower [heart] risk," concluded a team led by Dr. Jiang He, of Tulane University in New Orleans. About one in every 10 Americans is affected by ...
Further Information
Related Condition Support Groups
Renal and Genitourinary Disorders
Related Drug Support Groups
lisinopril, losartan, enalapril, candesartan, quinapril, fosinopril