Medically reviewed on March 25, 2018.
Pronunciation
(deks a METH a sone)
Index Terms
Dexamethasone Sod Phosphate
Dexamethasone Sodium Phosphate
Dexycu
Ozurdex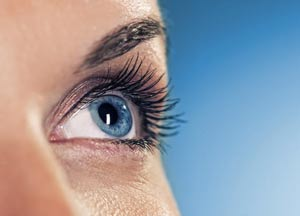 Dosage Forms
Excipient information presented when available (limited, particularly for generics); consult specific product labeling.
Implant, Intravitreal [preservative free]:
Ozurdex: 0.7 mg (1 ea)
Solution, Ophthalmic, as phosphate:
Generic: 0.1% (5 mL)
Suspension, Ophthalmic:
Maxidex: 0.1% (5 mL)
Brand Names: U.S.
Pharmacologic Category
Anti-inflammatory Agent, Ophthalmic
Corticosteroid, Ophthalmic
Corticosteroid, Otic
Pharmacology
Decreases inflammation by suppression of neutrophil migration, decreased production of inflammatory mediators, and reversal of increased capillary permeability; suppresses normal immune response.
Absorption
Ocular implant: Systemic levels negligible in majority of patients (≤50 pg/mL) ≤90 days following implant, highest systemic concentration observed: 102 pg/mL
Onset of Action
Ocular implant: BRVO/CRVO: Improvement observed in 20% to 30% of patients within first 2 months following intravitreal injection
Duration of Action
Ocular implant: BRVO/CRVO: ~1 to 3 months (following onset of improvement)
Use: Labeled Indications
Management of steroid-responsive inflammatory conditions such as allergic conjunctivitis, iritis, or cyclitis; symptomatic treatment of corneal injury from chemical, radiation, or thermal burns, or penetration of foreign bodies. The ophthalmic solution is also indicated for otic use to treat steroid-responsive inflammatory conditions of the external auditory meatus.
Ophthalmic intravitreal implant (Ozurdex): Treatment of macular edema following branch retinal vein occlusion (BRVO) or central retinal vein occlusion (CRVO); treatment of noninfective uveitis affecting the posterior segment of the eye; treatment of diabetic macular edema
Contraindications
Hypersensitivity to dexamethasone or any component of the formulation or product
Suspension/solution, ointment [Canadian product]: Viral disease of the cornea and conjunctiva (including epithelial herpes simplex keratitis, vaccinia, varicella); mycobacterial or fungal infection of the eye; acute, untreated bacterial infections of the eye; the solution should also not be used for otic indications if perforation of a drum membrane is present
Intravitreal implant: Glaucoma with cup to disc ratios of greater than 0.8; active or suspected ocular or periocular infections including most viral diseases of the cornea and conjunctiva, including active epithelial herpes simplex keratitis (dendritic keratitis), vaccinia, varicella, mycobacterial infections, and fungal diseases; use in patients with a posterior lens capsule that is torn or ruptured
Canadian labeling: Additional contraindications (not in US labeling): Anterior chamber intraocular lens (ACIOL) and rupture of posterior lens capsule; aphakic eyes with rupture of the posterior lens capsule
Dosing: Adult
Ocular inflammation:
Ophthalmic:
Ointment [Canadian product]: Apply thin coating of ointment into conjunctival sac 3 to 4 times/day; when clinically indicated, may reduce application frequency gradually to once daily
Solution: Instill 1 to 2 drops into conjunctival sac every hour during the day and every other hour during the night; gradually reduce dose to 1 drop every 4 hours, then to 3 to 4 times/day
Suspension: Instill 1 to 2 drops into conjunctival sac up to 4 to 6 times/day; may use hourly in severe disease; taper prior to discontinuation
Otic inflammation: Otic: Solution: Initial: Instill 3 to 4 drops into the aural canal 2 to 3 times a day; reduce dose gradually once a favorable response is obtained. Alternately, may pack the aural canal with a gauze wick saturated with the solution; remove from the ear after 12 to 24 hours. Repeat as necessary.
Diabetic macular edema (pseudophakic or phakic patients scheduled for cataract surgery) or macular edema (following BRVO or CRVO): Ocular implant: Intravitreal injection: 0.7 mg implant injected in affected eye
Noninfective uveitis: Ocular implant: Intravitreal injection: 0.7 mg implant injected in affected eye
Dosing: Geriatric
Refer to adult dosing. Solution/suspension: Use cautiously in the elderly in the smallest possible dose.
Dosing: Pediatric
Ocular inflammation: Infants, Children, and Adolescents: Ophthalmic: Suspension: Refer to adult dosing
Dosing: Renal Impairment
There are no dosage adjustment provided in the manufacturer's labeling.
Dosing: Hepatic Impairment
There are no dosage adjustment provided in the manufacturer's labeling.
Administration
Ophthalmic ointment [Canadian product]: Gently pull down under eye to form pocket between eyeball and lower eyelid, then apply ointment into pocket; patient should look down prior to closing eye. Do not touch tip of dropper to eye(s) or any other surface.
Ophthalmic solution, suspension: Remove soft contact lenses prior to using solutions containing benzalkonium chloride. Do not touch tip of container to eye. Shake suspension well prior to use.
Ophthalmic solution may also be administered otically. Prior to use, clean the aural canal thoroughly and sponge dry.
Ophthalmic implant (intravitreal injection): Administer under controlled aseptic conditions (eg, sterile gloves, sterile drape, sterile eyelid speculum). Administer adequate anesthesia and a broad-spectrum bactericidal to the periocular skin, eyelid, and ocular surfaces prior to injection. Refer to manufacturer's prescribing information for administration technique. If administration is required in the second eye, a new applicator should be used and the sterile field, syringe, gloves, drapes, and eyelid speculum should be changed.
Storage
Ocular implant, ophthalmic solution: Store at 15°C to 30°C (59°F to 86°F).
Ophthalmic ointment [Canadian product]: Store at room temperature.
Ophthalmic suspension: Store upright at 8°C to 25°C (46°F to 77°F).
Drug Interactions
Ceritinib: Corticosteroids may enhance the hyperglycemic effect of Ceritinib. Monitor therapy
CYP3A4 Inhibitors (Strong): May increase the serum concentration of Dexamethasone (Ophthalmic). Monitor therapy
Nonsteroidal Anti-Inflammatory Agents (Ophthalmic): May enhance the adverse/toxic effect of Corticosteroids (Ophthalmic). Healing of ophthalmic tissue during concomitant administration of ophthalmic products may be delayed. Monitor therapy
Ritodrine: Corticosteroids may enhance the adverse/toxic effect of Ritodrine. Monitor therapy
Adverse Reactions
Intraocular implant/injection:
>10%:
Cardiovascular: Hypertension (implant: 13%)
Ophthalmic: Cataract (implant: 5% to 68%; incidence increases in patients requiring a second injection), increased intraocular pressure (implant: 25%, ≥10 mm Hg: 28%, ≥30 mm Hg: 15%; injection: 5% to 15%), conjunctival hemorrhage (implant: 22% to 23%), corneal edema (injection: 5% to 15%; implant: <1%), iritis (injection: 5% to 15%)
1% to 10%:
Cardiovascular: Aneurysm (implant: 3%; retinal)
Central nervous system: Foreign body sensation of eye (≤5%), headache (implant: 4%)
Ophthalmic: Decreased visual acuity (1% to 9%), eye pain (≤8%), conjunctival hyperemia (implant: 7%), conjunctivitis (implant: ≤6%), corneal erosion (≤5%), xerophthalmia (≤5%), conjunctival edema (implant: 5%), ocular hypertension (implant: 5%), blepharitis (injection: 1% to 5%), blurred vision (injection: 1% to 5%), cystoid macular edema (injection: 1% to 5%), ophthalmic inflammation (injection: 1% to 5%), photophobia (injection: 1% to 5%), posterior capsule opacification (injection: 1% to 5%), vitreous detachment (1% to 5%), vitreous opacity (1% to 5%), anterior chamber inflammation (implant: 2%), retinal hole without detachment (implant: 2%), blepharoptosis (implant: ≤2%), keratitis (implant: ≤2%)
Respiratory: Bronchitis (implant: 5%)
Frequency not defined: Ophthalmic: Glaucoma (injection)
Ophthalmic solution/suspension:
Frequency not defined:
Central nervous system: Dizziness, headache
Hypersensitivity: Hypersensitivity reaction
Ophthalmic: Burning sensation of eyes, cataract, decreased visual acuity, eye perforation, filtering blebs, glaucoma (with optic nerve damage), secondary ocular infection, stinging of eyes, visual field defect
<1% postmarketing, and/or case reports: Blurred vision, conjunctivitis, crusting of eyelid, decreased intraocular pressure (associated with vitreous leakage from injection), endophthalmitis, eye pain, eye pruritus, foreign body sensation of eye, increased lacrimation, keratitis, mydriasis, ocular hyperemia, photophobia, retinal detachment, xerophthalmia
Warnings/Precautions
Concerns related to adverse effects:
• Immunosuppression: Prolonged use may increase the hazard of secondary ocular infections. May mask infection or enhance existing infection. The possibility of persistent corneal fungal infection should be considered after prolonged use. Corticosteroids should not be used to treat ocular herpes simplex; use caution in patients with a history of ocular herpes simplex; reactivation of viral infection may occur.
• Ocular effects: Avoid prolonged use, which may result in ocular hypertension and/or glaucoma, with damage to the optic nerve, defects in visual acuity and fields of vision, and posterior subcapsular cataract formation. Hypotony of the eyes have also been reported with the implant, some of which were serious. Monitor intraocular pressure if topical ophthalmic products are used for 10 days or longer.
Disease-related concerns:
• Ocular disease: Perforations may occur in diseases which cause thinning of the cornea or sclera.
Special populations:
• Contact lens wearers: Ophthalmic solution and suspension contain benzalkonium chloride which may be absorbed by contact lenses; contact lens should not be worn during treatment of ophthalmic infections.
Dosage form specific issues:
• Intravitreal implant: Endophthalmitis, ocular inflammation, intraocular pressure elevations and retinal detachments may occur with intravitreal injection. Intraocular pressure elevations peak ~8 weeks following injection; prolonged monitoring of intraocular pressure may be required. A risk of implant migration into the anterior chamber may be present if the posterior capsule of the lens is absent or torn. Temporary blurring may occur following intravitreal injections; patients should not drive until this resolves. Administer adequate anesthesia and a broad-spectrum microbicide prior to procedure.
Monitoring Parameters
Ophthalmic solution/suspension: Intraocular pressure (with use >10 days)
Ophthalmic implant (intravitreal injection): Following injection, monitor for increased intraocular pressure and endophthalmitis; check for perfusion of optic nerve head immediately after injection, tonometry within 30 minutes, biomicroscopy between 2-7 days after injection.
Pregnancy Risk Factor
C
Pregnancy Considerations
Adverse events were observed in animal reproduction studies following use of ophthalmic dexamethasone.
Patient Education
• Discuss specific use of drug and side effects with patient as it relates to treatment. (HCAHPS: During this hospital stay, were you given any medicine that you had not taken before? Before giving you any new medicine, how often did hospital staff tell you what the medicine was for? How often did hospital staff describe possible side effects in a way you could understand?)
• Patient may experience foreign body sensation in eye, dry eyes, or blurred vision. Have patient report immediately to prescriber vision changes, eye pain, severe ear irritation, eye redness, sensitivity to lights, floater in the eye, or severe eye irritation (HCAHPS).
• Educate patient about signs of a significant reaction (eg, wheezing; chest tightness; fever; itching; bad cough; blue skin color; seizures; or swelling of face, lips, tongue, or throat). Note: This is not a comprehensive list of all side effects. Patient should consult prescriber for additional questions.
Intended Use and Disclaimer: Should not be printed and given to patients. This information is intended to serve as a concise initial reference for health care professionals to use when discussing medications with a patient. You must ultimately rely on your own discretion, experience, and judgment in diagnosing, treating, and advising patients.
Further information
Always consult your healthcare provider to ensure the information displayed on this page applies to your personal circumstances.
More about dexamethasone ophthalmic
Consumer resources
Professional resources
Other brands: Maxidex, Ozurdex
Related treatment guides