Methylsufonyl-methane (MSM)
Scientific names:
Methylsulfonylmethane
, DMSO2
Common names: MSM
Efficacy-safety rating:
ÒÒ...Ethno or other evidence of efficacy.
Safety rating:
●
...No safety concerns despite wide use.
What is Methylsufonyl-methane (MSM)?
MSM is a natural chemical found in green plants such as Equisetum arvense, certain algae, fruits, vegetables, and grains. In animals, it is found in the adrenal cortex of cattle, human and bovine milk, and urine. MSM is also found in human cerebral spinal fluid and plasma at 0 to 25 mcmol/L concentrations. MSM is naturally occurring in fresh foods. However, it is destroyed with even moderate food processing, such as heat or dehydration. MSM has been suggested for use as a food supplement and is available in the United States as a dietary supplement.
MSM is the normal oxidation product of dimethyl sulfoxide (DMSO). Unlike DMSO, MSM is odor free and is a dietary factor. MSM has been referred to as "crystalline DMSO." It provides a dietary source of sulfur for methionine. MSM's medicinal properties are theorized to be similar to those of DMSO, without the odor and skin irritation complications.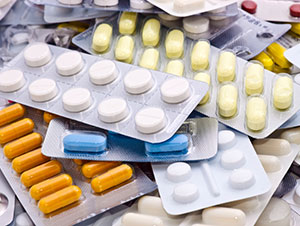 What is it used for?
General uses
MSM is commonly used for osteoarthritis, but may also alleviate GI upset, musculoskeletal pain, and allergies; boost the immune system; and fight antimicrobial infection. Clinical trials are needed to verify these potential uses.
What is the recommended dosage?
MSM commonly is given as 2 to 6 g/day in 2 to 3 divided doses for arthritis and other joint conditions.
How safe is it?
Contraindications
Contraindications have not been identified.
Pregnancy/nursing
Information regarding safety and efficacy in pregnancy and lactation is lacking.
Interactions
None well documented.
Side Effects
No conclusive data on adverse reactions with MSM have been reported.
Toxicities
No toxicity was noted in animal studies.
References
Methylsulfonylmethane. Review of Natural Products. Facts & Comparisons [database online]. December 2009. Accessed February 2010.
Copyright © 2009 Wolters Kluwer Health
Further information
Always consult your healthcare provider to ensure the information displayed on this page applies to your personal circumstances.
More about methylsulfonylmethane
Professional resources
Related treatment guides