My Med List
Organize your medications into an easy-to-read format, that provides in-depth drug interaction data, news, and FDA alerts.
Create an account
Already have an account? Sign In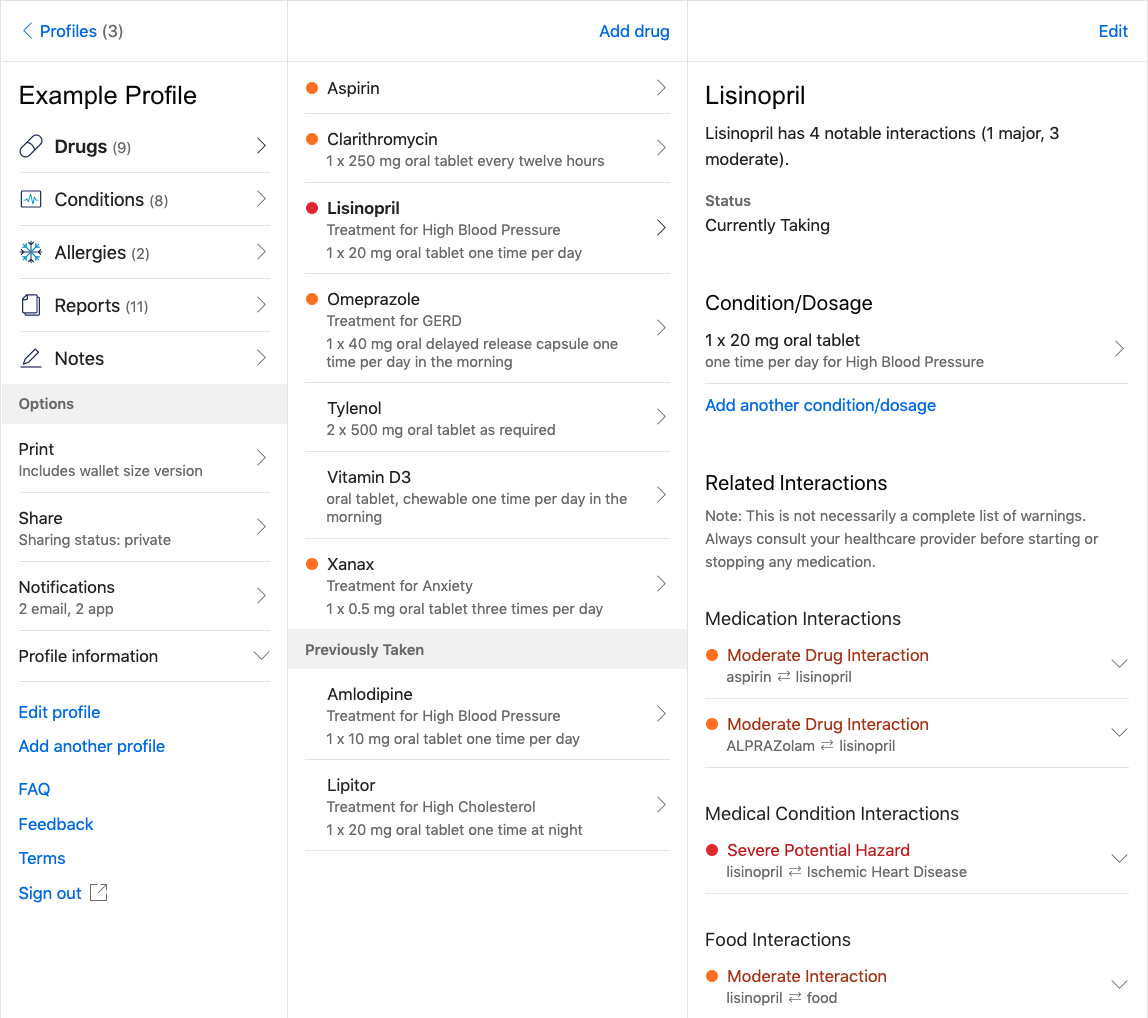 Multiple profiles, made easy
Keep separate medication lists for yourself, family members or patients.
Specify age and sex separately for each profile to get only the most relevant information. Physicians and researchers can also build profiles for each of their patients or keep a handy list of all medications prescribed — options are also available for pregnancy and lactation warnings.
Your comprehensive guide
From in-depth consumer information, drug interaction data (including food, allergy, condition interactions) to historical news, and FDA alerts.
Stay up-to-date
Get notifications when new FDA alerts are issued and when any new drugs become available for any of your existing medical conditions.
Print friendly reports
Print wallet size records and manage medications for you or any number of people.
Anytime, Anywhere
Download the Drugs.com app to gain access to My Med List even when your phone has poor (or no) connection to the Internet.