The originating document has been archived. We cannot confirm the completeness, accuracy and currency of the content.
moricizine (Oral route)
mor-I-si-zeen
Oral route(Tablet)
Considering the known proarrhythmic properties of moricizine and the lack of evidence of improved survival for any antiarrhythmic drug in patients without life-threatening arrhythmias, the use of moricizine, as well as other antiarrhythmic agents, should be reserved for patients with life-threatening ventricular arrhythmias .
Commonly used brand name(s)
In the U.S.
Available Dosage Forms:
Therapeutic Class: Antiarrhythmic, Group I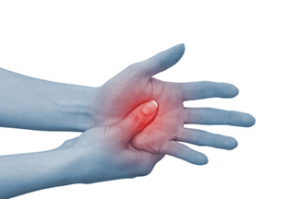 Uses For moricizine
Moricizine belongs to the group of medicines known as antiarrhythmics. It is used to correct irregular or rapid heartbeats to a normal rhythm by making the heart tissue less sensitive.
There is a chance that moricizine may cause new or make worse existing heart rhythm problems when it is used. Since other antiarrhythmic medicines have been shown to cause severe problems in some patients, moricizine is only used to treat serious heart rhythm problems. Discuss this possible effect with your doctor.
moricizine was available only with your doctor's prescription.
Effective August 28, 2007, the manufacturer will discontinue Ethmozine® (moricizine) due to lack of demand for the product. If you are taking moricizine right now, do not stop taking it or any other medicines until you have talked with your doctor. Your doctor may have special instructions for tapering you off of moricizine slowly. You or your doctor can contact the manufacturer at 1-800-828-2088 and choose the option "Medical Information" if you have questions .
Before Using moricizine
In deciding to use a medicine, the risks of taking the medicine must be weighed against the good it will do. This is a decision you and your doctor will make. For moricizine, the following should be considered:
Allergies
Tell your doctor if you have ever had any unusual or allergic reaction to moricizine or any other medicines. Also tell your health care professional if you have any other types of allergies, such as to foods, dyes, preservatives, or animals. For non-prescription products, read the label or package ingredients carefully.
Pediatric
Studies on moricizine have been done only in adult patients, and there is no specific information comparing use of moricizine in children with use in other age groups.
Geriatric
Many medicines have not been studied specifically in older people. Therefore, it may not be known whether they work exactly the same way they do in younger adults or if they cause different side effects or problems in older people. There is no specific information comparing use of moricizine in the elderly with use in other age groups, although the risk of some unwanted effects may be increased.
Pregnancy
| | Pregnancy Category | Explanation |
| --- | --- | --- |
| All Trimesters | B | Animal studies have revealed no evidence of harm to the fetus, however, there are no adequate studies in pregnant women OR animal studies have shown an adverse effect, but adequate studies in pregnant women have failed to demonstrate a risk to the fetus. |
Breast Feeding
There are no adequate studies in women for determining infant risk when using this medication during breastfeeding. Weigh the potential benefits against the potential risks before taking this medication while breastfeeding.
Interactions with Medicines
Although certain medicines should not be used together at all, in other cases two different medicines may be used together even if an interaction might occur. In these cases, your doctor may want to change the dose, or other precautions may be necessary. When you are taking moricizine, it is especially important that your healthcare professional know if you are taking any of the medicines listed below. The following interactions have been selected on the basis of their potential significance and are not necessarily all-inclusive.
Using moricizine with any of the following medicines is not recommended. Your doctor may decide not to treat you with this medication or change some of the other medicines you take.
Cisapride
Sparfloxacin
Thioridazine
Using moricizine with any of the following medicines is usually not recommended, but may be required in some cases. If both medicines are prescribed together, your doctor may change the dose or how often you use one or both of the medicines.
Amiodarone
Amitriptyline
Amoxapine
Ciprofloxacin
Clomipramine
Desipramine
Dofetilide
Doxepin
Gatifloxacin
Ibutilide
Imipramine
Levofloxacin
Lidocaine
Moxifloxacin
Norfloxacin
Nortriptyline
Ofloxacin
Prilocaine
Procainamide
Protriptyline
Sotalol
Trimipramine
Vardenafil
Using moricizine with any of the following medicines may cause an increased risk of certain side effects, but using both drugs may be the best treatment for you. If both medicines are prescribed together, your doctor may change the dose or how often you use one or both of the medicines.
Interactions with Food/Tobacco/Alcohol
Certain medicines should not be used at or around the time of eating food or eating certain types of food since interactions may occur. Using alcohol or tobacco with certain medicines may also cause interactions to occur. Discuss with your healthcare professional the use of your medicine with food, alcohol, or tobacco.
Other Medical Problems
The presence of other medical problems may affect the use of moricizine. Make sure you tell your doctor if you have any other medical problems, especially:
Kidney disease or
Liver disease—Effects may be increased because of slower removal of moricizine from the body.
Heart disease or
Recent heart attack or
If you have a pacemaker—Risk of irregular heartbeats may be increased.
Proper Use of moricizine
Take moricizine exactly as directed by your doctor, even though you may feel well. Do not take more or less of it than your doctor ordered.
moricizine works best when there is a constant amount in the blood. To help keep the amount constant, do not miss any doses. Also, it is best to take each dose at evenly spaced times day and night. For example, if you are to take 3 doses a day, doses should be spaced about 8 hours apart. If you need help in planning the best times to take your medicine, check with your health care professional.
Dosing
The dose of moricizine will be different for different patients. Follow your doctor's orders or the directions on the label. The following information includes only the average doses of moricizine. If your dose is different, do not change it unless your doctor tells you to do so.
The amount of medicine that you take depends on the strength of the medicine. Also, the number of doses you take each day, the time allowed between doses, and the length of time you take the medicine depend on the medical problem for which you are using the medicine.
For oral dosage form (tablets):

For irregular heartbeat (arrhythmias):

Adults—600 to 900 milligrams (mg) a day. This is divided into three doses and taken every eight hours.
Children—Use and dose must be determined by your doctor.
Missed Dose
If you miss a dose of moricizine, take it as soon as possible. However, if it is almost time for your next dose, skip the missed dose and go back to your regular dosing schedule. Do not double doses.
Storage
Store the medicine in a closed container at room temperature, away from heat, moisture, and direct light. Keep from freezing.
Keep out of the reach of children.
Do not keep outdated medicine or medicine no longer needed.
Precautions While Using moricizine
It is important that your doctor check your progress at regular visits to make sure the medicine is working properly. This will allow changes to be made in the amount of medicine you are taking, if necessary.
Your doctor may want you to carry a medical identification card or bracelet stating that you are using moricizine.
Before having any kind of surgery (including dental surgery) or emergency treatment, tell the medical doctor or dentist in charge that you are taking moricizine.
Moricizine may cause some people to become dizzy or lightheaded. Make sure you know how you react to moricizine before you drive, use machines, or do anything else that could be dangerous if you are dizzy.
moricizine Side Effects
Along with its needed effects, a medicine may cause some unwanted effects. Although not all of these side effects may occur, if they do occur they may need medical attention.
Check with your doctor immediately if any of the following side effects occur:
Less common
Chest pain
fast or irregular heartbeat
shortness of breath
swelling of the feet or lower legs
Rare
Some side effects may occur that usually do not need medical attention. These side effects may go away during treatment as your body adjusts to the medicine. Also, your health care professional may be able to tell you about ways to prevent or reduce some of these side effects. Check with your health care professional if any of the following side effects continue or are bothersome or if you have any questions about them:
More common
Less common
Blurred vision
diarrhea
dry mouth
headache
nausea or vomiting
nervousness
numbness or tingling in the arms or legs or around the mouth
pain in the arms or legs
stomach pain
trouble with sleeping
unusual tiredness or weakness
Other side effects not listed may also occur in some patients. If you notice any other effects, check with your healthcare professional.
Call your doctor for medical advice about side effects. You may report side effects to the FDA at 1-800-FDA-1088.
See also: Side effects (in more detail)
The information contained in the Thomson Reuters Micromedex products as delivered by Drugs.com is intended as an educational aid only. It is not intended as medical advice for individual conditions or treatment. It is not a substitute for a medical exam, nor does it replace the need for services provided by medical professionals. Talk to your doctor, nurse or pharmacist before taking any prescription or over the counter drugs (including any herbal medicines or supplements) or following any treatment or regimen. Only your doctor, nurse, or pharmacist can provide you with advice on what is safe and effective for you.
The use of the Thomson Reuters Healthcare products is at your sole risk. These products are provided "AS IS" and "as available" for use, without warranties of any kind, either express or implied. Thomson Reuters Healthcare and Drugs.com make no representation or warranty as to the accuracy, reliability, timeliness, usefulness or completeness of any of the information contained in the products. Additionally, THOMSON REUTERS HEALTHCARE MAKES NO REPRESENTATION OR WARRANTIES AS TO THE OPINIONS OR OTHER SERVICE OR DATA YOU MAY ACCESS, DOWNLOAD OR USE AS A RESULT OF USE OF THE THOMSON REUTERS HEALTHCARE PRODUCTS. ALL IMPLIED WARRANTIES OF MERCHANTABILITY AND FITNESS FOR A PARTICULAR PURPOSE OR USE ARE HEREBY EXCLUDED. Thomson Reuters Healthcare does not assume any responsibility or risk for your use of the Thomson Reuters Healthcare products.
Further information
Always consult your healthcare provider to ensure the information displayed on this page applies to your personal circumstances.
More about moricizine
Professional resources
Related treatment guides