Top 11 Reasons Why You Should Get Your Flu Vaccine Now
Medically reviewed on Feb 23, 2018 by L. Anderson, PharmD.
You'll Miss Work, School, and Maybe a Paycheck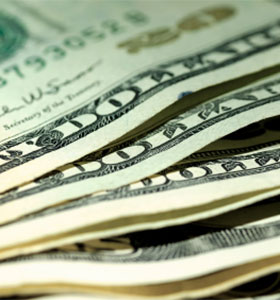 No doubt, if you have your choice between getting the flu and going to work or school, you should prefer the latter.
Each year, the flu season results in millions of lost work days at a cost of billions of dollars. Although the CDC says people should get a flu vaccine when available -- typically in late summer/early fall -- many people wait too long, or never get it at all.
In the previous 2016-2017 flu season, the flu vaccine was roughly 50 percent effective at preventing flu. It's important to know that each year the flu vaccine is not 100% effective in preventing flu, but it drastically reduces your chances of getting it, and lessens the severity of symptoms if you are infected. Regular hand washing and avoiding those with the flu makes good sense, too.
Options and CDC Updates: 2017-2018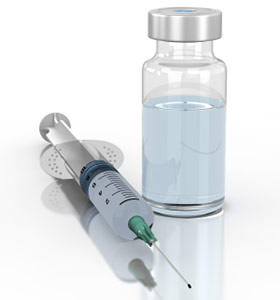 An important continued update for the 2017-2018 flu season, as with the 2016-2017 season, the CDC's Advisory Committee on Immunization Practices(ACIP) recommends that the nasal spray flu vaccine (FluMist Quadrivalent) NOT be used as a flu vaccine due to low effectiveness.
The CDC DOES recommend the inactivated influenza vaccine or recombinant influenza vaccine for everyone 6 months and older. This means everyone eligible should get a flu shot in 2017-2018; either a trivalent or a quadrivalent vaccine.
However, in the 2018-2019 flu season FluMist nasal spray, a live vaccine, will return to the U.S. market (next year) but some experts do not recommended it or immunocompromised patients. FluMist is approved for use in people aged 2 to 49. FluMist maker AstraZeneca/MedImmune said a small study found that a new version of the nasal spray vaccine seems to be more effective than the older version.
Look Out For Your Little One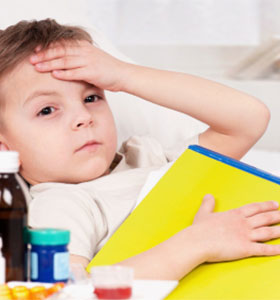 Each year thousands of children under the age of 5 are hospitalized due to influenza. Children younger than 5 -- but especially children under 2 years -- are especially at risk of severe flu infection. Sadly, last year, over 70 children under the age of 16 died from flu complications. Children with health problems like asthma or diabetes are at a high risk of developing complications, too.
In the 2017-2018 flu season, the ACIP group recommends either the use of the inactivated influenza vaccine or the recombinant influenza vaccine (RIV) for everyone aged 6 months or older based on eligibility. Children 6 months to 8 years require 2 vaccine doses (given ≥4 weeks apart) during their first season of vaccination.
The ACIP does NOT recommend the nasal flu vaccine (FluMist Quadrivalent) for any group do to poor flu coverage in years past; however, a reformulated FluMist nasal spray will return to the U.S. market in the 2018-2019 flu season.
2017-2018 Flu Strains and Quad Options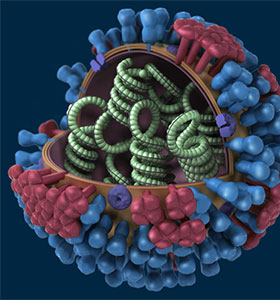 Strains in the 2017–18 U.S. influenza vaccines, as recommended by the World Health Organization (WHO) and FDA's Vaccines Advisory Committee are:
A/Michigan/45/2015 (H1N1)pdm09–like virus, an A/Hong Kong/4801/2014 (H3N2)–like virus and a B/Brisbane/60/2008–like virus (Victoria lineage) for the trivalent vaccine. This represents a change in the influenza A(H1N1)pdm09 virus component from the previous season.
Quadrivalent vaccines will include an additional B viral strain, a B/Phuket/3073/2013–like virus (Yamagata lineage).
As reported by the CDC, the 2017-2018 flu vaccine may not work as well against H3N2 strains because it's made in chicken eggs, which may interact with H3 strains, making them less effective.
Quadrivalent versions of the flu vaccine protect against A and B strains of influenza (4 strains total). Quadrivalent vaccines can give broader protection during the flu season, but experts say don't delay getting your vaccine if a particular formulation is not available.
The Fluarix Quadrivalent vaccine can be used in ages 6 months and up, while FluLaval Quadrivalent and Fluzone are also okayed for ages 6 months and older; Afluria Quadrivalent can be given if 5 years or older. Flublok Quadrivalent, a recombinant formulation can be used in adults 18 years and older. FluMist Quadrivalent (live attenuated influenza vaccine (LAIV4) nasal vaccine is NOT recommended for use in the 2017-2018 flu season, but a new version of the nasal spray flu vaccine will return to the U.S. market next winter in 2018.
The Flu Vaccine is Affordable and Convenient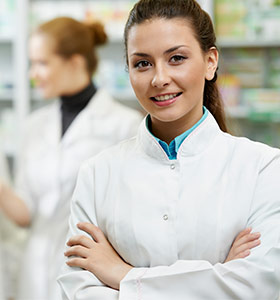 The flu vaccine (see all the options at the end of this article here) has never been easier to get. You don't have to wait in long lines or make a future appointment - the flu vaccine can be found at most pharmacies and major retailers such as CVS, Walgreens, Walmart and Rite-Aid.
Across the country, most pharmacists are now licensed to immunize, meaning they can give you the vaccine with little waiting. In addition, most pharmacies or clinics will accept insurance for the vaccine which results in little or no copay to you.
If you have no insurance, check to see if your local health clinic or retail pharmacy is offering free vaccines. Even if you have to pay, the average $30 cash fee is well worth the price. College students are usually offered the flu vaccine at little to no cost in the campus clinic. Plus, living in such close quarter in dorm rooms, college students should make it a priority to get their flu vaccine each year.
Seniors Can Get Even More Protection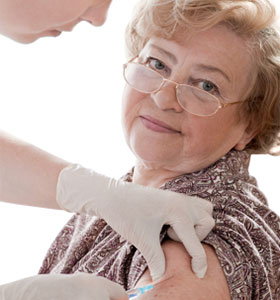 Seniors are an especially high-risk group for severe flu, hospitalization, and death due to influenza complications like pneumonia. Boosting the immune system with one of the below vaccines may be preferred for this age group, but vaccination should not be delayed if a specific product is not readily available.
Fluzone High Dose vaccine is specifically made for adults 65 years of age and older. Fluzone, a trivalent vaccine, contains 4 times the amount of antigen of the regular flu vaccine.
Flublok Quadrivalent is used in adults 18 years and older and contains 3 times the active ingredients of other quadrivalents.
The FDA also approved Fluad (influenza vaccine, adjuvanted), a trivalent flu vaccine injection for adults 65 years and older. Fluad contains the adjuvant squalene (MF59), a naturally occurring substance found in humans, animals and plants. Adjuvants are incorporated into some vaccine formulations to boost the immune response.
Yes: You Need A Flu Vaccine Every Year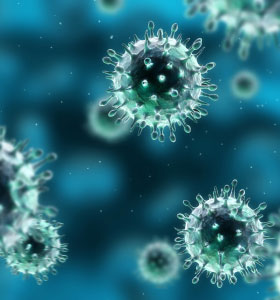 You can't predict the severity of the flu season, and flu vaccine effectiveness does not last from year to year.
In fact, each year experts research which flu strains are most likely to be circulating, so the strains that make up the flu vaccine may change, as they have this year.
In addition, studies have shown that the body's ability to fight off the flu after a vaccine wanes over time, so that's another reason why you need a vaccine each year - as soon it's available according to the CDC - preferably by October. It takes 14 days for immunity to build to fight the virus, so don't expect immediate protection.
One Shot Can Protect You and Your Newborn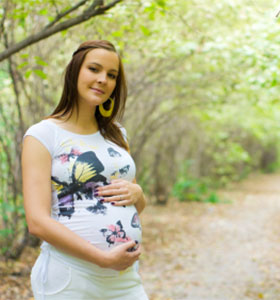 The U.S. Advisory Committee on Immunization Practices (ACIP) recommends an annual flu vaccine for anyone 6 months of age or older, including pregnant women, if there are no contraindications. Pregnant women may receive any licensed, recommended, age-appropriate influenza vaccine, as recommended by the CDC.
Plus, there's an added value to the seasonal flu vaccine for pregnant women - not only does it protect them against the flu, it also protects their newborn infants for up to the first few months of life at least - at a time when infants are too young to receive the vaccine themselves.
Early Fall is the Perfect Time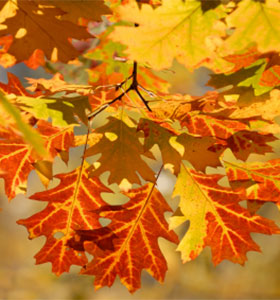 Get your flu vaccine as soon as it is available each year. Flu season can start early, and it takes about two weeks after your vaccination for the full antibody effect to develop and provide flu protection. That's why it's better to get vaccinated in August, September or early October, before the flu season really kicks in.
But it's never too late to get the flu vaccine if you miss out in the fall. Seasonal influenza disease usually peaks in January and February most years, but can occur as late as May or as early as December (as it did in 2013). And be sure to get re-vaccinated each fall.
Those with Egg Allergy Have an Option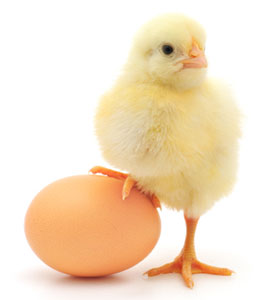 If you are allergic to eggs you can still be protected. Some flu vaccines are made with egg proteins. However, there are options for patients with a history of hives related to egg exposure, such as FluBlok for people 18 years and older. Flublok, a trivalent vaccine, does not contain egg proteins.
In general, patients with egg allergies can still get other inactivated flu vaccines, including Flucelvax in adults, with their doctors okay. All patients should be observed for at least 15 minutes after vaccination for signs of any allergic reaction or fainting so treatment can be given. However, a previous severe allergic reaction to influenza vaccine, regardless of the component suspected of being responsible for the reaction, is a contraindication to future receipt of the vaccine.
Anyone with a severe history of egg allergy (i.e., any symptom other than hives) should be vaccinated in an inpatient or outpatient medical setting under the supervision of a health care provider who is able to recognize and manage severe allergic conditions. Egg-allergic people - whether they have mild or more serious allergy - can receive any age-appropriate flu vaccine as long as there is adequate monitoring and management for severe allergies.
Hate Shots? You're Not Alone
Please do not skip the flu vaccine just because you hate getting a shot. There are other options, now:
Fluzone Intradermal Quadrivalent has a very short needle and is given as an intradermal (in the skin) injection, which may be less painful; it is for adults ages 18 through 64 years.
Afluria and Afluria Quadrivalent are used with the Stratis needle-free jet injector and are now FDA-approved. Anyone 18 through 64 years of age who can get Afluria may ask for needle-free Afluria, but check with your doctor, clinic, or pharmacy to be sure they have it first.
Although the nasal vaccine FluMist is needle-free, it's use is not currently recommended in the 2017-2018 season due to low effectiveness against the flu as shown in past seasons; however, a reformulated version will return to the U.S. market in the 2018-2019 season.
History Has Proven: The Flu is a Monster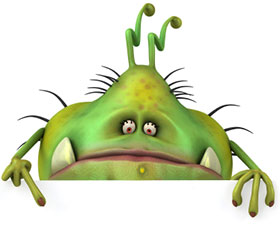 If you've ever had the flu, you know it's not your average virus. The illness can land you flat on your back and its effects can span 2 weeks or longer. For kids under 2, seniors, and people with chronic health conditions like asthma, heart disease or diabetes, the flu can be especially severe or even fatal. Dehydration, worsening of health conditions, and pneumonia are all possibilities.
And, NO, the flu vaccine CANNOT cause the flu (just in case you are trying to use this excuse in a last ditch effort). The vaccine is made up of inactivated (killed) or weakened viruses that have no ability to infect the lungs. So, go on - you're out of excuses - fight off the flu monster today and go get your vaccine.
Finished: Top 11 Reasons Why You Should Get Your Flu Vaccine Now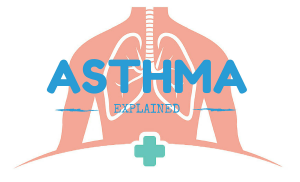 NEXT UP
What triggers asthma? Which medications can control wheezing and breathlessness year-round? Plus, how do we use all the various asthma devices?
DON'T MISS
To experience gout is to experience one of the most painful conditions known to man. Unfortunately this disease is relatively common among men over 40. Find out what causes it, treatments and what you can do to prevent it.
Sources
New Version of Nasal Flu Vaccine to Return for Next Season. Feb 22, 2018. Drugs.com. Accessed Feb. 23, 2018 at https://www.drugs.com/news/new-version-nasal-flu-vaccine-return-next-season-68783.html
GSK Receives FDA Approval for Expanded Indication for Fluarix Quadrivalent (Influenza Vaccine) for Persons 6 Months and Older. January 11, 2018. Drugs.com. Accessed January 29, 2018 at https://www.drugs.com/newdrugs/gsk-receives-fda-approval-expanded-indication-fluarix-quadrivalent-influenza-vaccine-persons-6-4680.html
Centers for Disease Control and Prevention (CDC): MMWR. Prevention and Control of Seasonal Influenza with Vaccines Recommendations of the Advisory Committee on Immunization Practices — United States, 2017–18 Influenza Season. August 25, 2017. Accessed August 25, 2017 at https://www.cdc.gov/mmwr/volumes/66/rr/rr6602a1.htm?s_cid=rr6602a1_w
US Centers for Disease Control and Prevention (CDC). ACIP votes down use of LAIV for 2016-2017 flu season. June 22, 2016 (archived). http://www.cdc.gov/media/releases/2016/s0622-laiv-flu.html
AAFP. CDC: 2016-2017 Flu Vaccine Nearly 50 Percent Effective. February 21, 2017. Accessed 8/25/2017 at http://www.aafp.org/news/health-of-the-public/20170221fluvacceffect.html. Accessed
Dicker R. Days and Dollars Lost to the Flu Hit a Fever Pitch Last Season. Daily Finance September 21, 2011. Accessed 11/21/2016. http://www.dailyfinance.com/2011/09/21/flu-season-economic-impact-vaccine-walgreens/
US Centers for Disease Control and Prevention (CDC). Misconceptions about seasonal flu and flu vaccines. Questions and Answers. Accessed 8/25/2017. http://www.cdc.gov/flu/about/qa/misconceptions.htm
US Vaccine Guidelines for Flu, HPV Updated. Drugs.com. Accessed Feb. 27, 2017 at https://www.drugs.com/news/u-s-vaccine-guidelines-flu-hpv-updated-64390.html