Top 10 Ways to Save Money on Your Medication Costs
Ask for a Generic Drug
Not all drugs are available generically, but those that are have exactly the same active ingredients and therapeutic effects as brand name drugs, and can cost 30 to 80 percent less.
Don't wait until you get to the pharmacy to ask for a generic – let your doctor or other healthcare provider know that you prefer generics before they write the prescription. Many popular but previously expensive medications are now available generically.
Research Your Medication Copays
Learn about your insurance copays or co-insurance. For example, research your tier copay on your insurance website.
Copay tiers for prescription drugs can vary widely. Many plans have $10, $15 or $25 copays for generics (1st tier) or preferred drugs (2nd tier), and up to $35, $50 or even $100 copays on brand name, non-formulary or non-preferred drugs (3rd tier). Quite often insurance will 'prefer' one or two particular drugs in a drug class because they can get it at a more affordable rate.
You can access most insurance company drug formularies on their websites. If you are still not sure what a drug might cost you, call your insurance company and ask them about prescription copays for your prescription. Your pharmacist can also tell you and suggest what alternatives you might have if you can't afford the prescription.
Talk to Your Healthcare Providers About Cost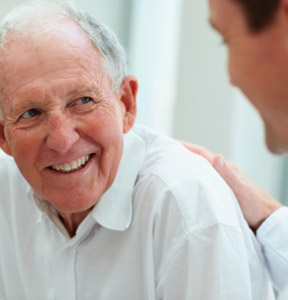 As noted in a 2016 study, communication is key to understanding your insurance and getting it to work for you in the right way. Let your physician and pharmacist know you prefer lower copay drugs and generics when possible. They will work with you to find an affordable treatment.
If you have co-insurance for your prescription cost – for example, say you pay 15% of the total prescription cost – it is in your favor to get a generic or lower-tiered, preferred drug, if possible. Since you pay a percent of the total cost, the lower the total cost, the lower the co-insurance portion that you pay.
Many drugs are now available without prescription (OTC) - for example, the heartburn medications Nexium OTC or Pepcid Complete and the non-sedating antihistamine Claritin. Your insurance won't pay for OTC drugs, but it is usually less expensive than getting them with a prescription.
Learn About the Medicare Prescription Outpatient Drug Coverage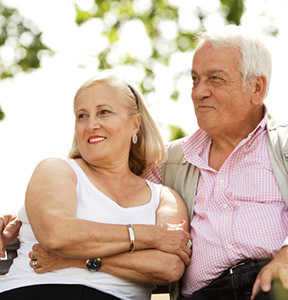 Learn about and use the Medicare prescription outpatient drug coverage (Medicare Part D) if you are 65 years of age or older.
According to the FDA, five out of six people age 65 years and older are taking at least one medication, and close to 50 percent of all seniors take three or more medications.
Medicare is the national health insurance program for people 65 years of age and older or with certain disabilities. You might join the Drugs.com Medicare Support Group to ask questions, share opinions, and stay up with the latest news. Learn more at Medicare.gov/Part-D.
Shop Around
Compare pharmacy prices for prescription drugs if you pay the full cash price instead of a copay – prices between pharmacies can vary based on locations and volume of prescriptions.
Check for the lowest prices - but also talk to your pharmacist who might be able to find a way to lower the cost to keep you as a satisfied patient.
Your pharmacist can help maintain consistency with your medications, and check for drug interactions, side effects, and allergies, so it is best to keep all prescriptions at one pharmacy when possible.
Look for Patient Assistance Programs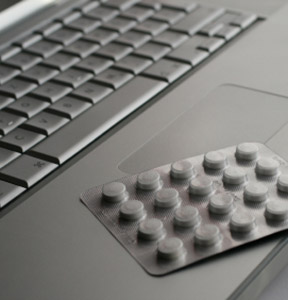 Patient assistance programs provide free or lower-cost medications to people who cannot afford to buy their medicine.
Many pharmaceutical companies have patient assistance programs listed on their website. You can also contact RxAssist, NeedyMeds, or PPARx – websites that offer a comprehensive listing of resources that offer assistance for low-income families. They may offer discount cards, as well.
Ask for Free Medication Samples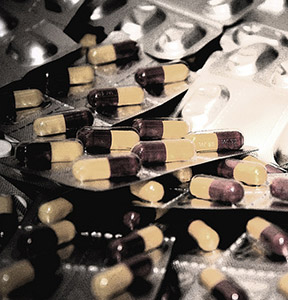 Consider checking with your doctor to see if they have free samples of your prescription medications.
Often, doctors will have full size samples they can pass along, especially for maintenance medications such as asthma inhalers or blood pressure medications. These may be brand name products that do not have a generic available yet, so ask your doctor if you will be able to substitute a different generic when the sample runs out. If not, you may be paying for a very expensive medication after the sample runs out.
You don't want to have to pay for an expensive brand name drug if an equally effective generic is available.
Seek Out Low-Cost Generics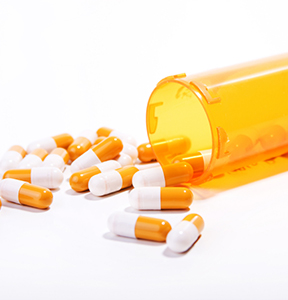 Look for pharmacies that offer low-cost generic drugs – many retail pharmacies have a generic list of drugs on their website with costs as low as $4.00 for a 1-month supply or $10 for a 3-month supply. Some retail grocery store chains even offer certain free generic antibiotics.
Show this list to your doctor to see if there are any generics on the list for your specific condition. If you have the option to order medications via the mail (mail order pharmacy), this can save you money, too. But you may have to buy a 3- or 6- month supply of maintenance medications like diabetes treatments or antidepressants, as mail order pharmacies often only sell drugs in bulk.
Finding a medication that you can afford so you are able to take it as prescribed is very important. Look for generic over-the-counter (OTC) and store brand medications, too.
Ask for a Discount or a Different Drug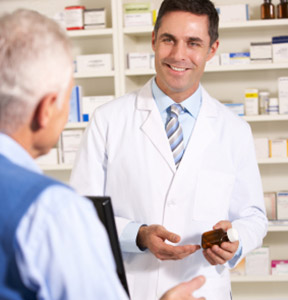 You might not always think this is possible, but think about asking for a discount at the pharmacy counter. Many chain pharmacies have in-house prescription discounts they can offer, although you may have to pay a small fee. These plans can often save $10 or more per prescription.
Also, seek out online websites that can offer discounts and codes for your specific medication; take the discount form to the pharmacist and they can usually enter the code to gain the discount for you. Pharmacies are getting more comfortable with accepting these discount coupons, but not all of them. You might want to call before you drive over.
If you find that the prescription cost is simply out of reach, ask your pharmacist if they can contact the doctor to determine a less expensive alternative. Often, a comparable medication that is lower in cost can be prescribed for most conditions.
Only Buy Reliable and Trustworthy Medications
While it may be a tempting way to save money on medications, do not buy prescriptions from foreign countries or from unreliable websites on the Internet. What you might save in dollars can be costly to your health. According to the U.S. Food and Drug Administration "the safety and effectiveness of imported drugs have not been reviewed by the FDA, and their identity and potency can't be assured." You could receive the wrong drug, the wrong strength, or even outdated, expired medications.
Finished: Top 10 Ways to Save Money on Your Medication Costs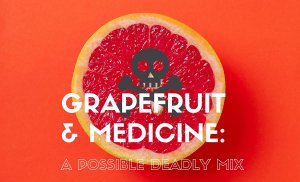 NEXT UP
Grapefruit and grapefruit juice can react adversely with hundreds of prescription medications and can lead to important interactions. Will grapefruit, or any other juice, affect any medications you are taking?
DON'T MISS
Does warfarin still have a place in the prevention of stroke in non-valvular atrial fibrillation?