Parkinson's Disease:
10 Clinical Fast Facts
Medically reviewed by L. Anderson, PharmD. Last updated on Jun 12, 2018.
It's Not Always All-in-the-Family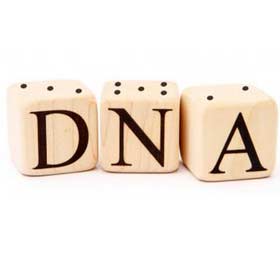 Do you have a relative with Parkinson's disease (PD) and are you worried about your chances of getting it?
PD is a disease of the central nervous system where brain cells die, and not enough dopamine (a neurotransmitter) is made. PD causes problems getting around, and symptoms include:
shuffled walking
shakiness
rigidity and muscle stiffness
slowed body movements
unstable posture.
While the cause of PD is not fully known, it seems plausible it might run in families. However, only about 15 percent (15 out of 100) of those with PD also have a first-degree relative, such as parent, brother, or sister, with PD.
Diagnosis of Parkinson's Disease Isn't Always Clear Cut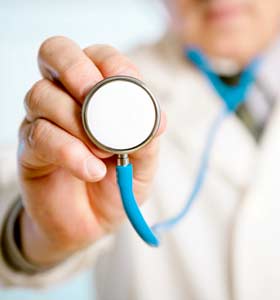 Many researchers believe that Parkinson's disease is due to a combination of factors including genetics and environmental toxins.
Patients who develop young-onset Parkinson's disease by age 40 may have a genetic component and close relatives may have an increased risk of developing Parkinson's. However, PD usually starts in most people after age 60, and the chances of having an inherited gene is much lower if an older family member develops PD.
There is no specific lab test to diagnose PD. Instead, doctors look for symptoms during an exam. Also, if a patient's symptoms improve after taking a Parkinson's medication such as levodopa, the diagnosis is more likely to be correct.
Vegas Road Trip? Suspect a Drug Reaction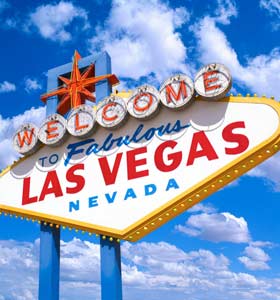 If a patient with Parkinson's disease exhibits new and odd behaviors, like compulsive shopping, gambling, or hypersexuality, it may be due to a drug reaction.
In fact, impulse control disorders are found in roughly 10 percent of patients taking the drug class known as dopamine agonists. These drugs work by mimicking the activity of the brain chemical dopamine.
A study published in JAMA Internal Medicine looked at a decade's worth of FDA safety data for these drugs and found that pramipexole (Mirapex) and ropinirole (Requip) were most frequently associated with this disorder.
The compulsive behaviors usually improve or disappear when the dose is reduced or the drug is discontinued.
Research is Making Strides for Parkinson's Disease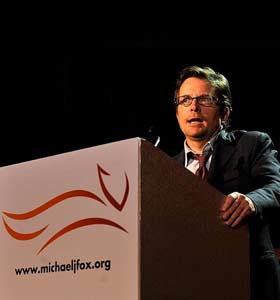 There is no cure yet for Parkinson's disease, although research is active and making daily strides.
Much of the boost to disease awareness can be attributed to celebrities who suffer from the disease themselves, yet selflessly promote active research. From actor Michael J. Fox, to the late world renowned boxer Muhammad Ali to former NBA player Brian Grant, celebrities have given Parkinson's disease a recognizable face.
In 2000, Michael J. Fox launched his Foundation (MJFF), the largest nonprofit funding Parkinson's disease research and drug development in the world. But much work remains to be done: over 10 million Parkinson's patients exist worldwide; with over 1 million in the U.S. Roughly 60,000 Americans are diagnosed with PD each year.
What's Involved With "Freezing" in PD?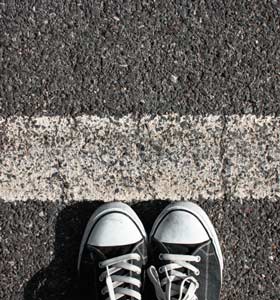 Freezing, or the temporary, involuntary inability to move, is a problematic safety issue for Parkinson's disease (PD) patients. The person may not be able to cross a door threshold, get into an elevator, or even get out of a chair. The dangerous risk of falling is increased. In fact, about 38 percent of people living with PD fall each year.
Freezing can occur when a patient is close to the end of their dopaminergic medication dose. Dose adjustments can help to alleviate these episodes. In addition, tricks such as shifting weight or imagining a line to cross can help.
When a freeze occurs, take a break, a deep breath, and then go forward; don't feel rushed by others. Working with a physical therapist can help you to learn techniques that can work for you.
Can't You Smell That Smell?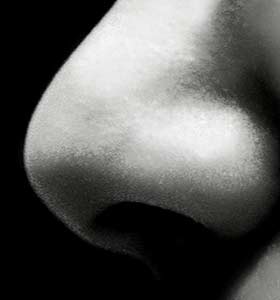 Most people with a reduced sense of smell (hyposmia) do not develop Parkinson's disease. However, this is a common symptom in people with PD, and it can be an early sign of the disease. Why does this happen?
Researchers believe that the protein alpha-synuclein, found in the brain of all PD patients, may originate in the olfactory bulb region first before moving into other parts of the brain. If research proves this to be true, and if the clumps could be broken up before they reach other parts of the brain, it may be possible to treat Parkinson's before major neurological damage occurs.
Active alpha-synuclein research is ongoing at the Michael J Fox Foundation. Some drugs can cause hyposmia as a side effect, too, so be sure to have your doctor or pharmacist review your current therapies.
New Drugs for Parkinson's Disease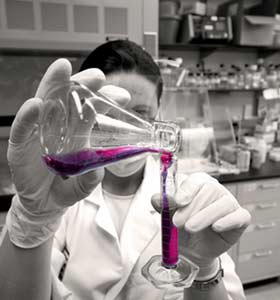 Depression and Parkinson's Often Travel Together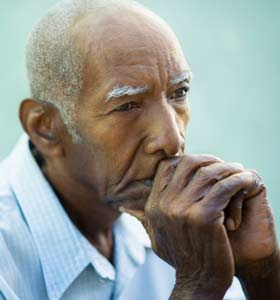 Depression can occur frequently in patients with Parkinson's disease, but there has been concern that many depression drugs could worsen PD symptoms like tremor or rigidity.
Research has found certain antidepressants that inhibit reuptake of serotonin or norepinephrine -- drugs like paroxetine (Paxil) and venlafaxine (Effexor XR) -- are possible options for depression treatment in PD. The drugs were shown to improve depressive symptoms without worsening PD. In one study, participants had a 20 to 27 percent improvement over placebo in depressive symptoms.
Sleep problems, weight gain and an elevation in blood pressure were seen as side effects from the antidepressants in some patients.
Studies: Disease Modification in Parkinson's Disease
While many drugs currently available for PD affect symptoms such as rigidity and tremors, a treatment that can slow the course of PD -- a disease modifying agent -- is not yet approved. Today, research is progressing in this area.
For example, isradipine (Dynacirc CR), a calcium channel blocker currently approved to treat high blood pressure is being investigated. According to reports from the Michael J Fox Foundation, data from large epidemiological studies note a lower incidence of PD among people who take isradipine, which suggests a neuroprotective effect.
Researchers speculate that hyperactive calcium channels may stress and inactivate dopamine neurons. Scientists believe isradipine works to prevent the death of dopamine-producing cells and therefore may slow the progression of PD.
A Phase III study, the STEADY-PD III trial with isradipine is ongoing now and results are expected in 2019. If results are positive, approval could be in 2019, too, since the drug isradipine is already available.
Register for Fox Trial Finder to connect with recruiting clinical trials in your area and help speed research.
Exercise is Key: Keep Moving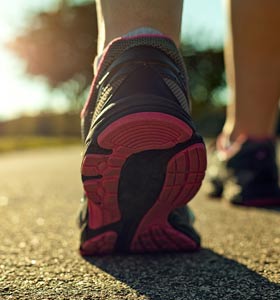 Ironically, movement is one way to help battle the movement disorders linked with Parkinson's disease.
Medications are the cornerstone for PD, but physical exercise also plays a very important role.
A research report reveals regular exercise is important to help keep the patient strong physically, maintain balance, and improve mood.
First, patients should talk to their doctor before they start any regular exercise program.
walking
biking
yoga
dance
resistance training
swimming
are all useful exercises that many PD patients can enjoy. Water aerobics or swimming are good ways to exercise without the risk of falling.
Experts also suggest treadmills or walking around the house if walking outdoors is too challenging. A recumbent bicycle is a great all-around exercise equipment to invest in.
Some patients may also benefit from working directly with a personal trainer at first, especially if they are new to regular exercise.
Finished: Parkinson's Disease - 10 Clinical Fast Facts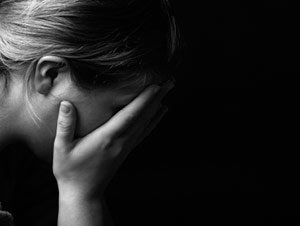 NEXT UP
The high rates of suicide in our society has left many of us searching for answers about this misunderstood disease. Education is a start. Learn about recognizing depression and the…
DON'T MISS
Osteoporosis is a condition where bones become weak and brittle and can easily break. Although more often diagnosed in older women, osteoporosis can affect anyone but there are several lifestyle changes you can make to keep your bones in the best health possible.
Sources
FDA Approves Gocovri (amantadine) for the Treatment of Dyskinesia in Parkinson's Disease Patients. Drugs.com August 24, 2017. Accessed June 12, 2018 at https://www.drugs.com/newdrugs/fda-approves-gocovri-amantadine-dyskinesia-parkinson-s-patients-4581.html
Kalia LV, et al. Parkinson's disease. Lancet. 2015 Aug 29;386(9996):896-912. doi: 10.1016/S0140-6736(14)61393-3. Epub 2015 Apr 19. Accessed June 12, 2018 at https://www.ncbi.nlm.nih.gov/pubmed/25904081
The Michael J Fox Foundation for Parkinson's Research. Smell Loss and Parkinson's Disease. Accessed June 12, 2018 at https://www.michaeljfox.org/understanding-parkinsons/living-with-pd/topic.php?smell-loss
Connolly B, Lang A. Pharmacologic Treatment of Parkinson's Disease: A Review. JAMA. 2014;311(16):1670-1683. Accessed June 12, 2018 at https://www.ncbi.nlm.nih.gov/pubmed/24756517
The National Parkinson Foundation. Freezing, Accessed June 12, 2018 at http://www.parkinson.org/Living-with-Parkinsons/Managing-Parkinsons/Activities-of-Daily-Living/Freezing
Reynolds G, et al. The Therapeutic Potential of Exercise to Improve Mood, Cognition, and Sleep in Parkinson's Disease. Mov Disord. 2016 Jan; 31(1): 23–38. Accessed June 12, 2018 at https://www.ncbi.nlm.nih.gov/pmc/articles/PMC4724300/.
Further information
Always consult your healthcare provider to ensure the information displayed on this page applies to your personal circumstances.