Donate Life:
What You Need To Know About Organ Donorship
Medically reviewed by L. Anderson, PharmD. Last updated on Jan 15, 2019.
Organ Donation: Why Do It?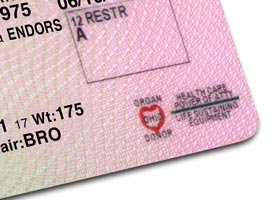 You know the drill: you get your drivers license renewed at the DMV and you have the box to check - organ donation or no organ donation? Maybe it seems trivial and you don't want to take the time to think about such a big decision at the DMV, so you quickly check "No", and think to yourself - "next time".
But with roughly 20 people dying each day in the U.S. due to a shortage of organs, roughly 115,000 people on organ transplant waiting lists, and a new name added to the national transplant waiting list every 10 minutes, now is the time to think about this important question and dispel any common misconceptions.
Can Organ Donation Really Make a Difference?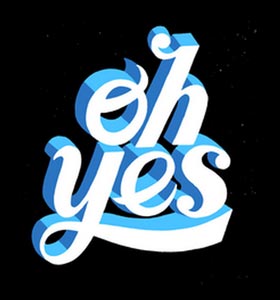 According to the U.S. Dept. of Heath and Human Services, you may save up to 8 lives through organ donation -- but first you have to sign up.
In addition, even more lives may be saved through tissue donations. If you are healthy, you can become a 'living donor' by donating a kidney, or a part of the liver, lung, intestine, blood or bone marrow.
Common organs in need include:
kidney
corneas
heart
lung
pancreas
intestine
liver.
In 2014, hands and faces were added to the organ transplant list from deceased donors.
And you can donate bone marrow or a kidney (you only need one kidney) while still living through a match program. While it is a tragedy to lose any life, the ability to save another is a gift, and one we should strongly consider.
Don't forget, donating blood and plasma is also considered a donation of life.
What's the Process to Become an Organ Donor?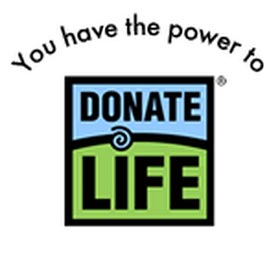 Almost anyone can donate; no one is ever too old or too young. Both infants and grandmothers have been organ donors.
However, if you are under the age of 18, your parent or guardian's permission is needed, even if you sign up on your driver's license permit.
Have a discussion about organ donation with your parent or child before you go the driver's license office -- it's not a great place to have that talk.
Potential organ donors will be evaluated for their match when the need arises.
A few medical conditions are absolute exclusions to organ donation, such as active cancer, or an infection in the body. A doctor will determine the viability of an organ for donation before any transplant occurs.
However, the 2013 enactment of the HIV Organ Policy Equity Act, or HOPE, now allows these transplants between HIV+ people. In March 2016, a deceased HIV donor donated organs to two other HIV+ recipients, the first transplant in 25-year stretch in which the organs of HIV-infected person was used for any transplant. Now, tjhe donor pool can be incerased by 500 to 600 per year in the United States and reduce wait times. Read more about the HOPE Act here.
This link will take you to organdonor.gov and the site where you can sign up online for organ and tissue registries based on the state you live in. Of course, you can also sign up when you renew your driver's license, too.
The Difficult Time of Organ Donation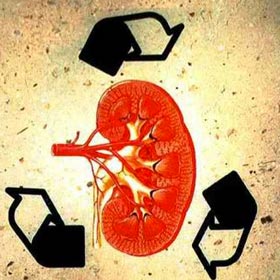 Prior to an organ donation, there has been an unfortunate event: a fatal accident or health condition such as a severe head trauma, a brain aneurysm or stroke.
Medical personal always work hard to save every life. They will maintain the person on life-support if that is the wish of the patient or family. After a series of tests that will be performed multiple times, a physician, usually a neurologist, will determine if the potential donor is brain dead.
The medical team will have done everything possible to save their patient's life. With brain death there is no brain activity and breathing cannot occur without mechanical assistance. Brain death is not a coma and is not reversible.
How Are Donors Matched?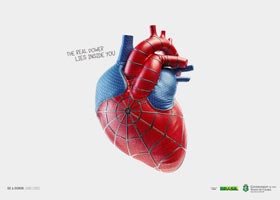 There are many common factors in matching a donated organ to a recipient: These include:
Urgency of transplant need
Blood type, body size, and severity of patient's condition
Distance to deliver the organ
Recipient's waiting time
Recipient availability
How long the organ is viable outside a body
Typically donated organs are from the deceased, but a living person can donate a whole kidney, or parts of the pancreas, lung, liver, intestine, and even bone marrow.
Misconceptions About Organ Donation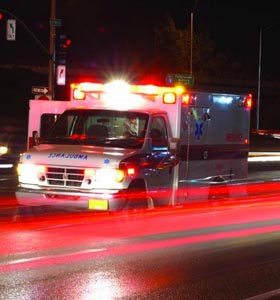 One of the biggest misconceptions surrounding organ donation is that the doctor will not do everything possible to save a life. A doctor will do everything in their power to save your life: they are always focused on saving your life.
Many people believe their religion may be a hindrance to organ donation, but in fact, most religions, including Catholicism, Islam, and most Protestant and Jewish faiths also embrace organ donation as consistent with their beliefs.
Age is not usually a factor in being a donor, and celebrities, the rich and famous, and other dignitaries aren't treated preferentially as recipients of organs or tissues, even though you frequently hear about it in the news.
Who's Had a Transplant? People You May Know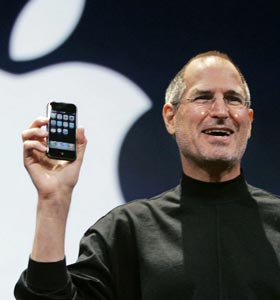 While lives of the rich and famous are not preferentially moved up the donor recipient list, many people you may know have received organ donations from random acts of kindness.
Comedian/actor George Lopez received a kidney transplant in 2005 donated from his wife.
Singer/songwriter Natalie Cole also received a kidney in 2009.
Rock/folk musician David Crosby received a liver transplant in 1994.
Apple Inc. front man and cofounder Steve Jobs, who passed away from pancreatic cancer in 2011, received a liver transplant from a generous organ donor in 2009.
Selena Gomez, who has the autoimmune disease lupus erythematosus, received a kidney from friend and TV actor Francia Raisa in 2017.
Who's Given an Organ? People You May Know, Too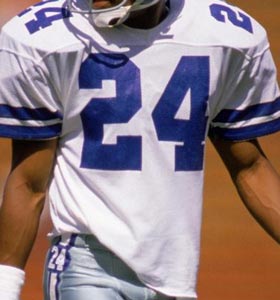 Many celebrities and stars have big hearts, and many have donated organs, as well.
In her untimely death from a skiing accident, actress Natasha Richardson, former wife of Liam Neeson, had her kidneys, heart and liver donated to those in need.
Everson Walls, a former NFL player with the Dallas cowboys, donated a kidney in 2006 to a former teammate who had diabetes.
The organs from American actor Jon-Erik Hexum selflessly saved multiple lives after his heart, kidneys, corneas, and skin were donated to 6 different people, ranging from a 3 year old boy with third degree burns to a 66 year old man who received a sight-saving cornea.
What's Involved With a Bone Marrow Transplant?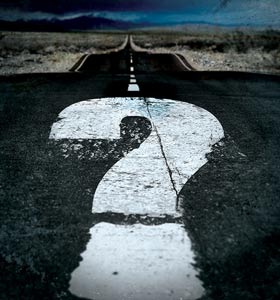 A bone marrow transplant (BMT) is a life-saving procedure used to treat certain types of cancer like leukemia or lymphoma.
Bone marrow is responsible for creating the important cells we have: red blood cells for carrying oxygen, white blood cells for fighting infection, and platelets for blood clotting.
Before the bone marrow transplant, a person's bone marrow cells are destroyed with radiation or chemotherapy.
After this procedure, the patient has a 'transplant' of healthy bone marrow cells, and that's where donation comes in.
Bone marrow cells can be harvested from living donors, like you, and may be used if they are a good match for a recipient.
More Organ Donation Resources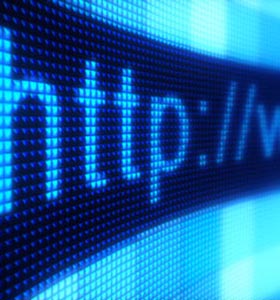 Becoming an organ or bone marrow donor shouldn't be taken lightly. It's a big decision and one you should discuss with your family so that they know your wishes. You can selflessly provide the gift of life which is priceless.
However, education is key to getting the answers you need. Talk to your healthcare provider and read this information to learn more about becoming a donor.
Finished: Donate Life: What You Need To Know About Organ Donorship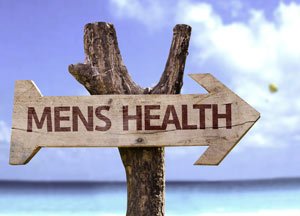 NEXT UP
Health screening aims to detect certain medical conditions well before symptoms arise. But as a guy, you may be tempted to skip these screenings. Find out which ones you should…
DON'T MISS
Osteoporosis is a condition where bones become weak and brittle and can easily break. Although more often diagnosed in older women, osteoporosis can affect anyone but there are several lifestyle changes you can make to keep your bones in the best health possible.
Sources
American Liver Foundation. Liver Transplant. Accessed 1/15/2019 at http://www.liverfoundation.org/abouttheliver/info/transplant/
Transplant Expert Dispels Organ Donation Misconceptions. Accessed 1/15/2019 at https://www.drugs.com/news/transplant-expert-dispels-organ-donation-misconceptions-51264.html
U.S. Government Information on Organ Donation and Transplantation. OrganDonor.com. Accessed 1/15/2019 at https://www.organdonor.gov/
Ranker.com. Celebrities Who Have Received Organ Donation. Accessed 1/15/2019 at http://www.ranker.com/list/celebrities-who-have-received-organ-transplants/celebrity-lists
Harvard Health. Bone Marrow Transplant. Drugs.com. Accessed 1/15/2019 at https://www.drugs.com/health-guide/bone-marrow-transplant.html
Healy M. In a first, liver and kidney from HIV-infected donor are transplanted into HIV-positive patients. LA Times. March 30, 2016. Accessed 1/15/2019 at http://www.latimes.com/science/sciencenow/la-sci-sn-transplantation-hiv-infected-organs-20160330-story.html
Arnold E. The HIV Organ Policy Equity Act: Offering Hope to Individuals with End Stage Renal Disease and HIV. Nephrol Nurs J. 2017 May-Jun;44(3):230-249. Accessed 1/15/2019 at https://www.ncbi.nlm.nih.gov/pubmed/29165954
Further information
Always consult your healthcare provider to ensure the information displayed on this page applies to your personal circumstances.