Lifestyle Lessons:
10 Healthy New Year's Resolutions You Can Actually Stick To
Medically reviewed by C. Fookes, BPharm. Last updated on Dec 3, 2018.
Countdown to January 1st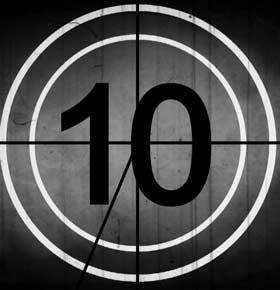 2019 is almost upon us. Perhaps your 2018 wasn't that fab. Maybe you took up a few habits you're now regretting. Somehow you may have let your weight creep up or maxed out your credit card a few too many times.
If you're keen to make 2019 a year to remember, then make a few New Years resolutions that you can actually stick to. We've listed 10 to help you on your way.
Make Time For Buddies and Favorite Clan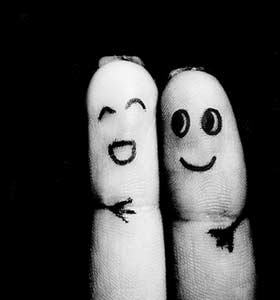 Life is a funny thing. We go through stages of wanting things... be it a better job, a more luxurious house, a custom-built car, or those killer heels. But really, the most important things in life are the people who you connect with. And they can't be bought.
Make staying in touch with good friends and family a priority, not something you brush aside until you have time. Research has shown you're more likely to live longer if you stay socially connected. What fun is that new designer dress or state-of-the art gadget if you don't have somebody to show it off too?
Shed Those Extra Lumps and Bumps Once and For All
If you are a little bit on the large side, then you've probably been advised before to lose weight.
We know how hard it is. If it was easy, it wouldn't be one of the most popular new years resolutions....EVERY YEAR!
But make 2019 the year you actually persevere even in the face of adversity. Set yourself a realistic target - about two pounds per week. Stop buying cookies, soft drinks, and take-outs that are high in sugar and fat. Eat more vegetables, drink plenty of water, and exercise EVERY day. Don't beat yourself up for one slip up but get back on track the very next meal.
Sock It To Stress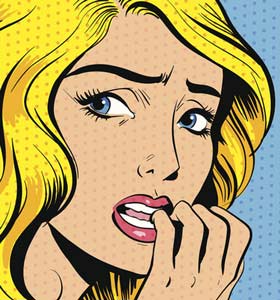 A little bit of stress, every now and then, is not a bad thing. It helps us to stay focused, keep motivated, gives us energy and makes us alert.
Constant, unrelenting stress is evil. It affects your health, moods, relationships, productivity and quality of life.
If you can't avoid a stressful situation, respectfully let others know how you are feeling. Focus on the the things you enjoy and ask yourself is it really worth getting stressed over?
Give A Little of Yourself For Free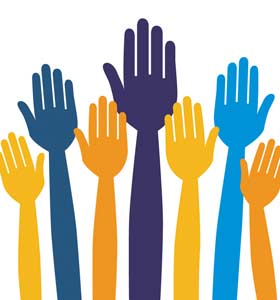 There's nothing that gives you as big a warm fuzzy feeling as helping out others in need or less fortunate than yourself.
Volunteering, even just for a couple of hours a week or a month, really puts life into perspective, which is good for your soul. Many people rely on the kindness of strangers to make their world a better place to live in.
Best of all there's no weight to lose, no smokes to give up, or no parties to forgo. Just a little bit of your time and presto - a New Years resolution fulfilled!
Cultivate Those Brain Cells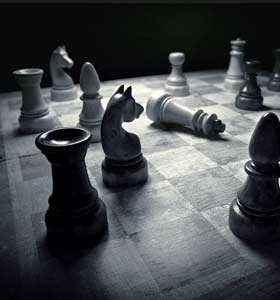 Keeping your mind active as you grow older helps ward off dementia, boost your memory and sharpen your mental health.
You're never too old to go back to school, take up a night class, or finish that diploma as Nola Ochs from Illinois proved. At 95 years old she achieved a Guinness world record by becoming the world's oldest college graduate. She then went on to achieve a Master's Degree in Liberal Arts at the age of 98.
Believe in yourself and you can make your dreams come true.
Stop Burning the Candle at Both Ends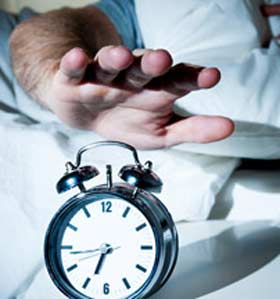 Trying to fit as much into your day as you can leaves little time for sleep.
But people who sleep more are generally healthier. Their memories are improved, their problem-solving abilities remain sharp, and they act in a more reasoned way. Research also indicates they are less likely to put on weight or develop type 2 diabetes, and most likely to live to 100.
So turn off that TV or computer and make it your plan to hit the hay early each night. That project will make a lot more sense following 7-8 hours of shuteye than it will at midnight.
Ride Off Into the Sunset For a Few Days At Least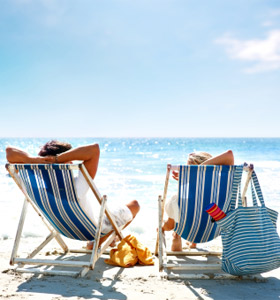 It's easy to become stuck in a rut. Same old job, workmates, routine, and coffee every day.
Which is why escaping to another town, state, or country is great for your body and soul. It allows us to make our life into one big adventure - at least temporarily - without having to do anything too bold or dramatic.
Whether you chose to travel on a shoestring or splash out, travel can reduce stress and burnout. It can inspire and motivate you and opens your eyes to new possibilities. What are you waiting for? Your carriage awaits!
Curb That Binge Drinking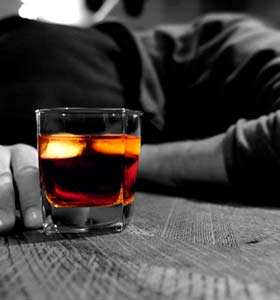 Hands up, ladies, if you drink more than three alcoholic drinks in one sitting; or guys, if you drink more than four. Congratulations! You are now classified as a heavy drinker.
Forget all that stuff they told you about alcohol being good for you. It ain't. Those small benefits seen in older age groups drinking small quantities of alcohol are just as easily achieved by eating fruits and vegetables.
If you choose to drink, make some days alcohol-free days and chose lower-strength alcohol options when drinking.
Give Up The Smokes. Give Up The Smokes. Give Up The Smokes
You can see we have repeated ourselves several times above. It is not an easy thing to give up smoking. And no doubt, the first time you won't succeed. In fact, success rates of people giving up smoking are notoriously low - around 6-7% - but that doesn't mean you shouldn't try, and try again, and try again, and try again!
Counseling and other types of emotional support can boost success rates higher than medicines alone. Combining certain medicines may work better than using a single drug. Learn from your mistakes. Eventually you will win, and your health will be better off because of it.
Be Good With Money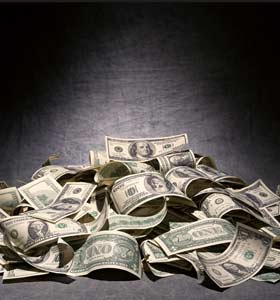 Switch banks if your fees are too high. Sell some of that stuff taking up space in your garage. Make your own gifts. Avoid impulse buying; make yourself wait 30 days to confirm that you really do need that new dress or toy. Write a list before going shopping and invite friends over for a potluck meal rather than going out.
There are hundreds of ways to save money. Start with little steps and before long your bank account will be bulging!!!
Finished: Lifestyle Lessons: 10 Healthy New Year's Resolutions You Can Actually Stick To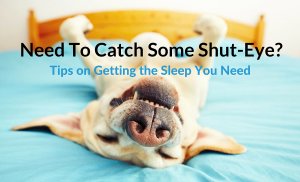 NEXT UP
Trouble falling or staying asleep is one of the most common medical complaints. Sometimes, just a few simple changes in lifestyle can make a big impact so you can get…
DON'T MISS
Osteoporosis is a condition where bones become weak and brittle and can easily break. Although more often diagnosed in older women, osteoporosis can affect anyone but there are several lifestyle changes you can make to keep your bones in the best health possible.
Further information
Always consult your healthcare provider to ensure the information displayed on this page applies to your personal circumstances.