Health Insurance 101:
Become An Expert to Save Healthcare Dollars
Medically reviewed by L. Anderson, PharmD. Last updated on May 18, 2018.
Do I Really Need Healthcare Insurance?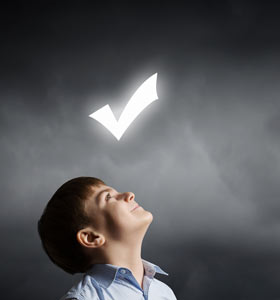 Absolutely. Health insurance is one of the most important purchases you can make. Health insurance will help pay for (or fully pay for):
preventive and yearly well-care exams.
trips to the doctor for acute illnesses like the flu or a broken bone.
longer-term coverage for chronic illnesses like high blood pressure.
In addition, major medical expenses such as surgery, hospitalizations, and rehabilitation are covered, as well as prescription drugs. Even with the new insurance laws, many people in the U.S. are still burdened by costly health insurance. The Affordable Care Act (ACA) is certainly not 'affordable' for everyone, especially those who do not qualify for credits. Health insurance reform is a hot topic in the U.S., but the ACA is still in use.
What is the Marketplace?
Millions of individuals have enrolled in health insurance through the Marketplace. In fact, in May 2016 nearly one million more children had health insurance due to the ACA. Today, the future of US healthcare coverage is up in the air; Congress continues to debate the issue and can't come to a useful conclusion.
Until otherwise notified, if you bought an insurance plan through the Marketplace, you can renew or change your plan each year in the fall, but don't miss the open enrollment deadlines (typically Nov 1 through Jan 31 each year).
In most states if you don't act to renew your coverage by December 15, the Marketplace will automatically renew coverage for you. You can call representatives at the Marketplace Call Center at 1-800-318-2596 for questions and to double check deadlines, as they are always subject to change from year-to-year.
Does the Marketplace Offer Medicaid or Other Insurance?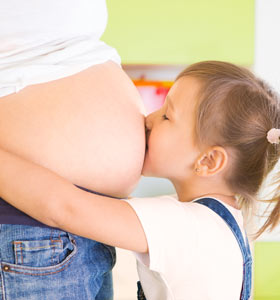 Yes. Medicaid and the Children's Health Insurance Program (CHIP) are both offered through The Marketplace. Medicaid and CHIP provide either free or low-cost insurance to millions of Americans, including:
low-income families and children
pregnant women
the elderly
people with disabilities.
CHIP also provides health coverage to children in families that earn too much to qualify for Medicaid.
You can apply for and enroll in this coverage at any time. Certain factors will determine if you qualify, such as your age, disability, the size of your family, and your household income.
Some states have expanded their Medicaid programs to cover all people below certain income levels.
What Do the Terms 'Deductible', 'Copay', 'Coinsurance', and 'Out-of-Pocket Limit' Mean?
These terms describe the amount of money you'll need to spend in addition to your monthly premium.
A deductible, say $2000, is the amount of money you are obligated to pay each year before the insurance starts paying its share of costs for certain services.
A copay is a set amount you might pay for a service, for example, $25 to see the doctor each time; then your insurance pays the rest, at a contracted rate they've agreed upon with the healthcare provider. However, if you have a deductible, you may have to pay extra, say for lab work or X-rays; check with your insurance.
Coinsurance is a set percent of the cost of your care; for example, if a special X-ray costs $500, you might have to pay 20 percent, or $100. And don't forget, this might be after any deductible.
Out-of-pocket limit is the maximum amount you would pay in one year before your insurance starts to pay 100% of your bills.
What is Covered in the Marketplace Health Insurance Plans?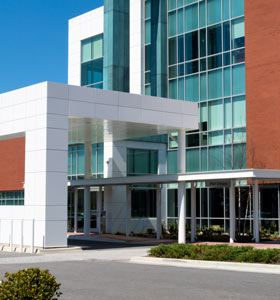 Currently, coverage is comprehensive, but can be costly. All plans must cover the essential health benefits, including:
Outpatient, wellness visits, chronic disease and emergency care
Hospitalizations and surgery
Maternity and newborn care
Prescription drugs
Rehabilitation and habilitative services and devices
Laboratory services
Mental health and substance use disorder services
Pediatric care
Immunizations
Additional options include birth control, breastfeeding benefits, and a vision or dental plan.
Pre-existing conditions, for example diabetes or cancer, can no longer prevent you from qualifying for health insurance. How these coverages might change with any new healthcare plan enacted by Congress in the future is yet to be seen.
Are Their Penalties If I Do Not Sign Up for Health Insurance?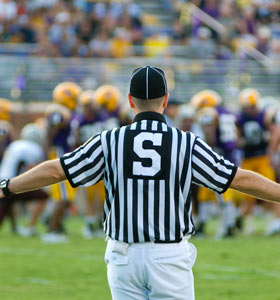 Health insurance is to your benefit, and that of society, to help prevent illness.
While it can be a significant monthly cost, it is to your advantage -- and to your family -- to get health insurance, either from the Marketplace or your employer.
However, some people choose not to obtain insurance or simply can't afford it in any way.
Penalties for not having health insurance (the "mandate") don't go away until 2019. This means that if you do not have health insurance in 2018 you might still face a penalty. The 2018 penalty for not having health insurance is $695 per adult, 347.50 per child (up toa max of $2,085 per family), or 2.5% of household income, whichever is greater. These would be assessed on your taxes filed in April 2019.
Some people may be eligible for an exemption, for example if your cost for insurance compared to what you make is too high, if you had a gap in insurance for less than 3 months during the year, or are unable to qualify for Medicaid because your state has chosen not to expand the program, among other reasons. To learn more, see the Kaiser Family Foundation Individual Mandate Penalty Calculator at KFF.org.
What Should I Do If I Already Have Health Insurance?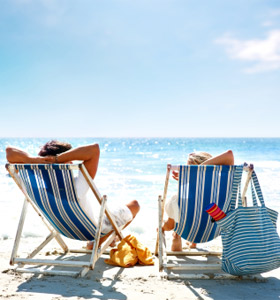 You probably do not need to do anything. Many Americans have group health insurance through their employer or are covered by government-funded programs such as Medicaid, Medicare, or the Children's Health Insurance Program (CHIP).
If you have group health insurance through your employer, you can compare your monthly marketplace premium with that of your employer, but most likely your employer group plan will be a better deal.
However, situations change, and the number of adults with employer-provided insurance has been steadily decreasing in recent years. Plus, plans with high-deductibles, often many thousands of dollars per year, are increasingly becoming the norm for employer-sponsored plans.
How Much Insurance Can I Afford?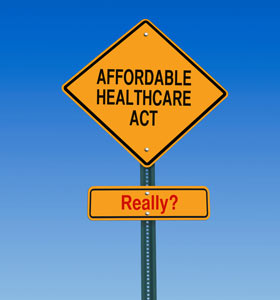 Even with the Marketplace, health insurance may be unaffordable for many people. It's important to think about how much health care you need, what you can afford, and what coverage makes the best sense for you. Plans with higher benefit coverages and lower copays are going to be more expensive. If you have many chronic conditions, it might make more sense for you to have greater coverage.
If you are young with few, if any, health conditions, a less comprehensive, but less expensive plan with higher deductibles and copays might be a better option.
However, if you have limited income the ACA may provide tax credits to help make your insurance more affordable. Don't forget about Medicaid and CHIP.
What the future holds for health insurance under the Trump administration is still under debate.
How Much Does Insurance Cost in the Marketplace?
Prices vary in the Marketplace. Plan categories are labeled as Bronze, Silver, Gold or Platinum, and the category you choose will affect the total amount you will spend for health benefits.
Platinum plans require the lowest level of copays or coinsurance, but the monthly premium will be higher.
The less expensive plans, such as the Bronze plan, require more out-of-pocket costs for members but have lower monthly premiums.
The Gold and Silver plans fall somewhere in the middle.
The percentages the plans will pick up, on average, towards your health costs are 60% (Bronze), 70% (Silver), 80% (Gold), and 90% (Platinum). But remember, more coverage means higher premiums.
Less expensive plans may be a better deal for the young and healthy with few healthcare needs. However, the insurance via the Marketplace may also be very beneficial for young adults who need healthcare.
I'm Always Having to Sign Papers About Privacy. What is HIPAA?
HIPAA is the acronym for Health Insurance Portability and Accountability Act. HIPAA is a federal legislation passed by Congress in 1996, and is designed to preserve health insurance coverage for you and your family if you should change or lose your jobs. HIPAA also includes security and privacy standards to help protect your personal health information, such as your medical records, and avoid misuse or unauthorized reporting to others without your explicit written permission.
You also have the right to request your medical records from your doctor or lab test results right from the lab. It is your legal right to see your health information. No one should ever deny you access to your personal health records.
How Can I Save Money on My Prescriptions?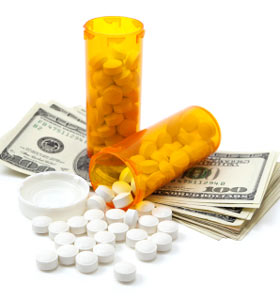 Prescription drugs make up a costly segment of healthcare. But lowering your drug bill can improve the likelihood of taking your medicine as prescribed, and lower your overall healthcare costs. How to do this? Use a generic drug when you can; they are less expensive, with lower copays, but do the same job. Research your medicine copays or costs on your insurance website or give them a call.
Don't be afraid to talk to your doctor, pharmacist or insurance company about drug costs and what you can afford; there are usually many options from which to choose. Ask about medication assistance programs and free samples, too. Use great caution when buying drugs off of the Internet; they can be unsafe, expired or even illicit. Always verify you are buying medications from a licensed, reliable pharmacy source.
What is Medicare? Do I Sign Up For This On the Marketplace?
Medicare is a health insurance program funded by the U.S. government through taxpayer contributions. You are typically eligible for Medicare if you are over 65 years of age. Medicare isn't part of the Marketplace, so you don't replace your Medicare coverage with Marketplace coverage. In fact, if you have Medicare, you don't need to do anything with the Marketplace during Open Enrollment periods.
There are 4 parts to Medicare: in general, Part A covers hospital-type expenses; Part B covers outpatient care; Part C (Medicare Advantage) is from a private insurance company that covers both Part A and Part B; and Part D covers prescription drugs. You must have at a minimum Medicare Part A to be considered covered under the Affordable Care Act without having to pay a penalty.
How Do I Know if I Qualify for Medicaid?
As mentioned, Medicaid is a state and government-funded health care program for low-income citizens. In 2016, over 76 million Americans were covered by Medicaid.
You qualify for Medicaid by meeting certain limits for income and assets, and by fitting into a specific category, such as blind, disabled, child, pregnant woman, or the unemployed. Limits are set based on family size and income. In general for 2018, the federal poverty level is $25,100 for a family of four, and is adjusted based on family size. Those at a certain percentage of, or below the federal poverty level might qualify.
Some states have expanded Medicaid coverage, while others have not. You may qualify under the new rules. You can see if you qualify for Medicaid by visiting your states Medicaid website or filling out an application on the Health Insurance Marketplace.
How Does High Deductible Insurance Work?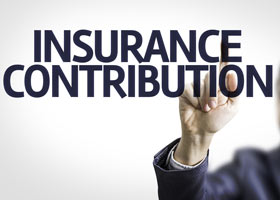 High deductible health insurance is one option your employer may offer to lower your premium cost (the amount you spend to purchase your insurance).
Here's how it works: you pay a lower annual premium, but your insurance may not fully kick in until you've met your deductible which may exceed $4000 or more per family. Usually, well care exams and preventive procedures like mammograms or a colonoscopy will still be covered.
High deductible health care plans may come with a health savings account card that allows you to save pre-tax money specifically for healthcare expenses. Be sure once you hit your deductible that all costs are covered. These plans might be good for young families with few health issues.
Overview: Questions to Ask Before You Buy Health Insurance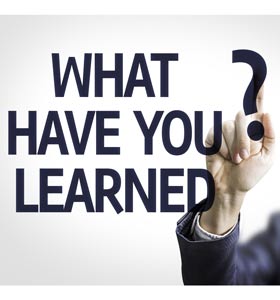 Healthcare insurance is important, but can be expensive. Many Americans are concerned about higher costs with the ACA Marketplace. Questions to ponder before buying:
What coverage do you really need? Can you afford a higher deductible to save money on premiums?
Would it be beneficial to start a health savings account with a high deductible plan instead of paying high premiums?
Have you compared different plans in the Marketplace, and if you need help, have you called?
How much are the plan premiums and what are your out-of-pocket costs?
Are you sure your family is not eligible for Medicaid or CHIP if you have no ability to pay for insurance?
Finished: Health Insurance 101: Become An Expert to Save Healthcare Dollars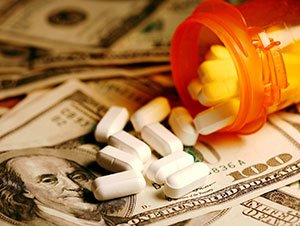 NEXT UP
Let's face it - talking about health care costs is not at the top of everybody's to-do list. But with patients now responsible for more out-of-pocket costs, it is important…
DON'T MISS
Osteoporosis is a condition where bones become weak and brittle and can easily break. Although more often diagnosed in older women, osteoporosis can affect anyone but there are several lifestyle changes you can make to keep your bones in the best health possible.
Sources
U.S. Dept of Health and Human Services. ASPE. Accessed May 18, 2018 at https://aspe.hhs.gov/poverty-guidelines
Kaiser Family Foundation. Individual Mandate Penalty Calculator. Accessed May 18, 2018 at https://www.kff.org/interactive/penalty-calculator/
Healthcare.gov Accessed May 18, 2018 at https://www.healthcare.gov/
Kaiser Family Foundation. For Consumers: Understanding Health Reform. Accessed May 18, 2018 at http://kff.org/understanding-health-insurance/
Kaiser Family Foundation. Health Reform FAQs. Accessed May 18, 2018 at http://kff.org/health-reform/faq/health-reform-frequently-asked-questions/
Obamacare Facts. Federal Poverty Level Guidelines. Accessed May 18, 2018 at http://obamacarefacts.com/federal-poverty-level/
Further information
Always consult your healthcare provider to ensure the information displayed on this page applies to your personal circumstances.