Counterfeit Drugs:
One Million Reasons Why It's Essential to Get Yours Legitimately
What Are Counterfeit Drugs?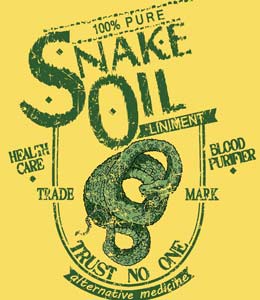 Counterfeit drugs are fake medicines. They are fraudulently produced or mislabeled medicines purchased by consumers who believe them to be legitimate treatments. These drugs can cause a range of serious health concerns. Fake pills may look nearly identical to their genuine counterparts, but may be incorrectly formulated so that they have the wrong amount of active ingredient or none at all, may be labeled incorrectly, contain a dangerous unapproved drug, or produced in substandard conditions. An estimated 80% of counterfeit drugs come from overseas, and many are manufactured in India, Mexico and China.
Deadly Fentanyl Deception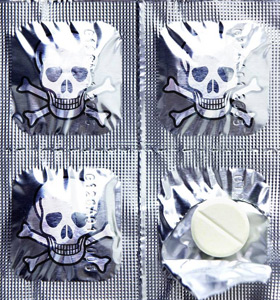 Fentanyl, an opioid, is 25 to 40 times stronger than heroin and is used for chronic pain, often in terminally ill cancer patients.
In 2016, at least 2 dozen reports surfaced from Tennessee that fentanyl was being disguised as less powerful pain drugs like oxycodone or Percocet and sold on the streets in the U.S. In California, several overdoses were caused by tablets that were labeled as Xanax but contained fentanyl, and lethal Norco bought off the streets has also been found to contain fentanyl. In Cleveland, a man was arrested with more than 900 fentanyl pills marked as oxycodone.
Fentanyl Leads to Prince's Death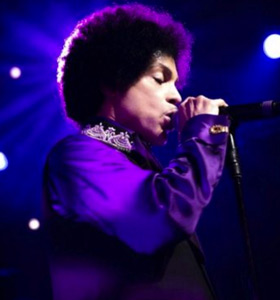 Fentanyl is inexpensive to make illegally, so dealers can make a bigger profit on the streets by disguising it as the higher priced oxycodone. In fact, between late 2013 and early 2015, overdoses related to fentanyl-spiked drugs killed more than 700 people across the U.S., according to the DEA. One high-profile death was famed pop star Prince, who died in April 2016 due to a fentanyl overdose.
Cashing In On Cancer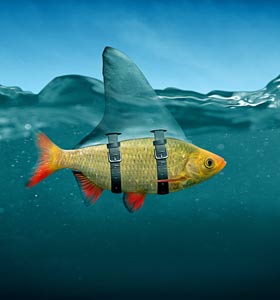 Counterfeit pharmaceuticals is big business. Fueled by easy internet sales, global supply routes, and minimal punishments, counterfeit prescription drugs have become an exploding industry worth over $75 billion a year worldwide. Cancer medicines are often targeted because they return big profits, are a fast growing segment, and patients are often desperate.
A counterfeit version of the cancer drug Avastin has been previously distributed in the U.S. FDA also warned doctors that a phony version of Avastin for cancer, called Altuzan contained no active ingredient and was being distributed in America.
Which Drugs are Targeted?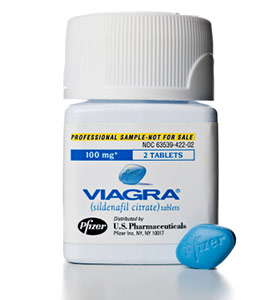 Erectile dysfunction drugs such as Pfizer's Viagra (widely counterfeited), Xanax and Ativan used for anxiety, the pain drugs Percocet and Vicodin are commonly counterfeited.
Generic antibiotics, tuberculosis drugs, AIDS and malaria medicines are also targeted; infectious diseases are rampant in the developing world where there is little regulatory control.
Others include the antipsychotics Zyprexa and Risperdal, the antidepressant Zoloft, and Lipitor, a blockbuster cholesterol lowering medicine. The counterfeit ADHD drug Adderall, in high demand because of a previous shortage, arrived in the U.S. through Internet pharmacies.
Dangerous and Deadly Consequences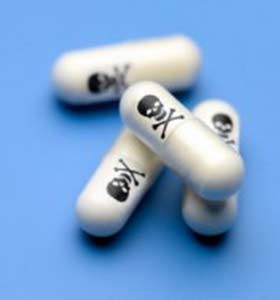 Why are counterfeit drugs so dangerous? Counterfeit drugs may contain the wrong amount of active ingredient -- or no active ingredient at all. Typical inactive ingredients added to counterfeit medicines include chalk, gypsum, acetaminophen, flour, talcum powder and sugar. Of course, any ingredient, including other potent pharmaceuticals, or simply chemicals concocted in the illegal lab, can be added.
Occasionally poisonous ingredients have been found in counterfeit medicines. The risk to the user is significant. Toxicity symptoms may result if the amount of active ingredient is too high, treatment failure if the dose too low, and possibly even death. As an example, the World Health Organization (WHO) estimates that 100,000 Africans die each year as the result of fake anti-malarial drugs.
How Can I Protect Myself From Counterfeits?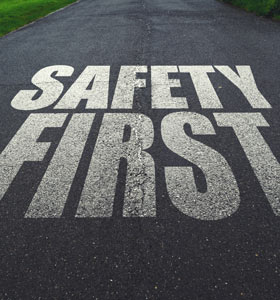 Counterfeit drugs can be sold through rogue internet sites which pose as legitimate pharmacies, as well as on the streets. These illegal online pharmacies look real, so follow these tips:
If using an online pharmacy, make sure it has a legitimate U.S. street address, phone number, and pharmacist.
Check with the National Association of Boards of Pharmacy, which maintains a list of accredited online pharmacies.
Don't buy drugs from sites that sell meds without a prescription.
For more information on buying a medicine on the internet, go to this FDA website.
Deceptive Online Diazepam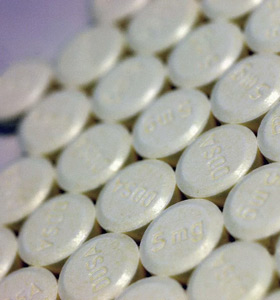 In July 2015, FDA also warned consumers about counterfeit diazepam (Valium) being sold on the Internet. The World Health Organization (WHO) has reported 700 adverse events from patients in Central Africa taking what they thought was diazepam, but was actually the anti-psychotic drug, haloperidol (Haldol). The patients who mistakenly took haloperidol suffered acute contractions of the muscles of the face, neck and tongue (dystonia).
Get to Know Your Medicine
Any time you get a prescription refilled, check the color, texture, taste and shape of the medicine. If there is anything different talk to your pharmacist.
If you are getting a prescription filled for the first time, or you have been given a medicine that looks different, try the Drugs.com Pill Identifier to check. It can match the imprint, size, shape, or color of your tablet and lead you to the detailed description in our drug database.
In any case where you suspect you may be in possession of a counterfeit medicine take it to your pharmacist for verification. If the pharmacist is suspicious it can be sent to the drug company for identification.
FDA Cracks Down
U.S. authorities are keenly aware of the ongoing counterfeit and illegal importation problem in the U.S., and are making efforts to combat it. In June, 2016, the U.S. Food and Drug Administration took action against over 4,400 websites that illegally sold potentially dangerous, unapproved prescription drugs to U.S. consumers. This effort was part of Operation Pangea IX to combat the unlawful sale and distribution of illegal and potentially counterfeit medical products on the internet. Review of imported drug products showed that U.S. consumers had purchased certain unapproved drug products from abroad to treat depression, narcolepsy, high cholesterol, glaucoma, and asthma, among other diseases.
How Else to Combat Counterfeits?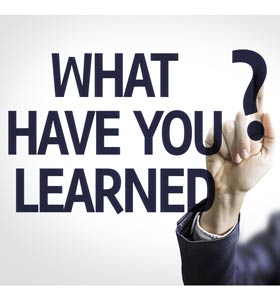 Pharmaceutical companies dedicate resources to help contain the counterfeit problem. Technologies such as Radio Frequency Identification, holographic labels, infra-red inks, supply chain tracking, digital serial number identification, chromatography and chemical fingerprints are being employed as anti-counterfeiting measures. Stronger legislation to ensure appropriate punishment and a global collaboration with foreign governments is required in order to deter counterfeiters.
Finally, as consumers, the best thing we can do is to educate ourselves about the medicines we take and purchase responsibly.
Finished: Counterfeit Drugs: One Million Reasons Why It's Essential to Get Yours Legitimately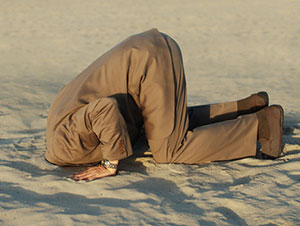 NEXT UP
Who needs to see a doctor when Dr. Google is just a flurry of the fingers away? Actually...we all need to see a doctor every now and then, even if…
DON'T MISS
Lyrica (pregabalin) treats a wide range of conditions, from epilepsy to painful nerve conditions. Follow along with this slideshow to review dosing, side effects, and upcoming generic status.