Trital SR
Generic name: acetaminophen, chlorpheniramine maleate, phenylephrine hydrochloride, and phenyltoloxamine citrate
Dosage form: tablet, extended release
Drug class: Upper respiratory combinations
Medically reviewed by Drugs.com. Last updated on Dec 22, 2020.
On This Page
Rx Only
Trital SR Description
Each extended release tablet for oral administration contains:
| | |
| --- | --- |
| Acetaminophen | 325 mg |
| Chlorpheniramine Maleate | 8 mg |
| Phenylephrine HCl | 40 mg |
| Phenyltoloxamine Citrate | 50 mg |
in a specially prepared base, to provide a prolonged therapeutic effect.
Acetaminophen, 4'-Hydroxyacetanilide, is a non-opiate, non-salicylate. It has the following structural formula:


C8H9NO2 M.W. 151.16
Chlorpheniramine maleate, 2-Pyridinepropanamine, γ-(4-chlorphenyl)-N,N-dimethyl-, (Z)-2-butenedioate (1:1), is an antihistamine. It has the following structural formula:


C16H19CIN2 • C4H4O4 M.W. 390.86
Phenylephrine hydrochloride, Benzenemethanol, 3-hydroxy- α-[(methylamino) methyl]-, hydrochloride (R)-, is a sympathomimetic amine. It has the following structural formula: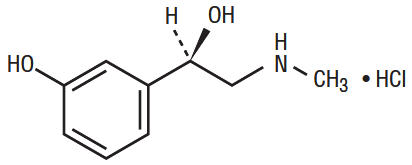 C9H13NO2 • HCL M.W.=203.67
Phenyltoloxamine citrate, N, N-dimethyl-2- (α-phenyl-o-tolyloxy) ethylamine dihydrogen citrate, is an adjuvant to acetaminophen. it has the following structural formula:


C17H21NO • C6H8O7 M.W. 447.47
Also includes the following as inactive ingredients: croscarmellose sodium, dicalcium phosphate, 1FD&C yellow No. 5, hypromellose, microcrystalline cellulose, silicon dioxide, stearic acid and talc.
This product contains FD&C yellow No. 5 (Tartrazine) as a color additive.
(See PRECAUTIONS, Information for Patients).
Trital SR - Clinical Pharmacology
The mechanism of analgesic action of acetaminophen has not been fully determined. Acetaminophen may act by inhibiting prostaglandin synthesis in the central nervous system (CNS) and, through peripheral action, by blocking pain-impulse generation. The peripheral action may be due to inhibition of the syntheses of prostaglandins or to inhibition of the synthesis or actions of other substances that sensitize pain receptors to mechanical or chemical stimulation.
Chlorpheniramine maleate is an alkylamine-type antihistamine. This group of antihistamines is among the most active histamine antagonists and are generally effective in relatively low doses.
Phenylephrine hydrochloride is primarily a direct acting sympathomimetic amine.
Sympathomimetic amines act on alpha adrenergic receptors in the mucosa of the respiratory tract to produce vasoconstriction, which temporarily reduces the swelling associated with inflammation of the mucous membranes lining the nasal passages. Phenyltoloxamine citrate is an ethanol amine-type compound used as an adjuvant with acetaminophen to mediate the release of bradykinin and prostaglandin, two agents involved in the cause of inflammatory pain.
Indications and Usage for Trital SR
Trital™ SR is indicated for the temporary relief of allergy induced nasal congestion, runny nose, sneezing, headache and associated pain caused from inhalation of airborne antigens and other irritants.
Contraindications
Trital™ SR should not be administered to patients who have previously exhibited hypersensitivity to any of the ingredients Risk-benefit should be considered when any of the following medical problems exist: alcoholism, asthma, bladder-neck obstruction, urinary retention, cardiovascular disease, diabetes mellitus, glaucoma, hepatic function impairment, hypertension, hyperthyroidism, prostatic hypertrophy, psychosis or other psychiatric disorders, renal function impairment, viral hepatitis.
Warnings
Do not exceed recommended dosage. If nervousness, dizziness or sleeplessness occurs, discontinue use and consult a doctor. If symptoms do not improve within 7 days or are accompanied by a fever, consult a doctor. If pain or fever persist, if new symptoms occur, or if redness or swelling is present, consult your physician immediately because these could be signs of a serious condition. Do not give this product to children under 12 years of age. Caution should be exercised when used in patients with prostatic hypertrophy, urinary retention, bladder neck obstruction, increased ocular pressure and asthma.
Alcohol Warning
If you consume 3 or more alcoholic drinks every day, ask you doctor whether you should take acetaminophen or other pain relievers/ fever reducers. Acetaminophen may cause liver damage.
Precautions
Information for Patients
Patient consultation should include the following information regarding the proper use of Trital™ SR.
Do not exceed recommended dosage.
This product contains FD&C yellow No. 5 (tartrazine) which may cause allergic type reactions (including bronchial asthma) in certain susceptible persons. Although the overall incidence of FD&C yellow No. 5 (tartrazine) sensitivity in the general population is low, it is frequently seen in patients who also have aspirin hypersensitivity.
May be taken with food, water, or milk to lessen gastric irritation.
Do not drive or operate heavy machinery if drowsiness or dizziness occurs.
Concomitant use of alcohol and other central nervous system depressants (hypnotics, sedatives, tranquilizers and anti-anxiety drugs) while taking Trital™ SR may have an additive effect on drowsiness.
If a dose is missed, the medication should be taken as soon as possible unless it is almost time for the next dose. Doses should not be doubled.
Tablet may be broken in half for ease of swallowing without affecting release of the medication, do not chew or crush before swallowing.
Stimulants, such as phenylephrine, are banned and tested for by the U.S. Olympic Committee (USOC) and the National Collegiate Athletic Association (NCAA).
Laboratory Tests
In patients with severe hepatic or renal disease, effects of therapy should be monitored with serial liver and/or renal function tests.
Drug Interactions
Combinations containing any of the following medications, depending on the amount present, may interact with Trital™ SR: CNS depressants/stimulants, antihistamines, anticholinergics, anesthetics, digitalis glycosides, tricyclic antidepressants, diuretics, beta-adrenergic blocking agents, doxapram, MAIO's (or for 14 days after stopping MAOI therapy), ototoxic medications, rauwolfia alkaloids, hepatic enzyme inducers, hepatoxic medications, anticoagulants, NSAID's, aspirin or other salicylates, zidovudine.
Drug/Laboratory Tests Interactions
Acetaminophen may produce false positive tests results for urinary 5-hydroxyindoleacetic acid. Blood glucose determinations may be falsely decreased by acetaminophen when measured by the glucose oxidase/peroxidase method. Antihistamines may inhibit the cutaneous histamine response of skin tests using allergen extracts, thus producing false-negative results. The sedative effects of chlorpheniramine and phenyltoloxamine are additive to the CNS depressant effects of alcohol, hypnotics, sedatives and tranquilizers.
Carcinogenesis, Mutagenesis, Impairment of Fertility
No adequate studies have been conducted in animals or humans to determine whether Trital™ SR has a potential for carcinogenesis, mutagenesis or impairment of fertility.
Pregnancy
Teratogenic Effects
Pregnancy Category C
There are no adequate and well-controlled studies in pregnant women. Trital™ SR should be used during pregnancy only if the potential benefits justify the potential risk to the fetus.
Nursing Mothers
Small amounts of acetaminophen, antihistamines and sympathomimetics are excreted in breast milk. Due to the potential for serious adverse reactions in nursing infants from Trital™ SR, the healthcare provider must decide whether to discontinue the drug during nursing, taking into account the health benefits to the mother.
Pediatric Use
Safety and effectiveness in the pediatric population, under 12, have not been established. Pediatric patients may be more sensitive to the effects of Trital™ SR. Very young children may be more susceptible to the effects, especially the vasopressor effects, of sympathomimetics. In older children taking antihistamines, a paradoxical reaction characterized by hyperexcitability may occur.
Geriatric Use
Geriatric patients may be more sensitive to the effects of Trital™ SR. Confusion, dizziness, sedation, hallucination, hypotension, hyperexcitability, seizures, CNS depression, vasopressor and anticholinergic side effects may be more likely to occur in geriatric patients.
Adverse Reactions
The following adverse effects have been selected on the basis of their potential clinical significance (not necessarily inclusive): allergic reactions, anemia, blood dyscrasias (sore throat and fever, unusual bleeding or bruising, unusual tiredness or weakness), psychotic episodes (mood or mental changes) - usually associated in previous history of psychiatric illness, tightness in chest.
Overdosage
Signs and symptoms
anticholinergic effects (clumsiness or unsteadiness; severe dryness of mouth, nose or throat; flushing or redness of face; shortness of breath or troubled breathing), CNS stimulation (hallucinations, seizures, trouble in sleeping), drowsiness (severe), hypertension, diarrhea, increased sweating, loss of appetite, nausea, vomiting, stomach cramps or pain. Hepatotoxicity - signs and symptoms may occur 2 to 4 days after ingestion (pain or tenderness in the upper abdominal area, swelling of abdominal area).
Recommended Treatment
Recommended treatment of overdose consists of the following:
Emptying the stomach via induction of emesis or gastric lavage.
For excessive hypertensive effect, an alpha-adrenergic blocker, such as phentolamine, may be administered.
Administering activated charcoal. However, activated charcoal may interfere with absorption of oral acetylcysteine.
Acetylcysteine is recommended as soon as possible after ingestion of an overdose, without waiting for results of plasma acetaminophen determination or other lab test. Acetylcysteine is most effective if treatment is started within 10 to 12 hours after ingestion of the overdose.
Instituting hemodialysis or hemoperfusion to remove acetaminophen from the circulation may be beneficial if acetylcysteine cannot be administered within 24 hours after overdose.
Monitoring renal and cardiac function and administering appropriate therapy as required.
Instituting supportive therapy, including maintaining fluid and electrolyte balance, correcting hypoglycemia and administering vitamin K1 and fresh frozen plasma or clotting factor concentrate.
Serum acetaminophen levels should be obtained at least 4 hours following overdose. Determinations performed prior to this time are not reliable for assessing potential hepatoxicity.
Hepatic enzymes should be obtained initially, and repeated at 24 hour intervals for at least 96 hours post ingestion.
Trital SR Dosage and Administration
Adults and children over 12 years of age
1 tablet every 12 hours, not to exceed 2 tablets in 24 hours. Trital™ SR is not indicated for use in children under 12 years of age. (See PRECAUTIONS, Pediatric Use) Tablet may be broken in half for ease of administration without affecting the release of the medication, but should not be chewed or crushed prior to swallowing.
Do not exceed recommended dosage.
How is Trital SR Supplied
Trital™ SR is a yellow, triangle-shaped tablet debossed B529 on one side and scored on the opposite. Available in bottles of 100, NDC 51991-529-01.
Store at 25°C (77°F); excursions permitted to 15°-30°C (59°-86°F). See USP Controlled Room Temperature.
Dispense in tight, light-resistant containers as defined in the USP/NF with a child-resistant closure.
KEEP THIS AND ALL MEDICATION OUT OF THE REACH OF CHILDREN. IN CASE OF ACCIDENTAL OVERDOSE, SEEK PROFESSIONAL ASSISTANCE OR CONTACT A POISON CONTROL CENTER IMMEDIATELY.
All prescription substitutions using this product shall be pursuant to state statutes as applicable. This is not an Orange Book product.
Distributed by:
Breckenridge Pharmaceutical, Inc.
Boca Raton, FL 33487
Manufactured by:
Provident Pharmaceuticals, LLC
Colorado Springs, CO 80919
PI235
Iss: 02/08
PRINCIPAL DISPLAY PANEL - 100 Tablet Bottle Label
Breckenridge
Pharmaceutical, Inc.
NDC 51991-529-01
Trital™ SR
Antihistamine/Analgesic
Decongestant
Each extended release tablet for oral
administration contains:
| | |
| --- | --- |
| Acetaminophen | 325 mg |
| Chlorpheniramine Maleate | 8 mg |
| Phenylephrine HCl | 40 mg |
| Phenyltoloxamine Citrate | 50 mg |
100 TABLETS
Rx Only


Trital SR
acetaminophen, chlorpheniramine maleate, phenylephrine hydrochloride, and phenyltoloxamine citrate tablet, extended release
Product Information
Product Type
HUMAN PRESCRIPTION DRUG LABEL
Item Code (Source)
NDC:51991-529
Route of Administration
ORAL
DEA Schedule
Active Ingredient/Active Moiety
Ingredient Name
Basis of Strength
Strength
Acetaminophen (Acetaminophen)
Acetaminophen
325 mg
Chlorpheniramine Maleate (Chlorpheniramine)
Chlorpheniramine Maleate
8 mg
Phenylephrine Hydrochloride (Phenylephrine)
Phenylephrine Hydrochloride
40 mg
Phenyltoloxamine Citrate (Phenyltoloxamine)
Phenyltoloxamine Citrate
50 mg
Inactive Ingredients
Ingredient Name
Strength
Croscarmellose Sodium
Anhydrous Dibasic Calcium Phosphate
FD&C Yellow No. 5
Hypromelloses
Cellulose, Microcrystalline
Silicon Dioxide
Stearic Acid
Talc
Product Characteristics
Color
YELLOW
Score
2 pieces
Shape
TRIANGLE
Size
12mm
Flavor
Imprint Code
B;529
Contains
Packaging
#
Item Code
Package Description
1
NDC:51991-529-01
100 TABLET, EXTENDED RELEASE (TABLET) in 1 BOTTLE
Marketing Information
Marketing Category
Application Number or Monograph Citation
Marketing Start Date
Marketing End Date
UNAPPROVED DRUG OTHER
03/01/2008
05/31/2011
Labeler - Breckenridge Pharmaceutical, Inc. (150554335)
Establishment
Name
Address
ID/FEI
Operations
Provident Pharms Inc
171901445
MANUFACTURE
Breckenridge Pharmaceutical, Inc.
More about Trital SR (acetaminophen / chlorpheniramine / phenylephrine / phenyltoloxamine)
Professional resources
Other brands
Related treatment guides