Bromhist-PDX Syrup
Generic Name: brompheniramine maleate, dextromethorphan hydrobromide, phenylephrine hydrochloride and guaifenesin
Dosage Form: syrup

Bromhist-PDX Syrup
Bromhist-PDX Syrup
NDC 60258-429-16
Rx Only
DESCRIPTION
Bromhist-PDX Syrup is an antihistaminic, antitussive, nasal decongestant, expectorant syrup for oral administration and contains the following amounts of active ingredients in each 5 mL of syrup:
Brompheniramine Maleate...............................................2 mg
Dextromethorphan HBr....................................................5 mg
Phenylephrine HCl..........................................................5 mg
Guaifenesin..................................................................50 mg
Inactive Ingredients: Propylene Glycol, Glycerin, Sorbitol, Maltitol, Citric Acid, Sodium Citrate, Sodium Saccharin, FD and C Red #40, FD and C Blue #1, Grape Flavor, Purified Water
Brompheniramine Maleate is an antihistamine having the chemical name, 2-Pyridinepropanamine,γ-(4-bromo-phenyl)-N, N-dimethyl-,(±)-,(Z)-2-butenedioate (1:1).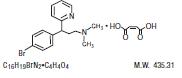 Dextromethorphan hydrobromide is an antitussive having the chemical name, morphinan, 3-methoxy-17methyl-, (9α, 13α, 14α)-, hydrobromide, monohydrate.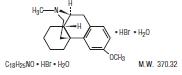 Phenylephrine hydrochloride is a mydriatic and a decongestant and occurs as bitter crystals. The chemical name is: (-)-m-Hydroxy-α-[methylamino)methyl]benzyl alcohol hydrochloride.

Guaifenesin is an expectorant having the chemical name, 1, 2-propanediol, 3-(2-mthoxyphenoxy)-,(±)-.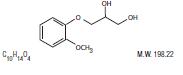 Bromhist-PDX Syrup - Clinical Pharmacology
Antihistaminic, antitussive, nasal decongestant, and expectorant actions.
Brompheniramine Maleate
Brompheniramine maileate is a histamine antagonist, specifically an H
1
-receptor-blocking agent belonging to the alkylamine class of antihistamines. Antihistamines appear to compete with histamine for receptor sites on effector cells. Brompheniramine also has anticholinergic (drying) and sedative effects. Among the antihistaminic effects, it antagonizes the allergic response (vasodilation, increased vascular permeability, increased mucus secretion) of nasal tissue.
Brompheniramine
is well absorbed from the gastrointestinal tract, with peak plasma concentration after single, oral dose of 4 mg reached in 5 hours; urinary excretion is the major route of elimination, mostly as products of biodegradation; the liver is assumed to be the main site of metabolic transformation.
Dextromethorphan Hydrobromide
Dextromethorphan hydrobromide is a nonnarcotic antitussive with effectiveness equal to codeine. It acts in the medulla oblongata to elevate the cough treshold. Dextromethorphan does not produce analgesia or induce tolerance, and has no potential for addiction. The onset of antitussive action occurs in 15 to 30 minutes after administration and is of long duration. At usual doses, it will not depress respiration nor inhibit ciliary activity. Dextromethorphan is rapidly metabolized with trace amounts of the parent compound in blood and urine. About one-half of the administered dose is excreted in the urine as conjugated metabolites.
Phenylephrine Hydrochloride
Phenylephrine hydrochloride is a sympathomimetic that acts predominantly on alpha receptors and has little action on beta receptors. Phenylephrine causes constriction of blood vessels, which shrinks swollen mucous membranes, reduces tissue hyperemia, edema, and nasal congestion, and increases nasal decongestant while causing minimal central nervous system stimulation.
Guaifenesin
Guaifenesin, by increasing respiratory tract fluid, reduces the viscosity of tenacious secretions and acts as an expectorant. Guafenesin is excreted in the urine mainly as gluconates and sulfonates.
Indications and Usage for Bromhist-PDX Syrup
Bromhist-PDX Syrup is indicated for symptomatic relief of coughs and upper respiratory symptoms, including nasal congestion, associated with allergy or the common cold.
Contraindications
Patients with hypersensitivity or idiosyncrasy to any of its ingredients. Do not use in newborn infants, premature infants, in patients with severe hypertension, sever coronary artery disease, ischemic heart disease, or in those receiving monoamine oxidase (MAO) inhibitors. Antihistamines are contraindicated in patients with narrow-angle glaucoma, urinary retention, peptic ulcer, and during an asthma attack. Antihistamines should not be used to treat lower respiratory tract conditions including asthma.
Warnings
Patients with persistent cough such as occurs with smoking, asthma, emphysema, or where cough is accompanied by excessive secretions should not take this product.

A persistent cough may be a sign of a serious condition. If the cough persists for more than 1 week, tends to recur, or is accompanied by fever, rash, or persistent headache, consult a doctor.

Use caution when giving to children or patients with chronic pulmonary disease, shortness of breath, difficulty breathing, asthma, emphysema, high blood pressure, heart disease, diabetes, thyroid disease, or difficulty in urination due to enlargement of the prostate gland unless directed by a physician.

Antihistamine may impair mental and physical abilities required for the performance of potentially hazardous tasks, such as driving a car or operating machinery, and may impair mental alertness in children. Antihistamines may cause hyperexcitability, especially in children. At doses higher than the recommended dose, nervousness, dizziness or sleeplessness may occur. Especially in infants and small children, antihistamines in overdosage may cause hallucinations, convulsions, and death.

Do not exceed the recommended dosage. If nervousness, dizziness, or sleeplessness occurs, discontinue use and consult a doctor.

Administration of dextromethorphan may be accompanied by histamine release and should be used with caution in atopic children.

Hypertensive crises can occur with concurrent use of sympathomimetic amines and monoamine oxidase (MAO) inhibitors, indomethacin, or with beta-blockers and methyldopa. If a hypertensive crisis occurs, these drugs should be discontinued immediately and therapy to lower blood pressure should be instituted immediately. Fever should be managed by means of external cooling.

Precautions
General
Before prescribing medication to suppress or modify cough, it is important to ascertain that the underlying cause of cough is identified, that modification of cough does not increase the risk of clinical or physiologic complications, and that appropriate therapy for the primary disease is provided. Because of its antihistamine component, Bromhist-PDX Syrup should be used with caution in patients with a history of bronchial asthma, narrow-angle glaucoma, gastrointestinal obstruction, or urinary bladder neck obstruction.

Because of its sympathomimetic component, Bromhist-PDX Syrup should be used with caution in patients with diabetes, hypertension, heart disease, or thyroid disease.

Information for Patients
Patients should be warned about engaging in activities requiring mental alertness, such as driving a car or operating dangerous machinery. Patients should be cautioned to get up slowly from a lying or sitting position and to lie down if nausea occurs.

Drug Interactions
Prescribe with caution to patients taking any of the following:

Monoamine oxidase (MAO) inhibitors - Hyperpyrexia, hypotension, and death have been reported coincident with the co-administration of MAO inhibitors and products containing dextromethorphan. In addition, MAO inhibitors prolong and intensify the anticholinergic (drying) effects of antihistamines. MAO inhibitors may enhance the effect of pseudoephedrine and may produce an additive elevation of blood pressure (see WARNINGS).

Sympathomimetics - Used concurrently, may increase the effects of guaifenesin, thereby increasing the potential for side effects. Sympathomimetics may reduce the antihypertensive effects of methyldopa, mecamylamine, reserpine and veratrum alkaloids.

Central nervous system (CNS) depressants - Antihistamines have additive effects with alcohol and other CNS depressants (hypnotics, sedatives, tranquilizers, antianxiety agents, etc.).





Drug/Laboratory Test Interactions
Guaifenesin has been reported to interfere with clinical laboratory determinations of urinary 5-hydroxyindoleacetic acid (5-HIAA) and urinary vanillylmandelic acid (VMA).


Carcinogenesis, Mutagenesis, Impairment of Fertility
Animal studies to assess the long-term carcinogenic and mutagenic potential or the effect of fertility in animals or humans have not been performed.

Pregnancy, Teratogenic Effects-Pregnancy Category C
Animal reproduction studies have not been conducted with Bromhist-PDX Syrup. It is also not known whether Bromhist-PDX Syrup can cause fetal harm when administered to a pregnant woman or can affect reproduction capacity. Bromhist-PDX Syrup should be given to a pregnant woman only if clearly needed.

Reproduction studies of brompheniramine maleate in rats and mice at doses up to 16 times the maximum human dose have revealed no evidence of impaired fertility or harm to the fetus.

Nursing Mothers
Caution should be exercised when Bromhist-PDX is administered to a nursing woman due to the risk of intolerance of antihistamines in small infants generally, and in newborns and premature infants in particular.

Pediatric Use
No recommended for use in patients under 2 years of age.
The elderly (60 years of age or older) are more likely to exhibit adverse reactions. Caution should be taken when prescribing this drug to the elderly.

Adverse Reactions
The most frequent adverse reactions to Bromhist-PDX Syrup include sedation; dryness of mouth, nose, and throat; thickening of bronchial secretins; dizziness. Other adverse reactions may include:

Dermatologic - Urticaria, drug rash, photosensitivity, and pruritus.

Cardiovascular System - Hypotension, hypertension, cardiac arrhythmias, palpitations, tachycardia, pallor.

Central Nervous System (CNS) - Distrubed coordination, tremor, irritability, insomnia, visual disturbances, weakness, nervousness, convulsions, headache, euphoria, dysphoria, restlessness, insomnia, hallucinations, and CNS depression.

G.U. System - Urinary frequency, difficult urination.

G.I. System - Epigastric discomfort, anorexia, nausea, vomiting, diarrhea or constipation.

Respiratory System - Respiratory difficulty, tightness of chest and wheezing, shortness of breath.

Hematologic System - Hemolytic anemia, thrombocytopenia, agranulocytosis.

Overdosage
Signs and Symptoms
Overdosage of phenylephrine may be associated with CNS stimulation, tachycardia, hypertension, and cardiac arrhythmias. Dextromethorphan in toxic doses will cause drowsiness, ataxia, nystagmus, opisthotonos and convulsive seizures. Central nervous system effects from overdosage of bromphenirmine may vary from depression to stimulation, especially in children. Anticholinergic effects may also occur.

Toxic Doses
The acute toxicity of guaifenesin is low and overdosage is unlikely to produce serious toxic effects. In laboratory animals no toxicity resulted when guaifenesin was administered by stomach t.b. in doses up to 5 grams/kg. Data suggest that individuals may respond in an unexpected manner to apparently small amounts of a particular drug. A 2 1/2 year old child survived the ingestion of 21 mg/kg of dextromethorphan exhibiting only ataxia, drowsiness, and fever, but seizures have been reported in 2 children following the ingestion of 13-17 mg/kg. One case of toxic psychosis (hyperactivity, marked visual and auditory hallucinations) after ingestion of a single 300 mg dose of dextromethorphan has been reported. The toxic dose of phenylephrine should be less than that of ephedrine, which is estimated to be 50 mg/kg. Another 2 1/2 year old child survived a dose of 300-900 mg of brompheniramine.

Treatment
Induce emesis if patient is alert and is seen prior to 6 hours following ingestion. Precautions against aspiration must be taken, especially in infants and small children. Gastric lavage may be carried out, although in some instances tracheotomy may be necessary prior to lavage. Naloxone hydrochloride 0.005 mg/kg intravenously may be of value in reversing CNS depression that may occur from an overdose of dextromethorpan. CNS stimulants may counter CNS depression. Should CNS hyperactivity or convulsive seizures occur, intravenous short-acting barbiturates may be indicated. Hypertensive responses and/or tachycardia should be treated appropriately. Oxygen, intravenous fluids, and other supportive measures should be employed as indicated.

DOSAGE* AND ADMINISTRATION
Adults and children 12 years of age and over:
2 teaspoonfuls every 4 to 6 hours, not to exceed 12 teaspoonfuls in 24 hours.
Children 6 to under 12 years of age:
1 teaspoonful every 4 to 6 hours, not to exceed 6 teaspoonfuls in 24 hours.
Children 2 to under 6 years of age:
1/2 teaspoonful every 4 to 6 hours; not to exceed 3 teaspoonfuls in 24 hours.
Not recommended for use in children under 2 years of age.
*In mild cases or in particularly sensitive patients, less frequent or reduced doses may be appropriate and adequate.

How is Bromhist-PDX Syrup Supplied
Bromhist-PDX Syrup is an alcohol-free, purple syrup with a grape flavor in 16 fl oz (473 mL) bottles, NDC 60258-429-16.

WARNING: KEEP THIS AND ALL MEDICATIONS OUT OF THE REACH OF CHILDREN. IN CASE OF ACCIDENTAL OVERDOSE, SEEK PROFESSIONAL ASSISTANCE OR CONTACT A POISON CONTROL CENTER IMMEDIATELY.

Rx Only

Store at 20°-25°C(68°-77°F) [see USP Controlled Room Temperature]. Excursions permitted to 15°-30°C(59°-86°F).

Dispense in a tight, light-resistant container as defined in the USP/NF with a child resistant closure.

Tamper evident by foil seal under cap. Do not use if foil seal is broken or missing.

Manufactured for:
Cypress Pharmaceuticals, Inc.
Madison, MS 39110

I236 Rev. 4/10


Product Packaging:
The packaging below represents label currently used:

Principal display panel and side panel for 473 mL label:

NDC 60258-429-16

Bromhist-PDX Syrup

Antihistamine/Antitussive/Nasal Decongestant/Expectorant

Each teaspoonful (5 mL) for oral adminstration contains:
Brompheniramine Maleate.......................................2 mg
Dextromethorphan HBr............................................5 mg
Phenylephrine HCl...................................................5 mg
Guaifenesin...........................................................50 mg

ALCOHOL FREE

Rx Only

Cypress Pharmaceutical, INC.

16 fl oz (473 mL)

DOSAGE* AND ADMINISTRATION:
Adults and children 12 years of age and over: 2 teaspoonfuls every 4 to 6 hours, not to exceed
12 teaspoonfuls in 24 hours.
Children 6 to under 12 years of age: 1 teaspoonful every 4 to 6 hours, not to exceed
6 teaspoonfuls in 24 hours.
Children 2 to under 6 years of age: 1/2 teaspoonful every 4 to 6 hours, not to exceed
3 teaspoonfuls in 24 hours.
Not recommended for use in children under 2 years of age.
*In mild cases or in particularly sensitive patients, less frequent or reduced doses
may be appropriate and adequate.

See attached insert for full prescribing information.

WARNING: KEEP THIS AND ALL MEDICATIONS OUT OF THE REACH OF CHILDREN.
IN CASE OF ACCIDENTAL OVERDOSE, SEEK PROFESSIONAL ASSISTANCE OR CONTACT
A POISON CONTROL CENTER IMMEDIATELY.

Store at 20°-25°C (68°-77°F) [see USP Controlled Room Temperature].
Excursions permitted to 15°-30°C (59°-86°F).

Dispense in a tight, light-resistant container as defined in the USP/NF with a child-resistant closure.

Tamper evident by foil seal under cap. Do not use if foil seal is broken or missing.

This package not to be dispensed to the patient.

Call your doctor for medical advice about side effects. You may report side effects to FDA at 1-800-FDA-1088.

Mfg. for: Cypress Pharmaceutical, Inc., Madison, MS 39110
L462 Rev 4/10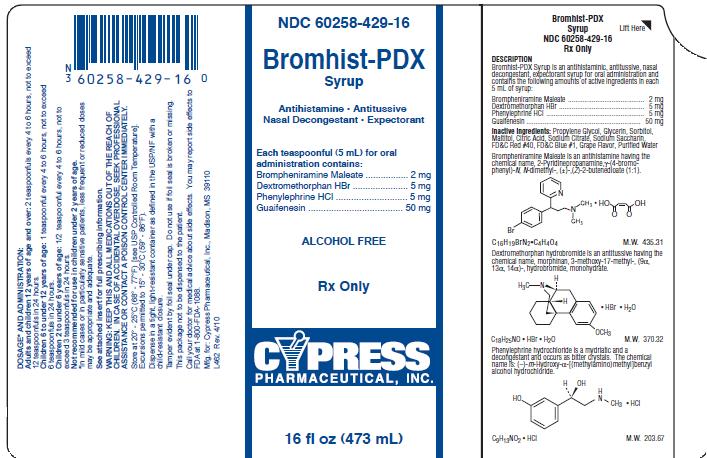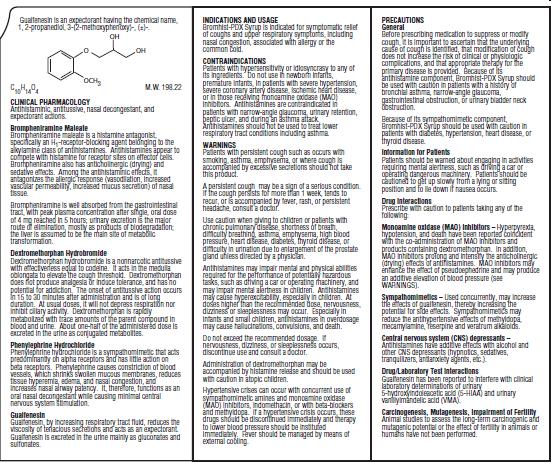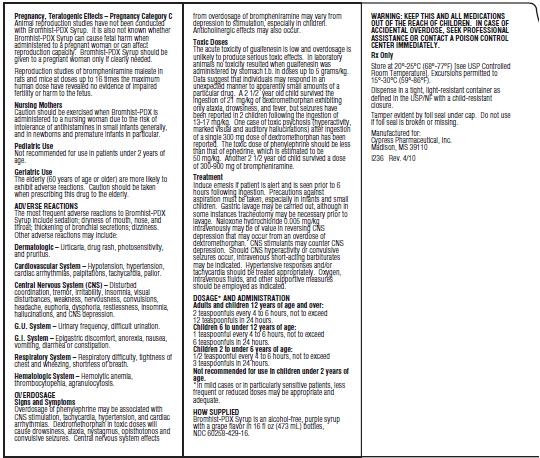 BROMHIST PDX
brompheniramine maleate, dextromethorphan hydrobromide, phenylephrine hydrochloride, guaifenesin syrup
Product Information
Product Type
HUMAN PRESCRIPTION DRUG LABEL
Item Code (Source)
NDC:60258-429
Route of Administration
ORAL
DEA Schedule
Active Ingredient/Active Moiety
Ingredient Name
Basis of Strength
Strength
Brompheniramine Maleate (Brompheniramine)
Brompheniramine Maleate
2 mg in 5 mL
Dextromethorphan Hydrobromide (Dextromethorphan)
Dextromethorphan Hydrobromide
5 mg in 5 mL
Phenylephrine Hydrochloride (Phenylephrine)
Phenylephrine Hydrochloride
5 mg in 5 mL
Guaifenesin (Guaifenesin)
Guaifenesin
50 mg in 5 mL
Product Characteristics
Color
Score
Shape
Size
Flavor
GRAPE
Imprint Code
Contains
Packaging
#
Item Code
Package Description
1
NDC:60258-429-16
473 mL in 1 BOTTLE
Marketing Information
Marketing Category
Application Number or Monograph Citation
Marketing Start Date
Marketing End Date
unapproved drug other
04/28/2006
Labeler - Cypress Pharmaceutical, Inc (790248942)
Revised: 06/2010
Cypress Pharmaceutical, Inc
More about Bromhist-PDX (brompheniramine / dextromethorphan / guaifenesin / phenylephrine)
Consumer resources
Related treatment guides