Tioconazole
Pronunciation
(tye oh KONE a zole)
Dosage Forms
Excipient information presented when available (limited, particularly for generics); consult specific product labeling.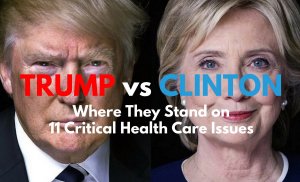 Ointment, Vaginal:
Vagistat-1: 6.5% (4.6 g)
Brand Names: U.S.
Pharmacologic Category
Antifungal Agent, Imidazole Derivative
Antifungal Agent, Vaginal
Pharmacology
A 1-substituted imidazole derivative with a broad antifungal spectrum against a wide variety of dermatophytes and yeasts, including Trichophyton mentagrophytes, T. rubrum, T. erinacei, T. tonsurans, Microsporum canis, Microsporum gypseum, and Candida albicans. Both agents appear to be similarly effective against Epidermophyton floccosum.
Absorption
Intravaginal: Systemic (small amounts)
Distribution
Vaginal fluid: 24-72 hours
Excretion
Urine and feces
Onset of Action
Some improvement: Within 24 hours; Complete relief: Within 7 days
Use: Labeled Indications
Local treatment of vulvovaginal candidiasis
Contraindications
Hypersensitivity to tioconazole or any component of the formulation
Dosing: Adult
Vulvovaginal candidiasis: Vaginal: Insert 1 applicatorful in vagina, just prior to bedtime, as a single dose
Dosing: Geriatric
Refer to adult dosing.
Administration
Insert high into vagina
Storage
Store at room temperature.
Drug Interactions
CloZAPine: CYP1A2 Inhibitors (Weak) may increase the serum concentration of CloZAPine. Monitor therapy
Progesterone: Antifungal Agents (Vaginal) may diminish the therapeutic effect of Progesterone. Avoid combination
TiZANidine: CYP1A2 Inhibitors (Weak) may increase the serum concentration of TiZANidine. Management: Avoid these combinations when possible. If combined use cannot be avoided, initiate tizanidine at an adult dose of 2 mg and increase in 2-4 mg increments based on patient response. Monitor for increased effects of tizanidine, including adverse reactions. Consider therapy modification
Adverse Reactions
Frequency not defined.
Central nervous system: Headache
Gastrointestinal: Abdominal pain
Dermatologic: Burning sensation of skin, exfoliation of skin
Genitourinary: Dyspareunia, dysuria, nocturia, vaginal discharge, vaginal pain, vaginitis, vulvar swelling, vulvovaginal irritation, vulvovaginal pruritus
Warnings/Precautions
Concerns related to adverse effects:
• Irritation: If irritation or sensitization occurs, discontinue use.
Dosage form specific issues:
• Petrolatum-based: Petrolatum-based vaginal products may damage rubber or latex condoms or diaphragms; separate use by 3 days.
Pregnancy Considerations
Following vaginal administration, small amounts of imidazoles are absorbed systemically. Single dose, topical azole regimens are not recommended for the treatment of vulvovaginal candidiasis; only topical azole products with 7-day regimens are recommended in pregnant women with vulvovaginal candidiasis. This product may weaken latex condoms and diaphragms (CDC [Workowski 2015]).
Patient Education
• Discuss specific use of drug and side effects with patient as it relates to treatment. (HCAHPS: During this hospital stay, were you given any medicine that you had not taken before? Before giving you any new medicine, how often did hospital staff tell you what the medicine was for? How often did hospital staff describe possible side effects in a way you could understand?)
• Patient may experience abdominal pain, vaginal irritation, or headache. Have patient report immediately to prescriber urinary retention or painful urination (HCAHPS).
• Educate patient about signs of a significant reaction (eg, wheezing; chest tightness; fever; itching; bad cough; blue skin color; seizures; or swelling of face, lips, tongue, or throat). Note: This is not a comprehensive list of all side effects. Patient should consult prescriber for additional questions.
Intended Use and Disclaimer: Should not be printed and given to patients. This information is intended to serve as a concise initial reference for health care professionals to use when discussing medications with a patient. You must ultimately rely on your own discretion, experience, and judgment in diagnosing, treating, and advising patients.
More about tioconazole topical
Consumer resources
Professional resources
Related treatment guides