Pegaptanib
Pronunciation
(peg AP ta nib)
Index Terms
Dosage Forms
Excipient information presented when available (limited, particularly for generics); consult specific product labeling.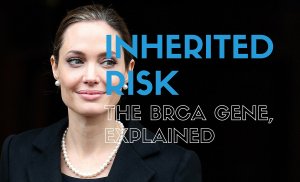 Solution, Intraocular [preservative free]:
Macugen: 0.3 mg (0.09 mL)
Brand Names: U.S.
Pharmacologic Category
Ophthalmic Agent
Vascular Endothelial Growth Factor (VEGF) Inhibitor
Pharmacology
Pegaptanib is an apatamer, an oligonucleotide covalently bound to polyethylene glycol, which can adopt a three-dimensional shape and bind to vascular endothelial growth factor (VEGF). Pegaptanib binds to extracellular VEGF, selectively inhibiting VEGF from binding to its receptors and thereby suppressing neovascularization and slowing vision loss.
Absorption
Slow systemic absorption following intravitreous injection
Metabolism
Metabolized by endo- and exonucleases
Half-Life Elimination
Plasma: 6-14 days
Use: Labeled Indications
Macular degeneration: Treatment of neovascular (wet) age-related macular degeneration (AMD)
Contraindications
Hypersensitivity to pegaptanib or any component of the formulation; ocular or periocular infection
Dosing: Adult
Age-related macular degeneration (AMD): Intravitreous injection: 0.3 mg into affected eye once every 6 weeks
Dosing: Geriatric
Refer to adult dosing.
Dosing: Renal Impairment
U.S. labeling: No dosage adjustment provided in manufacturer's labeling.
Canadian labeling:
CrCl ≥30 mL/minute: No dosage adjustment necessary.
CrCl <20 mL/minute: No dosage adjustment provided in manufacturer's labeling (has not been studied).
ESRD requiring hemodialysis: No dosage adjustment provided in manufacturer's labeling (has not been studied).
Dosing: Hepatic Impairment
U.S. labeling: No dosage adjustment provided in manufacturer's labeling.
Canadian labeling: Use has not been studied in patients with hepatic impairment.
Administration
For ophthalmic intravitreal injection only. Attach a 30 gauge 1/2 inch needle to the medication syringe. Slowly depress plunger to expel excess air and medication (refer to product labeling for detailed instructions). Adequate anesthesia and a topical broad spectrum antibiotic should be administered prior to the procedure.
Storage
Store refrigerated at 2°C to 8°C (36°F to 46°F); do not freeze. Do not shake vigorously.
Drug Interactions
Pegloticase: May diminish the therapeutic effect of Pegaptanib. Monitor therapy
Adverse Reactions
10% to 40%:
Cardiovascular: Hypertension
Ophthalmic: Anterior chamber inflammation, blurred vision, cataract, conjunctival hemorrhage, corneal edema, eye discharge, eye irritation, eye pain, intraocular pressure increased, ocular discomfort, punctate keratitis, visual acuity decreased, visual disturbance, vitreous floaters, vitreous opacities
1% to 10%:
Cardiovascular: Carotid artery occlusion (1% to 5%), cerebrovascular accident (1% to 5%), chest pain (1% to 5%), transient ischemic attack (1% to 5%)
Central nervous system: Dizziness (6% to 10%), headache (6% to 10%), vertigo (1% to 5%)
Dermatologic: Contact dermatitis (1% to 5%)
Endocrine & metabolic: Diabetes mellitus (1% to 5%)
Gastrointestinal: Diarrhea (6% to 10%), nausea (6% to 10%), dyspepsia (1% to 5%), vomiting (1% to 5%)
Genitourinary: Urinary retention (1% to 5%)
Neuromuscular & skeletal: Arthritis (1% to 5%), bone spur (1% to 5%)
Ophthalmic: Blepharitis (6% to 10%), conjunctivitis (6% to 10%), photopsia (6% to 10%), vitreous disorder (6% to 10%), allergic conjunctivitis (1% to 5%), conjunctival edema (1% to 5%), corneal abrasion (1% to 5%), corneal deposits (1% to 5%), corneal epithelium disorder (1% to 5%), endophthalmitis (1% to 5%), eye inflammation (1% to 5%), eye swelling (1% to 5%), eyelid irritation (1% to 5%), meibomianitis (1% to 5%), mydriasis (1% to 5%), periorbital hematoma (1% to 5%), retinal edema (1% to 5%), vitreous hemorrhage (1% to 5%)
Otic: Hearing loss (1% to 5%)
Renal: Urinary tract infection (6% to 10%)
Respiratory: Bronchitis (6% to 10%), pleural effusion (1% to 5%)
Miscellaneous: Contusion (1% to 5%)
<1% (Limited to important or life-threatening): Anaphylactoid reaction, anaphylaxis, angioedema, blindness, choroidal detachment, colonic polyps, decreased white blood cell count, dysphagia, giant-cell arteritis, hematochezia, hemoptysis, hemorrhage, hypersensitivity, iatrogenic traumatic cataract, immune thrombocytopenia, intracranial hemorrhage, iridocyclitis, iritis, loss of consciousness, mass (pulmonary), neuritis, non-small-cell lung carcinoma (adenocarcinoma), obstructive pulmonary disease, ocular hyperemia, prolonged partial thromboplastin time, pulmonary hemorrhage, retinal detachment, retinal hole without detachment, sprue-like symptoms, subretinal neovascularization, syncope, uveitis (intermediate)
Warnings/Precautions
Concerns related to adverse effects:
• Endophthalmitis/retinal detachment: Intravitreous injections are associated with endophthalmitis. Proper aseptic injection techniques should be used and patients should be instructed to report any signs of infection (eg, eye pain or redness, photophobia, blurred vision) immediately. Retinal detachment and iatrogenic traumatic cataract have been reported.
• Hypersensitivity reactions: Rare hypersensitivity reactions (including anaphylaxis/anaphylactoid reactions and angioedema) have been associated with use, occurring within several hours of use; monitor closely. Equipment and appropriate personnel should be available for monitoring and treatment of anaphylaxis.
• Increased intraocular pressure: Intraocular pressure may increase within 30 minutes following intravitreal injection. Monitor intraocular pressure and optic nerve perfusion.
Thromboembolic events: Thromboembolic events (eg, nonfatal stroke/MI, vascular death) have been reported following intravitreal administration of other VEGF inhibitors.
Other warnings/precautions:
• Concurrent administration in both eyes: Safety and efficacy for administration into both eyes concurrently have not been studied.
Monitoring Parameters
Intraocular pressure (within 30 minutes and during the week after injection); signs of infection/inflammation (for first week following injection); retinal perfusion, endophthalmitis, visual acuity
Pregnancy Risk Factor
B
Pregnancy Considerations
Adverse events have not been observed in animal reproduction studies.
Patient Education
• Discuss specific use of drug and side effects with patient as it relates to treatment. (HCAHPS: During this hospital stay, were you given any medicine that you had not taken before? Before giving you any new medicine, how often did hospital staff tell you what the medicine was for? How often did hospital staff describe possible side effects in a way you could understand?)
• Patient may experience floaters, dizziness, diarrhea, or nausea. Have patient report immediately to prescriber severe headache, vision changes, eye pain, severe eye irritation, difficult urination, dysuria, eyelid edema, eye redness, eye discharge, bleeding in eye, or sensitivity to light (HCAHPS).
• Educate patient about signs of a significant reaction (eg, wheezing; chest tightness; fever; itching; bad cough; blue skin color; seizures; or swelling of face, lips, tongue, or throat). Note: This is not a comprehensive list of all side effects. Patient should consult prescriber for additional questions.
Intended Use and Disclaimer: Should not be printed and given to patients. This information is intended to serve as a concise initial reference for health care professionals to use when discussing medications with a patient. You must ultimately rely on your own discretion, experience, and judgment in diagnosing, treating, and advising patients.
More about pegaptanib ophthalmic
Consumer resources
Professional resources
Related treatment guides