Nedocromil
Pronunciation
(ne doe KROE mil)
Index Terms
Dosage Forms
Excipient information presented when available (limited, particularly for generics); consult specific product labeling.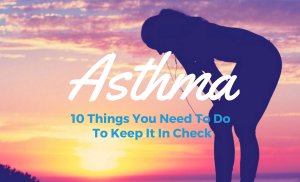 Solution, Ophthalmic, as sodium:
Alocril: 2% (5 mL) [contains benzalkonium chloride]
Brand Names: U.S.
Pharmacologic Category
Pharmacology
Inhibits the activation of and mediator release from a variety of inflammatory cell types associated with hypersensitivity reactions including eosinophils, neutrophils, macrophages, mast cells, monocytes, and platelets; it inhibits the release of histamine, leukotrienes, and slow-reacting substance of anaphylaxis.
Absorption
Low (<4%)
Excretion
Urine 70% (as unchanged drug); feces 30% (as unchanged drug)
Use: Labeled Indications
Treatment of itching associated with allergic conjunctivitis
Contraindications
Hypersensitivity to nedocromil or any component of the formulation
Dosing: Adult
Allergic conjunctivitis: Ophthalmic: 1-2 drops in each eye twice daily throughout the period of exposure to allergen
Dosing: Geriatric
Refer to adult dosing.
Dosing: Pediatric
Allergic conjunctivitis: Ophthalmic: Children ≥3 years: Refer to adult dosing.
Dosing: Renal Impairment
No dosage adjustment provided in manufacturer's labeling. However, dosage adjustment unlikely due to low systemic absorption.
Dosing: Hepatic Impairment
No dosage adjustment provided in manufacturer's labeling. However, dosage adjustment unlikely due to low systemic absorption.
Administration
For ophthalmic use only; do not allow tip of container to touch eye, surrounding structures, fingers, or other surfaces to avoid bacterial contamination.
Storage
Store at 2°C to 25°C (36°F to 77°F).
Drug Interactions
There are no known significant interactions.
Adverse Reactions
>10%:
Central nervous system: Headache (40%)
Gastrointestinal: Unpleasant taste
Ophthalmic: Burning sensation of eyes, eye irritation, stinging of eyes
Respiratory: Nasal congestion
1% to 10%:
Ophthalmic: Conjunctivitis, eye redness, photophobia
Respiratory: Asthma, rhinitis
Warnings/Precautions
Dosage form specific issues:
• Ophthalmic solution: Contains benzalkonium chloride, which may be absorbed by contact lenses; users of contact lenses should not wear them during periods of symptomatic allergic conjunctivitis.
Pregnancy Risk Factor
B
Pregnancy Considerations
There are no well-controlled studies in pregnant women. Animal studies show no evidence of teratogenicity or harm to fetus. Additionally, nedocromil has minimal systemic absorption.
Patient Education
• Discuss specific use of drug and side effects with patient as it relates to treatment. (HCAHPS: During this hospital stay, were you given any medicine that you had not taken before? Before giving you any new medicine, how often did hospital staff tell you what the medicine was for? How often did hospital staff describe possible side effects in a way you could understand?)
• Patient may experience headache, burning, stinging, rhinitis, bad taste, or sensitivity to light. Have patient report immediately to prescriber vision changes, eye pain, or severe eye irritation (HCAHPS).
• Educate patient about signs of a significant reaction (eg, wheezing; chest tightness; fever; itching; bad cough; blue skin color; seizures; or swelling of face, lips, tongue, or throat). Note: This is not a comprehensive list of all side effects. Patient should consult prescriber for additional questions.
Intended Use and Disclaimer: Should not be printed and given to patients. This information is intended to serve as a concise initial reference for healthcare professionals to use when discussing medications with a patient. You must ultimately rely on your own discretion, experience and judgment in diagnosing, treating and advising patients.
More about nedocromil
Consumer resources
Professional resources
Other brands: Tilade
Related treatment guides