The originating document has been archived. We cannot confirm the completeness, accuracy and currency of the content.
Lutropin Alfa
Pronunciation
(LOO troe pin AL fa)
Index Terms
r-hLH
Recombinant Human Luteinizing Hormone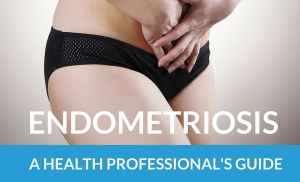 Pharmacologic Category
Gonadotropin
Ovulation Stimulator
Pharmacology
Lutropin alfa is a recombinant luteinizing hormone prepared using Chinese hamster cell ovaries. Administration leads to increased follicular estradiol secretion needed for follicle stimulating hormone induced follicular development.
Distribution
Vdss: 10 to 14 L
Excretion
Urine (<5% unchanged)
Time to Peak
Serum: 9 hours
Half-Life Elimination
Terminal: 21 hours
Use: Labeled Indications
Note: Not approved in the US
Infertility: Stimulation of follicular development in infertile hypogonadotropic hypogonadal (HH) women with profound luteinizing hormone (LH) deficiency (<1.2 units/L); to be used in combination with follitropin alfa
Contraindications
Hypersensitivity to lutropin alfa or any component of the formulation; primary ovarian failure; uncontrolled thyroid or adrenal dysfunction; active, untreated tumors of the hypothalamus and pituitary gland; ovarian, uterine, or breast cancer; abnormal uterine bleeding of undetermined origin; ovarian cyst or enlargement unrelated to polycystic ovarian disease and of undetermined origin; malformations of sexual organs incompatible with pregnancy; fibroid tumors of the uterus incompatible with pregnancy; pregnancy; breastfeeding
Dosing: Adult
Infertility: Females (≥16 years to ≤60 years): SubQ: 75 units daily until adequate follicular development is noted (maximum dose: 75 units daily); maximum duration of treatment: 14 days, unless signs of imminent follicular development are present. Duration of stimulation may be extended in any one cycle up to 5 weeks (treatment should be individualized based on response to prior cycle). Administer concomitantly with follitropin alfa. Administer hCG one day after the last dose of lutropin alfa and follitropin alfa. Encourage patients to have daily intercourse beginning the day prior to hCG administration and until ovulation is apparent. If the ovaries are abnormally enlarged or if abdominal pain occurs, withhold hCG, discontinue lutropin alfa and follitropin alfa, and advise patient to avoid intercourse.
Dosing: Renal Impairment
There are no dosage adjustments provided in the manufacturer's labeling (has not been studied).
Dosing: Hepatic Impairment
There are no dosage adjustments provided in the manufacturer's labeling (has not been studied).
Reconstitution
Reconstitute lutropin alfa powder with 1 mL SWFI. Mix gently; do not shake. If bubbles appear, allow to settle prior to use. May add follitropin alfa to lutropin alfa vial and administer in the same syringe.
Administration
SubQ: Administer in the stomach or thigh; rotate injection sites. Do not shake solution; allow any bubbles to settle prior to administration. Contents of lutropin alfa vial may be mixed in the same syringe with follitropin alfa. Refer to manufacturer labeling for instructions on how to use lutropin alfa prefilled syringe.
Storage
Powder for reconstitution: Store at 2°C to 25°C (36°F to 77°F). Protect from light. Use immediately after reconstitution.
Solution for injection: Store at 2°C to 8°C (36°F to 46°F). Do not freeze. Protect from light. After opening, store at 2°C to 8°C (36°F to 46°F) for up to 28 days.
Drug Interactions
There are no known significant interactions.
Adverse Reactions
>10%:
Central nervous system: Headache (3% to 19%), pain (≤13%)
Endocrine & metabolic: Ovarian cyst (3% to 27%)
Gastrointestinal: Flatulence (≤16%), abdominal pain (7% to 15%)
Genitourinary: Dysmenorrhea (18%), mastalgia (7% to 18%)
1% to 10%:
Central nervous system: Fatigue (3% to 9%)
Endocrine & metabolic: Ovarian hyperstimulation (≤9%), ovarian disease (3% to 6%), increased serum cholesterol (4%)
Gastrointestinal: Nausea (3% to 9%), constipation (4% to 7%), diarrhea (≤6%)
Hepatic: Increased serum ALT (4%), increased serum AST (4%)
Local: Injection site reaction (≤7%)
Respiratory: Upper respiratory tract infection (≤3%)
<1% (Limited to important or life-threatening): Anaphylaxis, breast hypertrophy, conjunctivitis, dental caries, depression, ectopic pregnancy, edema, hemorrhage (in pregnancy), herpes simplex infection, hypersensitivity reaction, infection, Klebsiella species, ovarian hyperstimulation syndrome, ovary enlargement, pelvic congestion syndrome, porphyria, shock, spontaneous abortion, thromboembolism, uterine spasm, vaginal hemorrhage, vaginitis, vasodilatation, vulvovaginal candidiasis
Warnings/Precautions
Concerns related to adverse effects:
• Neoplasm: Benign and malignant neoplasms have been reported with multiple drug infertility treatment; causative association between gonadotropin therapy and increased risk of malignancy has not yet been established.
• Ovarian enlargement: May be accompanied by abdominal distention or abdominal pain and generally regresses without treatment within 2 to 3 weeks; more common in women with polycystic ovarian syndrome. If ovaries are abnormally enlarged on the last day of treatment, withhold hCG to reduce the risk of ovarian hyperstimulation syndrome (OHSS).
• Ovarian hyperstimulation syndrome: Ovarian hyperstimulation syndrome (OHSS) is a rare exaggerated response to ovulation induction therapy (Corbett 2014; Fiedler 2012). This syndrome may begin within 24 hours of treatment but may become most severe 7 to 10 days after therapy (Corbett 2014). Symptoms of mild/moderate OHSS may include abdominal distention/discomfort, diarrhea, nausea, and/or vomiting. Severe OHSS symptoms may include severe abdominal pain, anuria/oliguria, ascites, severe dyspnea, hypotension, or nausea/vomiting (intractable). Decreased creatinine clearance, hemoconcentration, hypoproteinemia, elevated liver enzymes, elevated WBC, and electrolyte imbalances may also be present (ASRM 2016; Corbett 2014; Fiedler 2012). Treatment is primarily symptomatic and includes fluid and electrolyte management, analgesics, and prevention of thromboembolic complications (ASRM 2016; SOGC-CFAS 2011). Therapy with gonadotropins should be stopped.
• Thromboembolism: In association with and separate from ovarian hyperstimulation syndrome (OHSS), thromboembolic events have been reported.
Disease-related concerns:
• Porphyria: Gonadotropins may increase the risk of an acute porphyric attack in patients with porphyria or a family history of porphyria; discontinuation of therapy may be necessary with onset or worsening of condition.
Special populations:
• Elderly: Not indicated for use in females >60 years of age.
• Pediatric: Not indicated for use in females <16 years of age.
Other warnings/precautions:
• Appropriate use: To minimize risks, use only at the lowest effective dose. Monitor ovarian response with serum estradiol and vaginal ultrasound on a regular basis.
• Experienced physician: These medications should only be used by physicians who are thoroughly familiar with infertility problems and their management.
• Multiple births: May result from the use of these medications; advise patients of the potential risk of multiple births before starting the treatment. Discontinuation of therapy is recommended if there is a high risk for multiple pregnancies.
Monitoring Parameters
Prior to therapy: Baseline LH <1.2 units/L, FSH <5 units/L
Monitor sufficient follicular maturation. This may be directly estimated by sonographic visualization of the ovaries and endometrial lining alone or in combination with measurement of serum estradiol levels. The combination of both ultrasonography and measurement of estradiol levels is useful for monitoring for the growth and development of follicles and timing hCG administration.
The clinical evaluation of estrogenic activity (changes in vaginal cytology and changes in appearance and volume of cervical mucus) provides an indirect estimate of the estrogenic effect upon the target organs and, therefore, it should only be used adjunctively with more direct estimates of follicular development (ultrasonography and serum estradiol determinations).
The clinical confirmation of ovulation is obtained by direct and indirect indices of progesterone production. The indices most generally used are: rise in basal body temperature, increase in serum progesterone, and menstruation following the shift in basal body temperature. Sonographic evidence of ovulation includes collapsed follicle, fluid in the cul-de-sac, ovarian stigmata, and secretory endometrium.
Monitor for signs and symptoms of OHSS for at least 2 weeks following hCG administration.
OHSS: Monitoring of hospitalized patients should include abdominal circumference, albumin, cardiorespiratory status, electrolytes, fluid balance, hematocrit, hemoglobin, serum creatinine, urine output, urine specific gravity, vital signs, weight (all daily or as necessary) and liver enzymes (weekly) (SOGC-CFAS 2011).
Pregnancy Considerations
Use is contraindicated in women who are pregnant.
Adverse events have been observed in animal reproduction studies. Ectopic pregnancy, miscarriage, spontaneous abortion, and multiple births have been reported. The incidence of congenital abnormality may be slightly higher after assisted reproductive techniques than with spontaneous conception; higher incidence may be related to parenteral characteristics (maternal age, sperm characteristics). Lutropin alfa is used to stimulate follicular development.
Further information
Always consult your healthcare provider to ensure the information displayed on this page applies to your personal circumstances.
More about lutropin alfa
Consumer resources
Professional resources
Other brands: Luveris
Related treatment guides