LEADER LUBRICANT EYE DROPS Brands
We have 2 labels with the same name. Please choose the one you want:
Filter by labeler: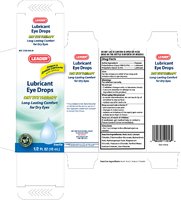 CARDINAL HEALTH
Name: LEADER LUBRICANT EYE DROPS
Form: solution
Ingredients: POLYETHYLENE GLYCOL 400 0.4mL in 1mL, PROPYLENE GLYCOL 0.3mL in 1mL
Date: 2012-01-04
Labeler: CARDINAL HEALTH
NDC code: 37205-636

View Details
HANLIM PHARM. CO., LTD.
Name: LEADER LUBRICANT EYE DROPS
Form: solution
Ingredients: POLYETHYLENE GLYCOL 400 0.4mL in 1mL, PROPYLENE GLYCOL 0.3mL in 1mL
Date: 2010-04-28
Labeler: HANLIM PHARM. CO., LTD.
NDC code: 11716-1192

View Details