Raspberry
Scientific names:
Rubus idaeus
,
Rubus strigosus
Common names: Raspberry also is known as red raspberry.
Efficacy-safety rating:
ÒÒ...Ethno or other evidence of efficacy.
Safety rating:
●
...Little exposure or very minor concerns.
What is Raspberry?
The cultivated red raspberries Rubus idaeus (Eurasian) or R. strigosus (North American, also known as R. idaeus var. strigosus) are 2 of many Rubus species worldwide. While the berries are cultivated as food items, the leaves have been used medicinally. Raspberries grow as brambles with thorny canes bearing 3-toothed leaflets and stalked white flowers with 5 petals. The red berries detach easily from their cores when ripe.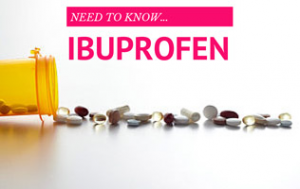 What is it used for?
Traditional/Ethnobotanical uses
The leaves of red raspberry were used for their astringent properties to treat diarrhea in the 19th century. A strong tea of raspberry leaves was used in painful or profuse menstruation, and to regulate labor pains in childbirth. The Eclectics used a decoction of the leaves to suppress nausea and vomiting. A gargle of raspberry leaf infusion has been used for sore throats and mouths, and to wash wounds and ulcers.
Miscellaneous uses
The tannin components of raspberry leaves have a definite astringent action, which may be helpful in diarrhea or as a mouthwash. However, there is little pharmacologic evidence at present to support the use of raspberry leaf tea in pregnancy, menstruation, or childbirth. Research reveals no clinical data regarding raspberry for any use.
What is the recommended dosage?
Typical doses of raspberry leaf as a tea are 1.5 to 2.4 g/day. A clinical trial has been conducted to define its safety in labor.
How safe is it?
Contraindications
Contraindications have not yet been identified.
Pregnancy/nursing
Documented adverse effects (including anti-gonad activity and stimulation of contraction in strips of pregnant human uterus). Avoid use.
Interactions
None well documented.
Side Effects
Research reveals little or no information regarding adverse reactions with the use of this product.
Toxicities
There is no evidence that raspberry leaf tea is toxic.
References
Raspberry. Review of Natural Products. factsandcomparisons4.0 [online]. 2005. Available from Wolters Kluwer Health, Inc. Accessed April 23, 2007.
Copyright © 2009 Wolters Kluwer Health
Further information
Always consult your healthcare provider to ensure the information displayed on this page applies to your personal circumstances.
More about raspberry
Consumer resources
Professional resources
Related treatment guides