Horsetail
Scientific names:
Equisetum arvense
Common names: Horsetail also is known as bottle brush , scouring rush, shave grass, Dutch rush, and pewterwort.
Efficacy-safety rating:
Ò...Little or no evidence of efficacy.
Safety rating:
●
...Moderate to serious danger.
What is Horsetail?
This plant is native to Europe, North America, North Africa, and northern Asia. Horsetail is more closely related to ferns than to flowering plants and produces spore sacs. This rush-like perennial has hollow, pointed stems, scale-like leaves, and no flowers. Horsetail grows best in moist and shady areas.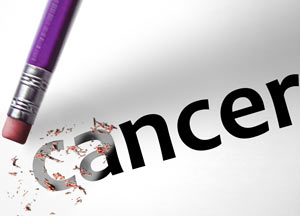 What is it used for?
Traditional/Ethnobotanical uses
Traditionally, the plant has been used as a diuretic, an antitubercular drug, and in the treatment of genitourinary and respiratory disorders, arthritis, and bleeding ulcers. Owing to the abrasive nature of its high silica content, horsetail has been used to clean dishes, sand wood, and polish metal. Externally, it has been used in cosmetics and as an astringent to stop bleeding and stimulate wound healing.
Miscellaneous uses
Horsetail may exert slight diuretic activity, although studies are needed to prove this. The historical data reporting the use of horsetail in the treatment of urological disorders, tuberculosis, or to enhance wound healing lacks clinical evidence.
What is the recommended dosage?
A water extract of horsetail was used in a clinical study as a hypoglycemic in type 2 diabetes at 0.33 g/kg via the oral route.
How safe is it?
Contraindications
No longer considered safe for use.
Pregnancy/nursing
Information regarding safety and efficacy in pregnancy and lactation is lacking. Avoid use.
Interactions
None well documented.
Side Effects
No data.
Toxicities
Horsetail is of undefined safety and may be toxic, especially to children. Avoid use during pregnancy.
References
Horsetail. Review of Natural Products. factsandcomparisons4.0 [online]. 2004. Available from Wolters Kluwer Health, Inc. Accessed April 17, 2007.
Copyright © 2009 Wolters Kluwer Health
More about horsetail
Professional resources