VA Faces Questions Over Tainted Colonoscopies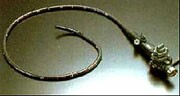 TUESDAY, June 16 -- The scandal over potentially tainted colonoscopy and endoscopy equipment used at three Veterans' Affairs hospitals made its way to Capitol Hill on Tuesday, with U.S. lawmakers rebuking VA officials for not taking tougher action to remedy the situation.
In February, the VA launched an investigation after learning that more than 10,000 patients at three agency hospitals in the Southeast may have been exposed to HIV, hepatitis and other infections through non-sterile equipment used in colonoscopies or endoscopies conducted as far back as 2003.
Some believe the problem may extend beyond those three hospitals, which are in Miami, Fla., Murfreesboro, Tenn. (where the problem was first detected), and Augusta, Ga., the Associated Press reported.
"I think this was an institutional breakdown," Rep. Phil Roe of Tennessee, a doctor and ranking Republican on the House Committee on Veterans' Affairs oversight and investigation subcommittee, told the news service.
After the initial problems were reported at Murfreesboro, the VA conducted a nationwide safety "step up" at its 153 medical centers. The agency says it has also discussed the issue with staff at all hospitals, as well as representatives of the company that made the equipment, Olympus America, Inc., the news service said.
The VA's inspector general also conducted random, surprise checks on 42 VA locations to see if similar, lax sterilization procedures were in place. According to the AP, VA officials said that similar problems were noted at more than 12 other facilities, but they did not warrant follow-up blood tests from current and former patients.
According to Roe, the VA has been trying to keep patients and the public abreast of the issue since its discovery. "These people [at the VA] did not intentionally do anything wrong," he said.
On Tuesday, the agency's inspector general told the Congressional hearing that fewer than half of VA facilities targeted by last month's surprise inspections have proper training and guidelines in place to improve safety.
"You would certainly think that after the initial discoveries and the directive from the VA that medical directors would make sure that all of their equipment and procedures were brought into line, and yet this investigation shows that many, many did not," House Veterans Affairs Committee Chairman Bob Filner, D-Calif., said on Tuesday. Filner did applaud the VA for the transparency with which it was handling the issue, however.
One expert believes fears over contamination via the medical instruments used at the VA may be exaggerated.
"Sterilizing medical equipment is a good idea," Philip Alcabes, associate professor of urban public health at Hunter College in New York City, told HealthDay. "But to claim that an extra threat of transmitting blood-borne viruses pertains to the VA's colonoscopy clinics seems like showmanship," he added. "Since it isn't clear that any patients were actually infected by this equipment, the situation doesn't seem to warrant special rhetoric. It would be better to try to separate the political controversy from the actual health problem here."
More information
Find out more about colonoscopy at the U.S. National Institute of Diabetes and Digestive and Kidney Diseases.
© 2018 HealthDay. All rights reserved.
Posted: June 2009