Type of Plant-Based Diet Affects Risk of Coronary Heart Disease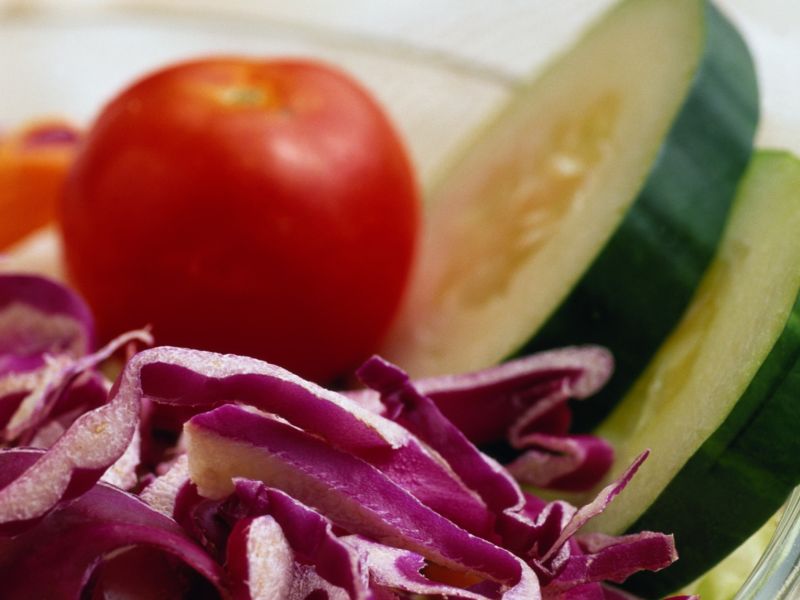 TUESDAY, July 18, 2017 -- While a plant-based diet can reduce risk of coronary heart disease (CHD), not all plant-based foods are equally healthy, and this distinction deserves more emphasis in dietary recommendations, according to a study published in the July 25 issue of the Journal of the American College of Cardiology.
Ambika Satija, Sc.D., from the Harvard T.H. Chan School of Public Health in Boston, and colleagues examined correlations between PDI and CHD incidence in 73,710 women in the Nurses' Health Study (NHS), 92,329 women in NHS2, and 43,259 men in the Health Professionals Follow-up Study. Repeated semi-quantitative food-frequency questionnaire data were used to create an overall plant-based diet index (PDI), as well as a healthful PDI (hPDI) and unhealthful PDI (uPDI) were created.
The researchers identified 8,631 incident CHD cases over 4,833,042 person-years of follow-up. There was an independent inverse association for higher adherence to PDI with CHD (hazard ratio [HR] comparing extreme deciles, 0.92; 95 percent confidence interval [CI], 0.83 to 1.01; P trend = 0.003). For hPDI, the inverse correlation was stronger (HR, 0.75; 95 percent CI, 0.68 to 0.83; P trend < 0.001). A positive correlation was seen for uPDI with CHD (HR, 1.32; 95 percent CI, 1.20 to 1.46; P trend < 0.001).
"Higher intake of a plant-based diet index rich in healthier plant foods is associated with substantially lower CHD risk, whereas a plant-based diet index that emphasizes less-healthy plant foods is associated with higher CHD risk," the authors write.
Several authors disclosed financial ties to either AbbVie, the Blueberry Highbush Council, the California Walnut Commission, or Metagenics.
Abstract/Full Text (subscription or payment may be required)
Editorial (subscription or payment may be required)
© 2019 HealthDay. All rights reserved.
Posted: July 2017