Two New Drug Combos May Fight Advanced Breast Cancers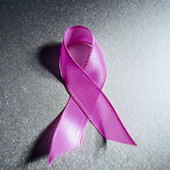 WEDNESDAY, Dec. 7 -- Breast cancer researchers report they are heartened by the results of two new studies that show combination therapies might improve survival for women with two different types of advanced tumors.
One of the drugs, everolimus (Afinitor), boosted progression-free survival in women with hormone receptor-positive breast cancer but is not yet approved by the U.S. Food and Drug Administration for this indication. The other drug, pertuzumab (Omnitarg), improved survival with HER-2 positive tumors, but has not received any FDA approval.
So, the immediate clinical implications are probably "none," said Dr. Jose Baselga, lead author of both studies, which are to be presented at the 2011 San Antonio Breast Cancer Symposium Wednesday and published simultaneously in the New England Journal of Medicine.
In time, though, they could be "practice-changing," said Baselga, chief of hematology/oncology at Massachusetts General Hospital Cancer Center in Boston. "The benefits were very significant."
In the first study, 724 postmenopausal women with hormone receptor-positive breast cancer were randomly assigned to receive the aromatase inhibitor Aromasin (exemestane) plus a placebo or Aromasin plus Afinitor, which is already approved for treatment of kidney cancer.
Women receiving Afinitor lived an average of 7.4 months without a recurrence, versus only 3.2 months in the placebo group.
Half of the women receiving Afinitor showed some kind of tumor response compared to 25 percent in the control group.
"This is one of the most positive studies in hormone receptor-positive breast cancer," said Baselga.
It's not clear yet whether the drug improves overall survival, said the authors of the study, which was funded by Afinitor's maker, Novartis.
The second study involved 808 patients with HER2-positive breast cancer which had already spread to other parts of the body.
HER2-positive breast cancer, which accounts for roughly 20 percent of all breast cancers, is commonly treated with Herceptin (trastuzumab) and chemotherapy. Here, participants were randomly given Herceptin, chemotherapy and a placebo or Herceptin, chemotherapy and Omnitarg.
Women receiving Omnitarg went an average of 18.5 months before experiencing a recurrence compared to 12.4 months in the control group, a 38 percent reduction in risk.
"A six-month improvement is very good," Baselga said.
Herceptin and Omnitarg both block the HER2 growth factor, which causes these types of tumors to proliferate, although the drugs bind to different parts of the HER2 protein. But, Omnitarg goes a step further and suppresses HER2 from binding to HER3 growth factor receptors.
This study was funded by F. Hoffman-La Roche and Genentech, which make Omnitarg.
Dr. Jay Brooks, chairman of hematology/oncology at Ochsner Health System in Baton Rouge, La., said the results were "intriguing" and "could potentially be very helpful in patients with two specific subsets of breast cancer."
But he also pointed out that both drugs are very expensive (possibly up to several thousand dollars a month) and are not yet approved for these specific uses.
"As these studies mature, this will be looked at by physicians around country to try to help patients," he said.
More information
The U.S. National Cancer Institute has more on targeted therapies for breast cancer.
© 2018 HealthDay. All rights reserved.
Posted: December 2011