Therapy Dogs May Help Ease Anxiety of MRI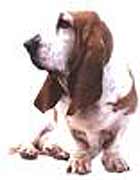 FRIDAY, May 6 -- Therapy dogs can help ease patients' anxiety before they have an MRI scan, researchers have found.
Worry is common among patients having an MRI. This unease can lead to poor image quality because patients may move or because the scan has to end early, the researchers explained.
Anti-anxiety medications can be used to calm patients, but therapy dogs offer an alternative treatment with fewer potential side effects, according to the new study.
The study included 34 patients scheduled for outpatient MRI. Twenty-eight of the patients spent 15 minutes with a therapy dog about 30 minutes before they had their MRI, while six patients did not spend any time with a therapy dog.
Time spent with a dog seemed to substitute for the anti-anxiety medications some patients need to get through an MRI, Dr. Richard Ruchman, Monmouth Medical Center in Long Branch, N.J., said in an American Roentgen Ray Society news release.
The study was presented April 30 at the society's annual meeting in Chicago. Research presented at meetings is considered preliminary because it has not been subject to the same scrutiny needed for publication in a peer-reviewed journal.
"A great deal of research is currently being conducted on animal-assisted therapy in the medical environment. To my knowledge, this is the first study that has particularly addressed animal-assisted therapy in the radiology department, and I believe that many applications could flow from our findings. Current estimates are that 15 percent or more of patients cannot proceed with an MRI due to anxiety and a non-pharmacologic solution is noteworthy," Ruchman said.
© 2018 HealthDay. All rights reserved.
Posted: May 2011