Is Technology Creating a World of Sickly Couch Potatoes?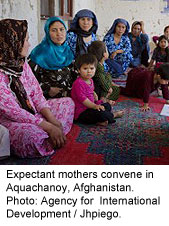 MONDAY, Feb. 10, 2014 -- The increasing number of people in developing nations who own televisions, computers and cars might explain rising rates of obesity and type 2 diabetes in those countries, a new study suggests.
The researchers analyzed data from more than 150,000 adults in nearly 110,000 households in 17 countries where people had high, medium and low incomes.
High-income nations included Canada, Sweden and the United Arab Emirates; upper-middle-income countries included Argentina, Brazil, Chile, Malaysia, Poland, South Africa and Turkey; lower-middle-income countries included China, Colombia, and Iran; and low-income countries included Bangladesh, India, Pakistan and Zimbabwe.
Seventy-eight percent of households had at least one TV, 34 percent had a computer and 32 percent had a car, according to the study, which was published Feb. 10 in the Canadian Medical Association Journal.
In low-income nations, people in homes with all three items did 31 percent less physical activity and 21 percent more sitting compared with those who owned none of the devices. They also had larger waist sizes.
In high-income countries, there was no link between owning these items and obesity and diabetes rates. The association, however, was strong in low-income nations, where the obesity rate was 14.5 percent in homes with all three devices and 3.4 percent in homes with none. The diabetes rate was 11.7 percent in homes with all three items and 4.7 percent in homes with none.
"Although we found a significant positive association between owning household devices and obesity or diabetes in low-income countries, we were unable to detect a relationship in the high-income [countries]," study author Dr. Scott Lear, of Simon Fraser University in Vancouver, British Columbia, said in a journal news release.
It's likely that the negative health impacts of these three consumer products have already occurred in richer countries, and this is reflected in their already high rates of obesity and type 2 diabetes, Lear said.
Although the study linked owning televisions, computers and cars to higher obesity and diabetes rates, it did not establish a cause-and-effect relationship.
More information
The American Academy of Family Physicians offers tips for healthy children and families.
© 2018 HealthDay. All rights reserved.
Posted: February 2014