'Prescription Switching' Would Make Most Patients Unhappy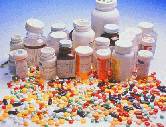 THURSDAY, Nov. 6 -- Most prescription drug users would be unhappy if one of their medications was switched to another in the same class without their knowledge or their doctor's approval, a new survey shows.
The practice, known as therapeutic substitution, is usually done as a cost-saving measure.
"People may not know about it, but it's happening, and if it is happening, it should be happening with full transparency, and patients and doctors should be in on this," said Sally Greenberg, executive director of the National Consumers League. "It's not necessarily something that we're condemning."
But others feel the practice is not unduly widespread and, even when it is used, that doctors and patients rarely go uninformed.
"I think they're making much ado about nothing. I can't imagine this goes on without the doctor's or patient's knowledge," said Robert Freeman, a professor of pharmaceutical sciences at Texas A&M Health Science Center Irma Lerma Rangel College of Pharmacy in Kingsville. "It would be insane to do this without informing the patient or without the physician knowing. Just think about the tort ramifications."
Curtis Haas, director of pharmacy at the University of Rochester Medical Center, said the practice is "not uncommon," but added that, "it's hard to believe pharmacists would change patient medications and not talk to them about it."
In New York, where Haas practices, a pharmacist would have to communicate directly with the doctor to get a new prescription authorized before another medication could be dispensed.
Prescription switching is the practice of dispensing a different drug, albeit one still in the same class of medications, as the drug originally prescribed.
According to Greenberg, exact numbers on the practice are elusive, but financial concerns are usually the reason for the switch.
"It's the 80/20 rule, the idea being that if the vast majority of people are using one drug versus the other that when you apply this to a large population, that drug will be the most cost-effective with no compromise in quality," Haas said.
The cholesterol-lowering drugs known as statins have been targeted for therapeutic substitution, as have proton pump inhibitors, which are used to treat acid reflux. "To most people's knowledge, there are no important differences if given in equivalent doses," said Haas.
Pfizer, which makes Lipitor (atorvastatin), funded this survey.
These surveyors contacted 1,387 adults who had filled a prescription in the past year. Two-thirds had never heard of therapeutic substitution, while 10 percent reported they had personally experienced the practice in the past two years.
Among the survey's other findings:
Seventy percent of respondents said they would be "very" or "extremely" concerned if their prescription had been switched without their doctor's knowledge; 77 percent oppose the practice without doctor or patient consent.
One-third of those who said they or a family member had experienced therapeutic substitution said the doctor had not been consulted beforehand, while two-thirds said the family member was not consulted.
Forty-seven percent said they or the family member were dissatisfied with what had happened, adding that the switch had not saved them money.
One-third felt the substituted medication was as effective as the original drug.
More information
The National Consumers League has a public education campaign on the practice.
Switching Out Meds Safely
According to the National Consumers League, therapeutic substitution can save money and even deliver drugs that are more effective. But the practice is inherently risky if the new drug doesn't work as well as the old, or introduces new side effects or interactions. The league has this advice for patients:
Make sure your doctor knows when a switch has taken place, and takes into account all other medications you are taking as well.
Know what medications you are taking, and talk to your doctor if you think there's been a switch.
If your insurance company contacts you about a switch, talk to your doctor.
Always ask: Will the medication work better? Will it be cheaper? Are there new side effects, including interactions with other drugs and foods?
© 2018 HealthDay. All rights reserved.
Posted: November 2008