Surgeons Often Do Arthroscopic Partial Meniscectomy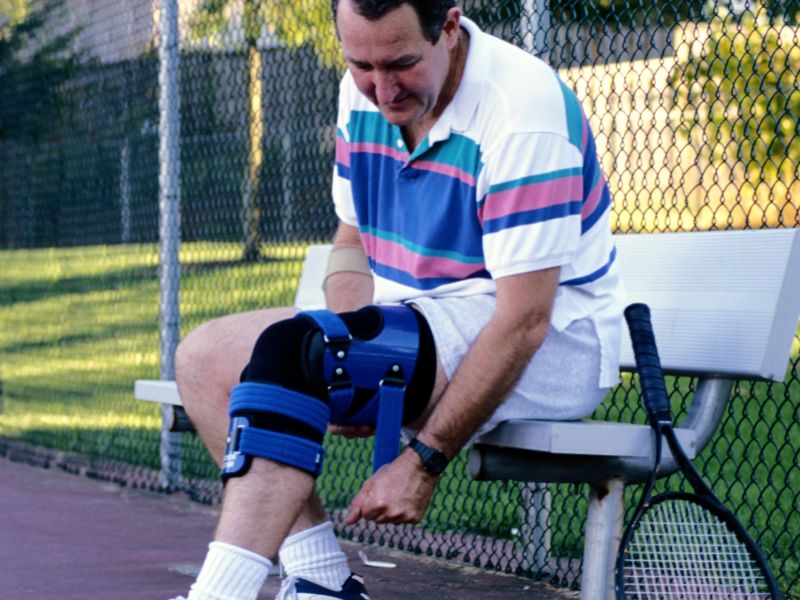 WEDNESDAY, March 7, 2018 -- Arthroscopic partial meniscectomy (APM)-only procedures make up 66.7 percent of knee arthroscopies performed by low- and high-volume surgeons, according to a research letter published online Feb. 28 in JAMA Surgery.
Noting that multiple trials have revealed no benefit from APM in patients with degenerative meniscal tears compared with exercise and physical therapy, Philip F. Stahel, M.D., from Rocky Vista University in Parker, Colo., and colleagues used 2016 Centers for Medicare and Medicaid Services data to examine the prevalence of APM-only procedures as a proportion of all knee arthroscopies performed by a surgeon. A total of 121,624 knee arthroscopies performed by 12,504 surgeons were identified in the Medicare population.
The researchers identified considerable practice variation in the national distribution of surgeons by the proportion of knee arthroscopies that they performed that were APM-only procedures. For the 8,366 low-volume surgeons and the 4,138 high-volume surgeons, APM-only procedures accounted for 66.7 percent of knee arthroscopies. Among high-volume arthroscopic knee surgeons, 6.9 and 12.5 percent, respectively, never performed the APM-only procedure and exclusively performed the APM-only procedure as their only knee arthroscopy procedure in Medicare beneficiaries.
"We propose that the annual proportion of knee arthroscopy procedures that are APM-only in patients with degenerative disease is a surgeon-level measure of appropriateness in surgical care," the authors write. "At best, APM represents low-value care that is common in the Medicare population."
Abstract/Full Text (subscription or payment may be required)
© 2020 HealthDay. All rights reserved.
Posted: March 2018